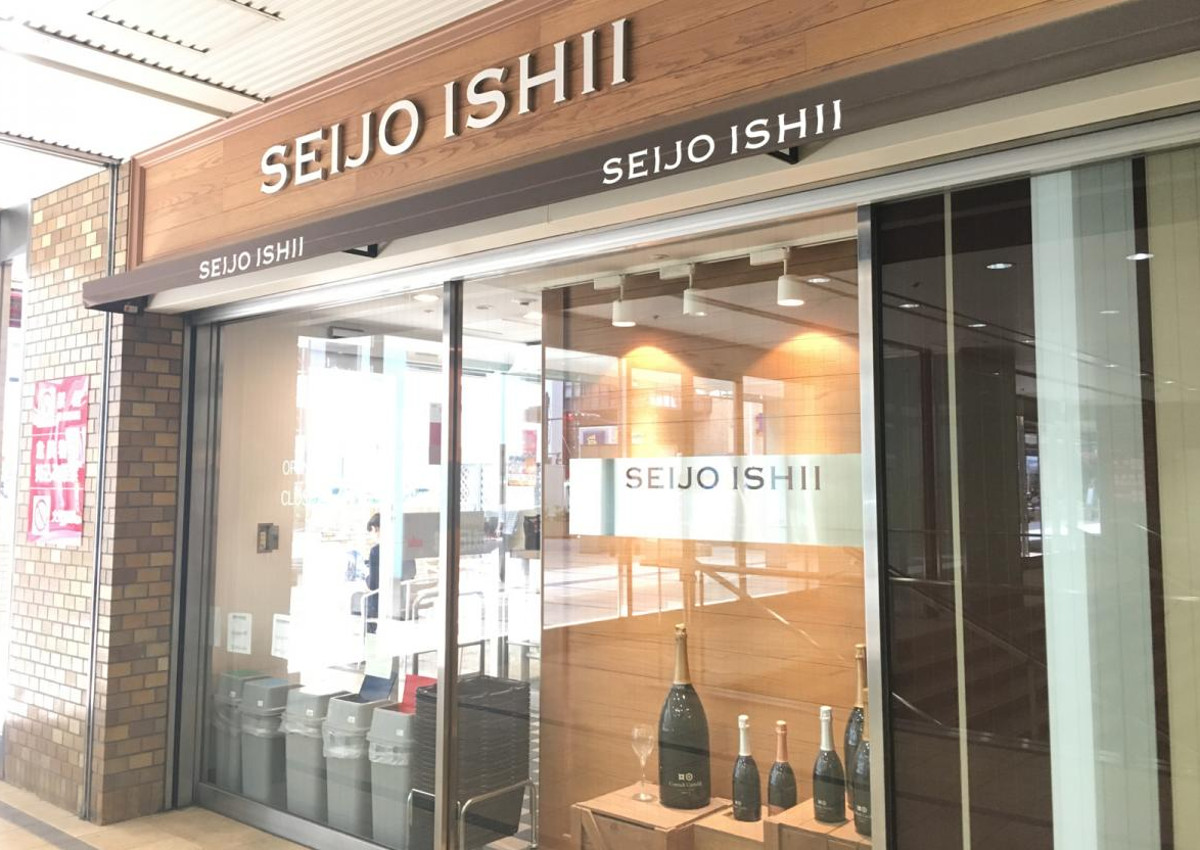 In the stores of the Seijo Ishii and Ikari Super chains in Osaka, Italian food products are well referenced and respond to the needs of customers who are very attentive to international specialties.
SEIJO ISHII
At Seijo Ishii, a chain whose motto is high quality at affordable prices, a lot of Italian food stands out, represented by different brands alongside numerous regional excellences, ranging from Garda olive oil to Mozzarella di bufala Campana from Group Rega (6.54 euros for 125g), with a special focus on Italian wines. Among the cheeses customers can find Biraghi Gorgonzola PDO, at 9.42 euros (150g pack) and 8.11 euros (200g spicy version). On the shelves there is also Grana Padano and grated Parmigiano Reggiano.
In the cold cuts department, Principe's San Daniele and Prosciutto di Parma costs 3.34 euros (30 and 28-gram tray, respectively), while Raspini's ham cubes are offered at 2.87 euros for 80g. Among fruit jams Rigoni di Asiago is well referenced, with different flavors at 5.24 euros for the 250g size, and with the Nocciolata (hazelnut spread) offered at 8.11 euros for 270g. The 350g Nutella jar is sold for 5.40 euros. The extra virgin olive oil shelf displays many Italian products, among which customers can find Bartolini (Tuscan oil PGI at 18.67 euros for 458g), Filippo Berio (5.44 euros for 400g), Pietro Coricelli (6.53 euros for 465g), and La Spineta (Terra di Bari PDO at 10.48 euros for 229g). In the pasta shelves we can find De Cecco (linguine at 2.37 euros for 500g), Barilla (spaghetti at 1.63 euros for 450g), Alce Nero (durum wheat spaghetti at 3.05 euros for 500g), and Agnesi (spaghetti at 1.71 euros for 500g).
IKARI SUPER
At the Ikari Super retail chain in Osaka, the 250g package of Barilla Fusilli cost 1.87 euros, while the Monti pesto alla genovese can be bought for 1.63 euros (180g pack). Here we can also find the Sicilian pasta Feudo Mondello (5.32 euros for 500g) and Scalia anchovies fillets (4.49 euros for 80g), as well as chickpeas in vegetable broth by Solleone Bio at 5.73 euros (for the 360g pack).
© All rights reserved