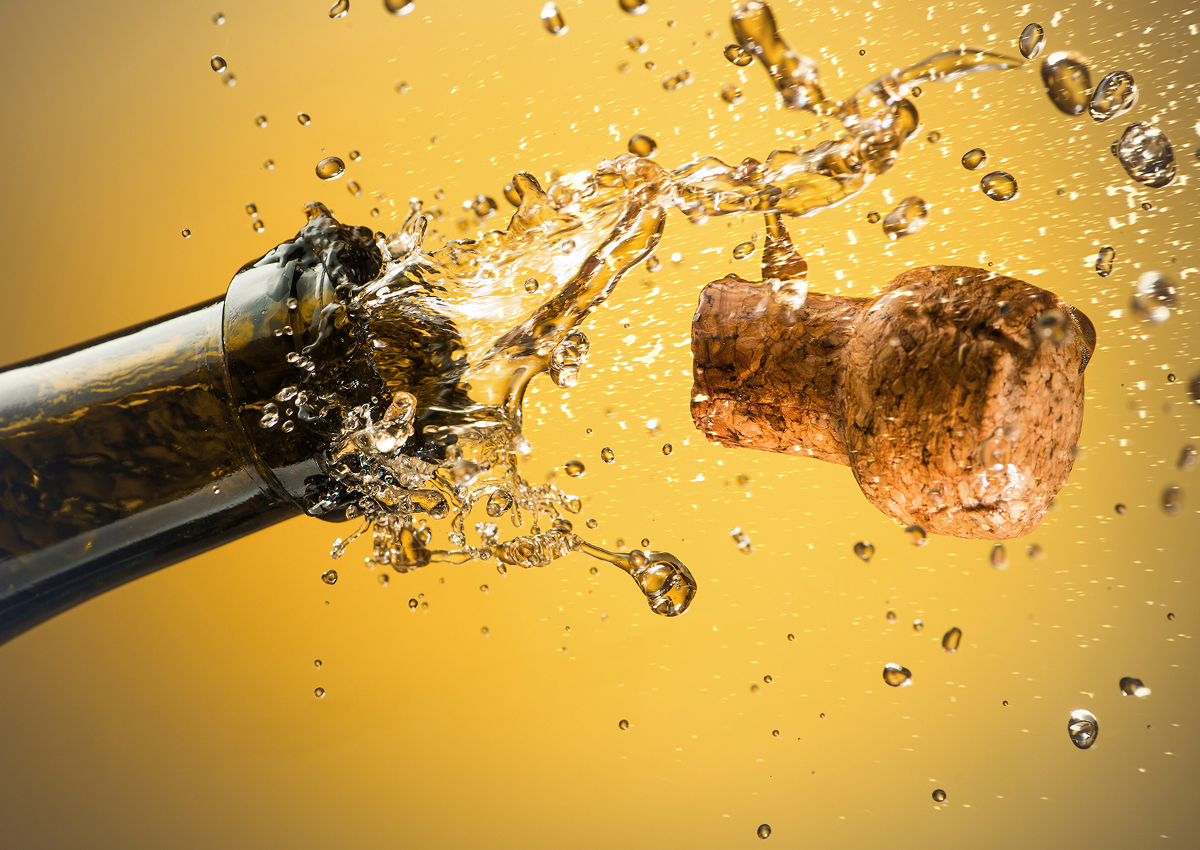 Italian sparkling wine marks another historical exports record. In the last ten years the number of bottles sold abroad has doubled, in contrast to wine market's general trend. This is confirmed by an analysis by Italian farmers' association Coldiretti, based on Istat data for 2018 in view of Vinitaly 2019 exhibition. Exports of Italy's sparkling wines have reached 391 million litres, the highest ever, just as the general sales figure for the wine sector has returned to the levels of ten years ago, according to Ismea data research company.
ITALIAN SPARKLING WINES CHALLENGING CHAMPAGNE
In the global ranking of the most appreciated Italian sparkling wines we can find Prosecco, Asti, and Franciacorta, that are now challenging as equals prestigious Champagne. About 520 million bottles have been sold abroad, which is more than 70% of the national production. Outside Italy, the most passionate consumers live in the UK, while the United States is still in second place and Germany comes third with a record growth of 26% in volume. Italian sparkling wine is also very popular in Russia, given the increase of 19% despite the continuing embargo.
VINITALY 2019
During Vinitaly 2019 Coldiretti will dedicate a series of events to the new trends in the world of wine: from production to consumption, with particular attention to internationalisation and sustainability, through targeted surveys, researches and exhibitions. The new Casa Coldiretti will be inaugurated at the Verona exhibition centre on Sunday 7 April. This is a large innovative space made with all the different lands of the 405 Doc and Docg from Italy where visitors can get to know, see and touch with their own hands the soils of different colors, origins, characteristics and textures that guarantee the vineyards those unique and unrepeatable properties at the origin of the successes of Italian wine. During the four days of the event there will be tastings with the most innovative Italian producers. Moreover, meetings with international buyers are planned in collaboration with ICE – Italian Trade Agency.
© All rights reserved