A consolidated experience spanning more than 150 years of history, forward-looking supply chain investments, and a natural propensity for exports, make Zuarina one of the specialists of Parma PDO cured ham. The company, belonging to the Clai Group, has made a turnover of 12 million euro, 40% of which derive from exports, and is distinguished by the innovative organic product offers, as well as for the very high positioning of its hams all over the world. "Our production is made up entirely of cured ham, of which 90% is Prosciutto di Parma PDO," explains Giovanni Gozzi, Sales Manager Zuarina. "Among the pluses, there is the undoubted advantage of being part of a group like Clai, a cooperative of working members and breeders. Today, after converting almost 15% of Zuarina's production and seeing the organic double-digit growth trend globally, we can say that we have won the gamble".
THE EXPORTS APPROACH
The peculiarity of Zuarina's foreign approach is the high level of customers served: from luxury hotels in Dubai to exclusive restaurants in the Principality of Monaco and the United States, passing through collaboration agreements with important Asian and European chains. "Our ham factory," continues Gozzi, "has all the health permits previously granted and the potential to sell in all markets authorized to import Prosciutto di Parma PDO. Among the top destination countries, France ranks first, with very positive feedback for both 'classic' and organic products, and with which we have just begun selling at Leclerc stores, making this a true 'first'. Then there is Japan, extremely attentive to the quality of the product, where we are among the leaders in the sale of Prosciutto di Parma PDO in volume. In the third position is the United States, where we have grown by 90% with respect to 2017".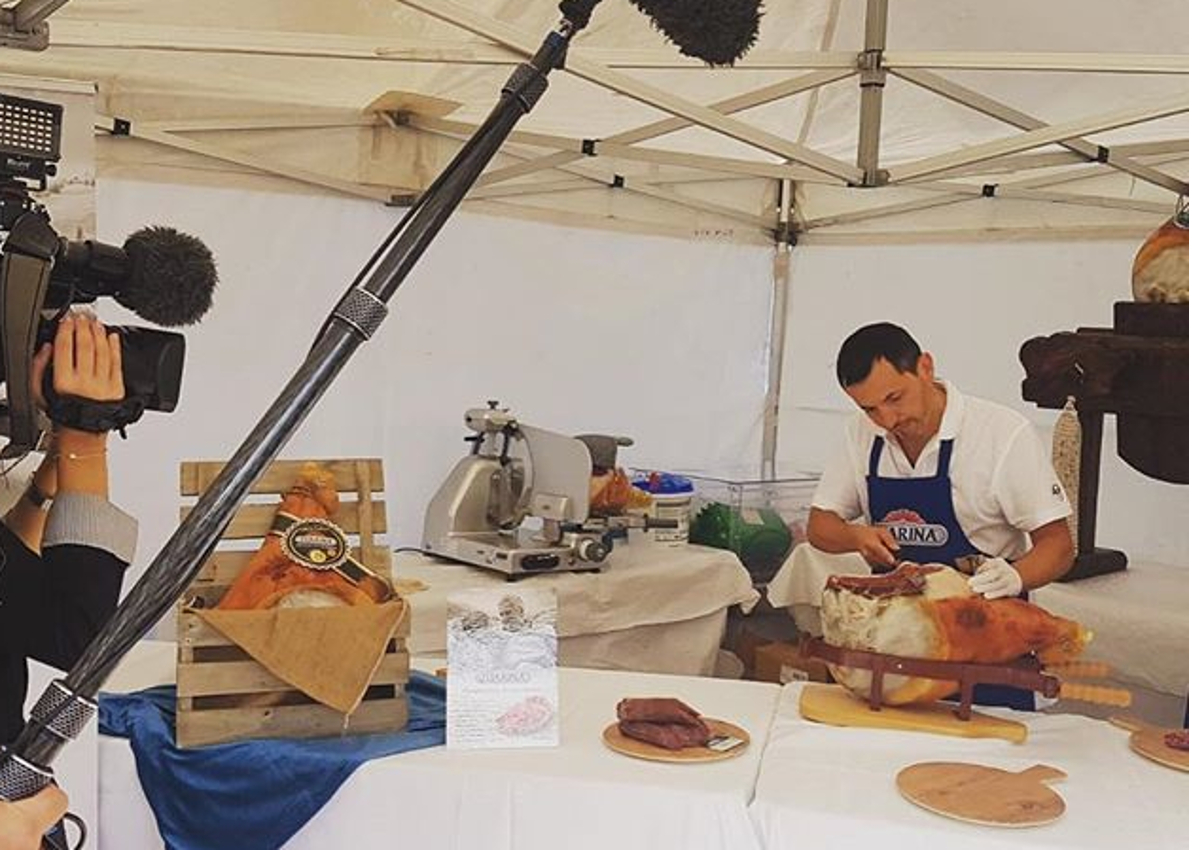 TRAVELING AROUND WITH ZUARINA
In Italy and abroad, Zuarina's marketing is particularly vivacious and original. Recently there have been a couple of noteworthy activities. "The first project – explains Giovanni Gozzi – stems from the potential that Clai has, with a dozen or so shops in Emilia Romagna (deli and butchers) and a hundred employees. Some of our grocers have embarked on a path to become brand ambassadors. Together with eight of them, who are not promoters but great connoisseurs of the Crudo di Parma, we toured Italy, hosting events and putting up product tasting stands. From 11 to 14 October, we were among the main actors of the Montecarlo event 'Route du Goût', dedicated to high quality organic products. We organized an event with 10 European starred chefs who prepared some dishes with our organic hams, cooking them on 10 Riva yachts".
© All rights reserved