For many Britons, 'Italian food' has become a byword for comfort food, often featured on the British 'Top Ten Favourite Dishes' lists. However, whereas 30 years ago pesto and pancetta were beginning to emerge as speciality food choices, now people are looking for authentic, ethical and quality products with a provenance – many of these products come from very small regional producers across Italy and are made to age old recipes. So what has invoked this trend for artisan Italian produce and resulted in the Italian food and drink import market being one of the most consistently buoyant in the UK?
THE POPULARITY OF ITALIAN FOOD
According to Speciality food magazine, there are several factors: the popularity of Mediterranean diet, with its purported health benefits, the rise in high street chains using more unusual ingredients, and the supermarkets' embracing of specialist food lines. The popularity of Italy as a tourist destination also goes a long way in the British embracing of Italian cuisine, lower-cost flights to more obscure areas resulting in foodie 'discoveries' and then the quest to replicate a specific meal at home.
SPECIALITY PRODUCTS
Consumers have also tried products in UK restaurants, chains and independents, then actively sought them out at speciality food shops or online. For example, one of this year's most fashionable Italian products is the 'nduja sausage. This spicy, spreadable sausage comes from Calabria in Southern Italy and is based on a 13th century French recipe. It can be found on restaurant and café menus throughout the country despite being extremely hard to source for domestic use up until recently, and is now available in many delis as well as online.
FOOD IMPORTS FROM ITALY
Italian imports generally fall into four categories: beverages, fresh products, ambient and fermented (charcuterie and cheese), and there are a plethora of importers, many of which deal with only one of two exquisite products, often with PDO certification. Italian import companies, however, do vary greatly, from the larger businesses focusing on bringing in bulk products of indeterminate quality, through to those whose businesses started as a passion for a single item or region.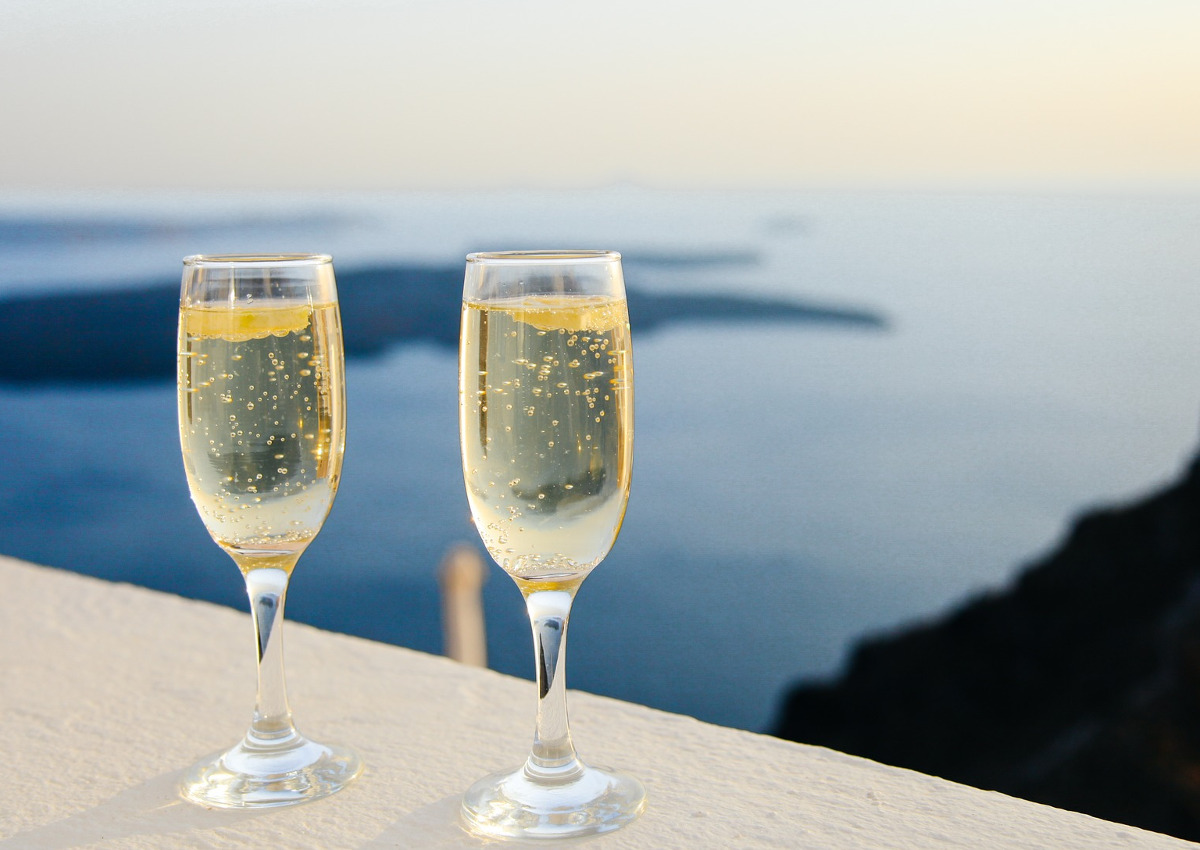 WINES AND SPIRITS
Italian beverages are also seeing surging popularity. This summer the Negroni was the on-trend cocktail, a classic combination of gin, Vermouth and Campari. This trend has, in turn, seen a general rising interest in Italian spirits, artisan Grappa and Limoncello as well as the famous bitters and vermouths. Italy has also over 329 DOC wines, many of which are familiar household names in the UK. In 2017 the UK imported over 34 million cases of Italian wine, the United States and Germany being the only countries to import more. However, it has been the sensational success of Prosecco, the UK's favourite sparkling wine beloved of millennials, which has made its mark on European wine export statistics.
CHEESE
Italian cheese imports are also increasing annually, in 2018 (January-August) over 25,000 tonnes of Italian cheese was imported to the UK. The majority of these being the most familiar – Mozzarella, Parmesan and Gorgonzola – but no longer are consumers content with 'standard' cheeses, they are looking for the specialist varieties like buffalo Mozzarella and aged mountain Gorgonzola. Consumers are also seeking organic alternatives to alleviate, in their own minds, any ethical doubts relating to the production of these imported foods.
PASTA AND OLIVE OIL
The variety of pasta available in the UK is amazing – whether flavoured – infused with truffles, wild mushrooms, sun-dried tomatoes or squid ink – or regionally shaped, the Strozzapreti from Emilia Romagna or the Ligurian Trofie for example – and these artisan products need to be complemented with fine quality sauces. Whereas once olive oil could only be found as 'standard' or 'extra-virgin', there are now dozens of varieties to choose from, and many British consumers are now as happy to invest in a good bottle of single estate olive oil.
(NOT ONLY) SEASONAL CONFECTIONERY
Another area to be explored, when it comes to Italian food, is seasonal specialities and puddings. Take, for example, the delicately-flavoured Panettone or Pandoro. These are given as tokens of friendship at Christmas in Italy and make excellent seasonal gifts, as do Amaretti and Ratafia biscuits, and biscotti, with their elegant fin de siècle decorative tins and colourful paper wrappers. There are the Tuscan Vin Santos (holy wines) which are often consumed at Easter, Sicilian Cannoli (a ricotta cheese-filled, fried sweet pastry) and the classic puddings, tiramisu and panna cotta, real comfort food for many Brits.
BREXIT IN THE BACKGROUND
In the coming future, consumers will probably be looking for more vegan-friendly options, high protein/ ancient grain pastas, products with associated health benefits and gluten-free alternatives, with an even greater demand for organic products. Within the Italian food genre trends have come and gone, and in many cases the British put their own stamp on Italian classics. There is, of course, the ever-circling prospect of Brexit and its impact on the import industry, but whichever way the axe falls Italian food will always have its place in Britain.
© All rights reserved