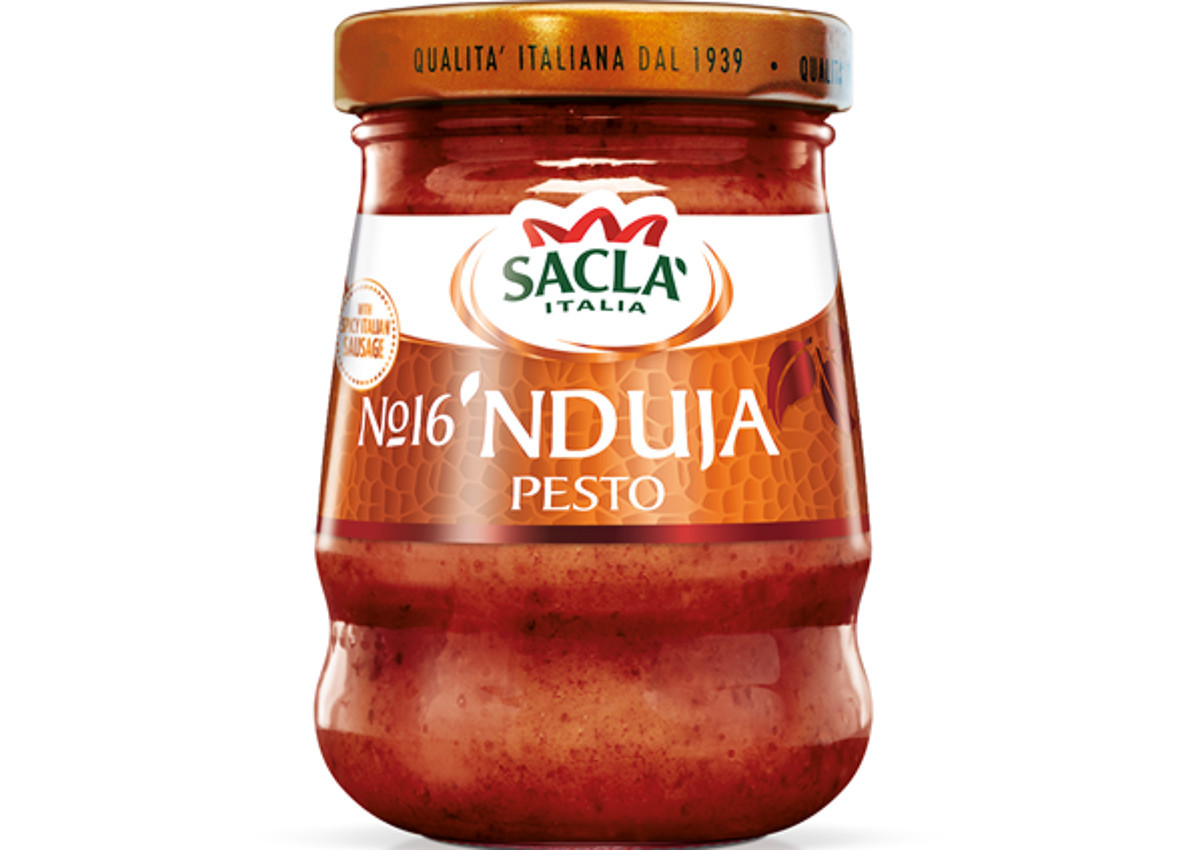 Italian pasta sauce company Saclà has launched a new pesto flavour in the UK featuring what it describes as the ingredient of the moment: 'nduja. Originally from Calabria, 'nduja is a spicy version of Italian salumi made with selected cuts of pork and combined with Calabrian chillies and salt. It is then smoked and formed into a sausage, with flavour maturing over time, finally ending up as a spreadable paste. Traditionally Calabrians have enjoyed 'nduja spread onto bread as a condiment. Saclà has turned it into a traditional pesto by adding Italian basil, nuts and oil.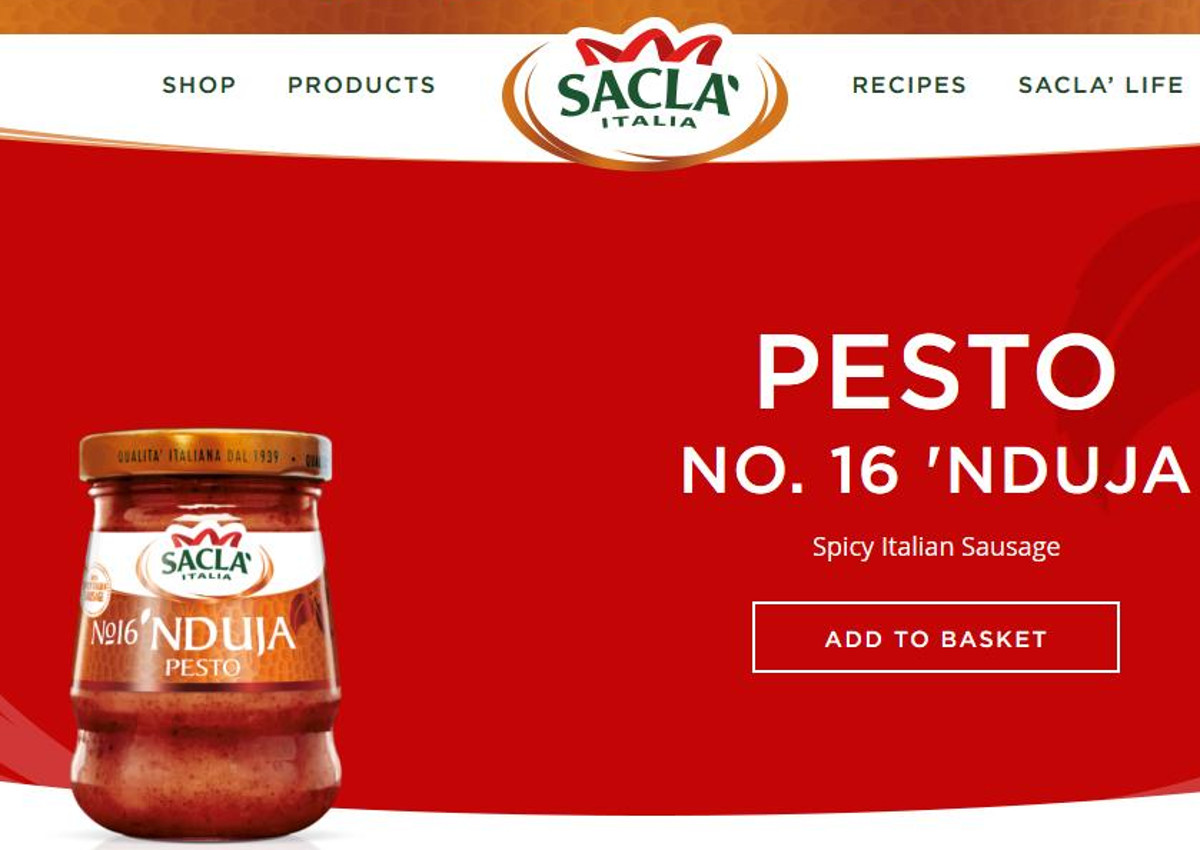 Not just a pasta topping
The company said that pesto has uses beyond just pasta, and recommends serving it alongside crab, monkfish, omelettes or green vegetables. Saclà UK managing director Clare Blampied said: It's very exciting to be launching a pesto based on 'nduja – such a fashionable and importantly delicious ingredient. We think it will become a real favourite with Italian food lovers. The new pesto is now available Waitrose and will go on sale in Tesco as of August.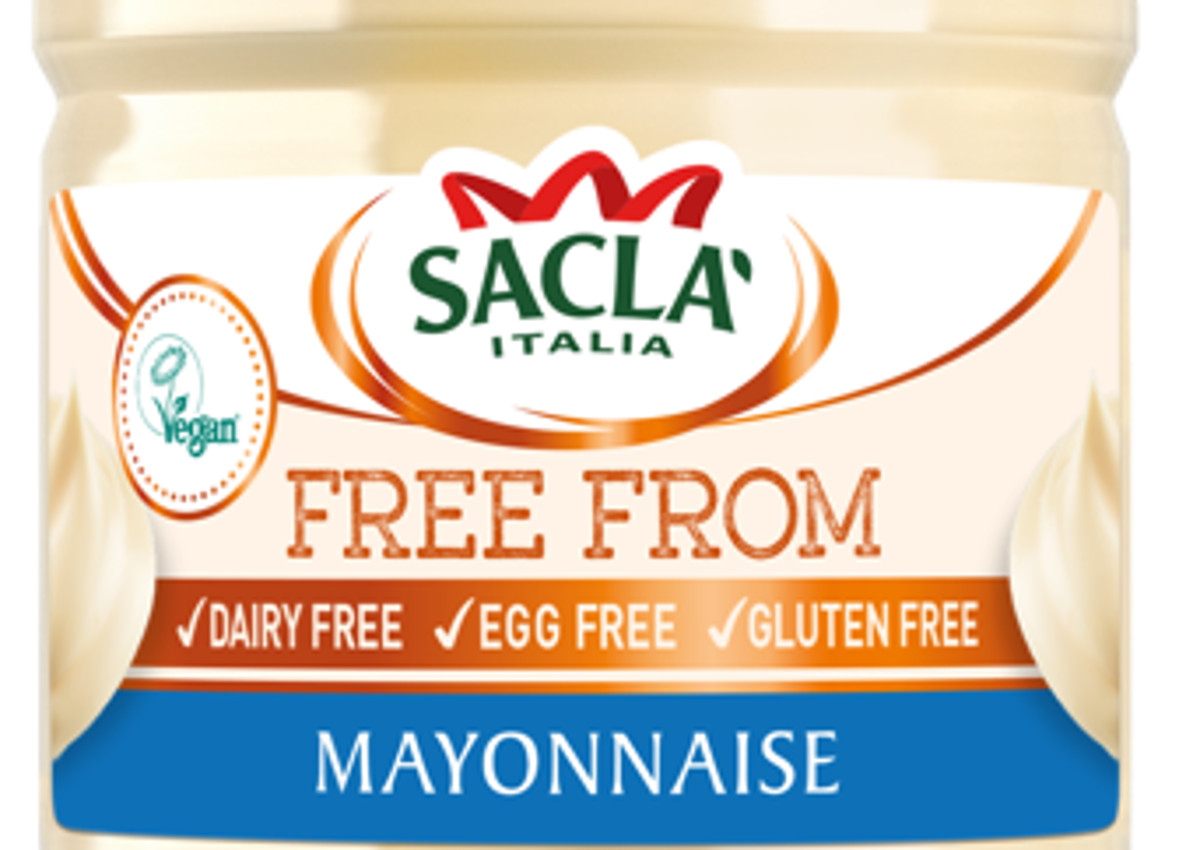 Saclà's vegan mayonnaise
Earlier this year Saclà UK further bolstered its sauce offering with the introduction of a vegan mayonnaise. Available in 180g jars and Made in Italy, the new mayonnaise is said to have an unbeatable thick, creamy and indulgent recipe, tasting like the market-leading mayonnaise. The product is 100% vegan and is free from dairy, gluten, eggs and allergens. Saclà said it aims to capitalize on the growing free-from category, which is worth £806 million in the UK. Clare Blampied said: Food must be joyful and there's no compromise to taste or texture with our new free-from mayonnaise. We hope it'll become a store cupboard staple in non-vegan households too.
© All rights reserved