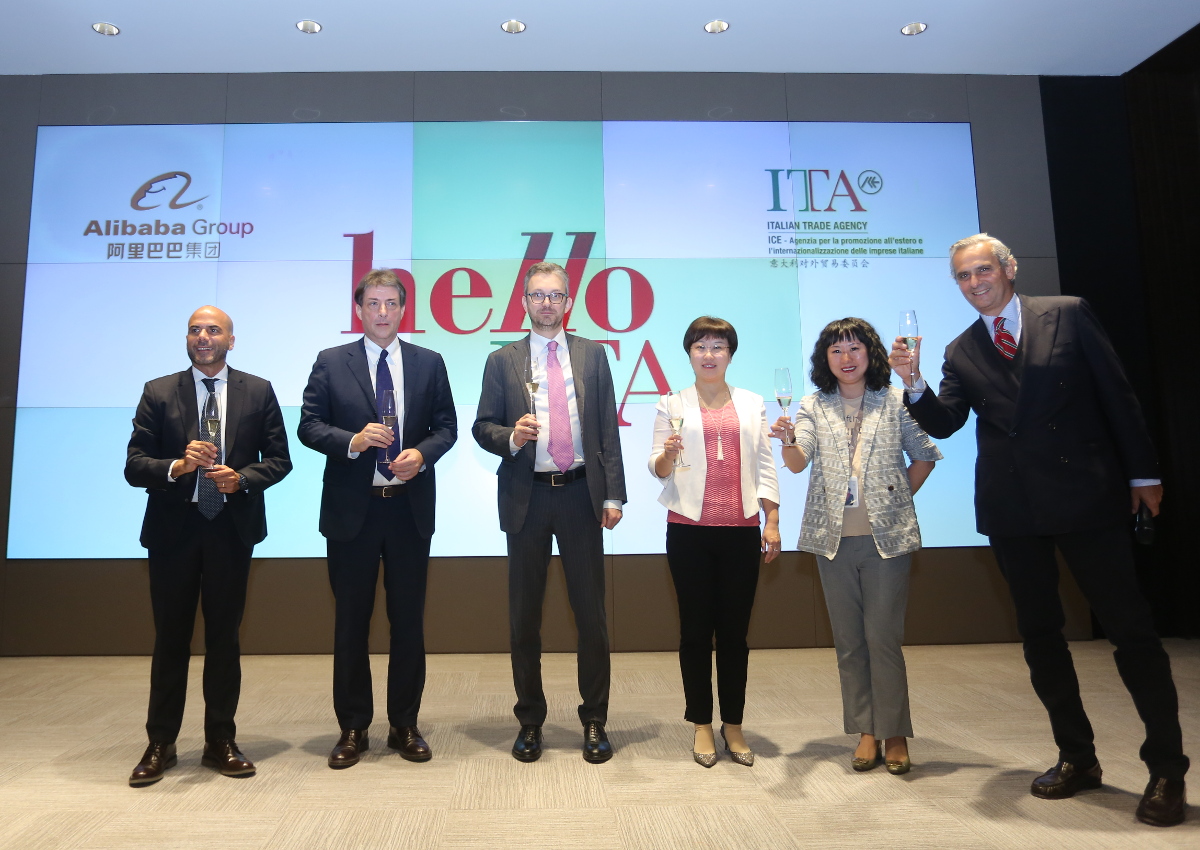 Alibaba's commitment as a trustworthy partner of the companies and brands of Made in Italy continues. After the launch in Milan last September, Alibaba and ICE – Italian Trade Agency toasted to the opening of HelloITA in China. The event took place at the headquarters of Alibaba Group, in the presence of the Consul General of Italy in Shanghai, Michele Cecchi.
HELLOITA: A VIRTUAL HUB TO BRING MADE IN ITALY TO CHINA
A virtual hub designed to bring the excellent products and culture of Made in Italy to China, HelloITA is the first country project of its kind on Alibaba. It brings together about 90 companies and over 100 brands, of which more than 50% are small or medium-sized. All of them will offer their products and content to Chinese consumers in a dedicated pavilion on Tmall, the Chinese company's B2C marketplace. Alibaba Italia team, led by Managing Director Rodrigo Cipriani Foresio with Angel Zhao, Head of Alibaba Globalization Leadership Group, together with ICE trade commissioners Massimiliano Tremiterra and Amedeo Scarpa and a delegation of Italian companies, celebrated the inauguration of HelloITA in Shanghai.
© All rights reserved