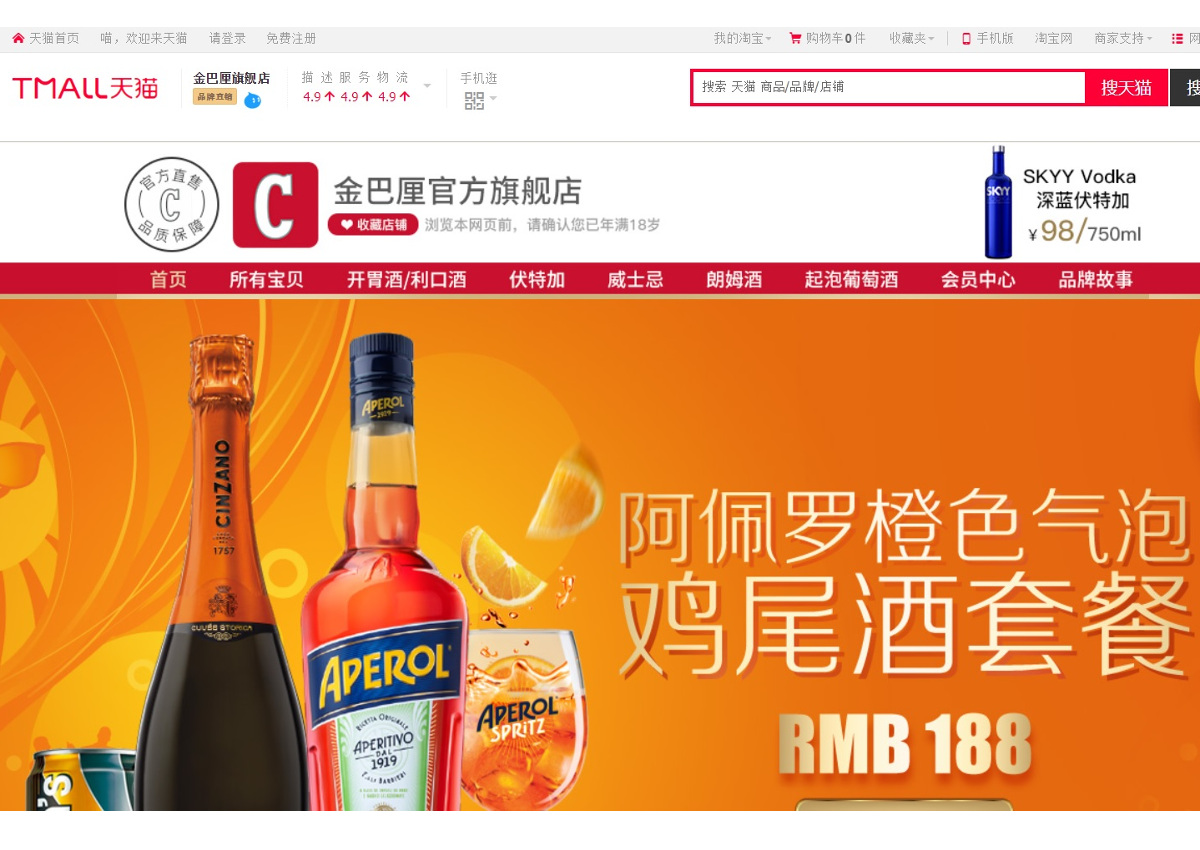 Campari Group, Italy's leading company and sixth largest global player in branded spirits, announced a partnership with Tmall, Alibaba's B2C marketplace, to offer the best of its beverages to Chinese consumers. More than 570 million Tmall consumers will now have the opportunity to enjoy Campari products and the authentic Italian aperitif experience. The rise of a drinking culture in China, especially during social occasions, together with the increase in Millennials' income and a 5% cut in import duties on alcohol have increased opportunities for players like Campari to expand their presence and strengthen their brand awareness in China. According to GlobalData, China's spirits market is expected to reach over $450 billion by 2021 (from $205 billion in 2016).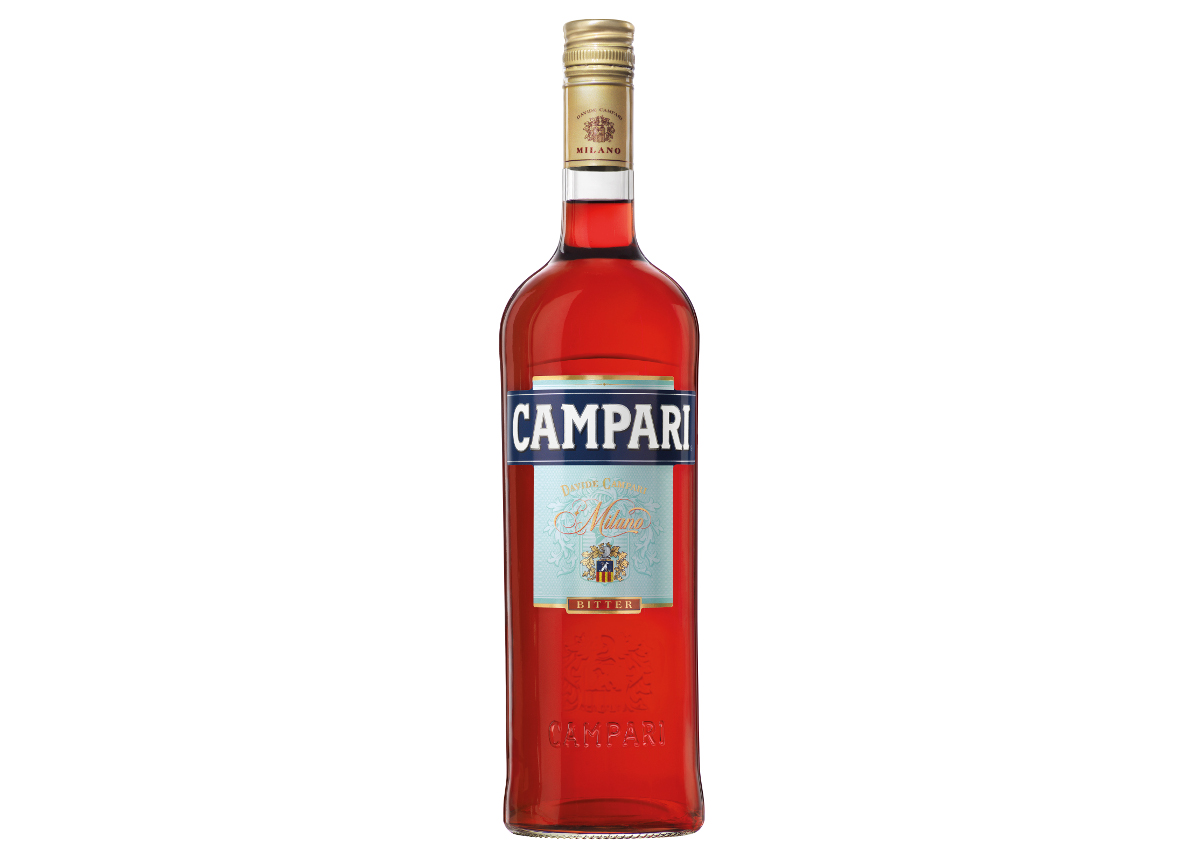 THE LONG-TERM PRESENCE OF CAMPARI IN CHINA
With the growing discovery of international branded products and spirits, consumers in the Chinese middle class connect their consumption to Western lifestyles and cultural values. Anticipating these trends, Campari has been operating in China since 2008. Now, it is introducing its premium selection of brands, including Aperol, Cinzano, Campari and SKYY Vodka, available in its first and only flagship store in this marketplace. These Italian brands are already familiar to a growing number of Chinese people who have travelled to Italy and Milan, the world capital of luxury and fashion where the Campari Group has its headquarters.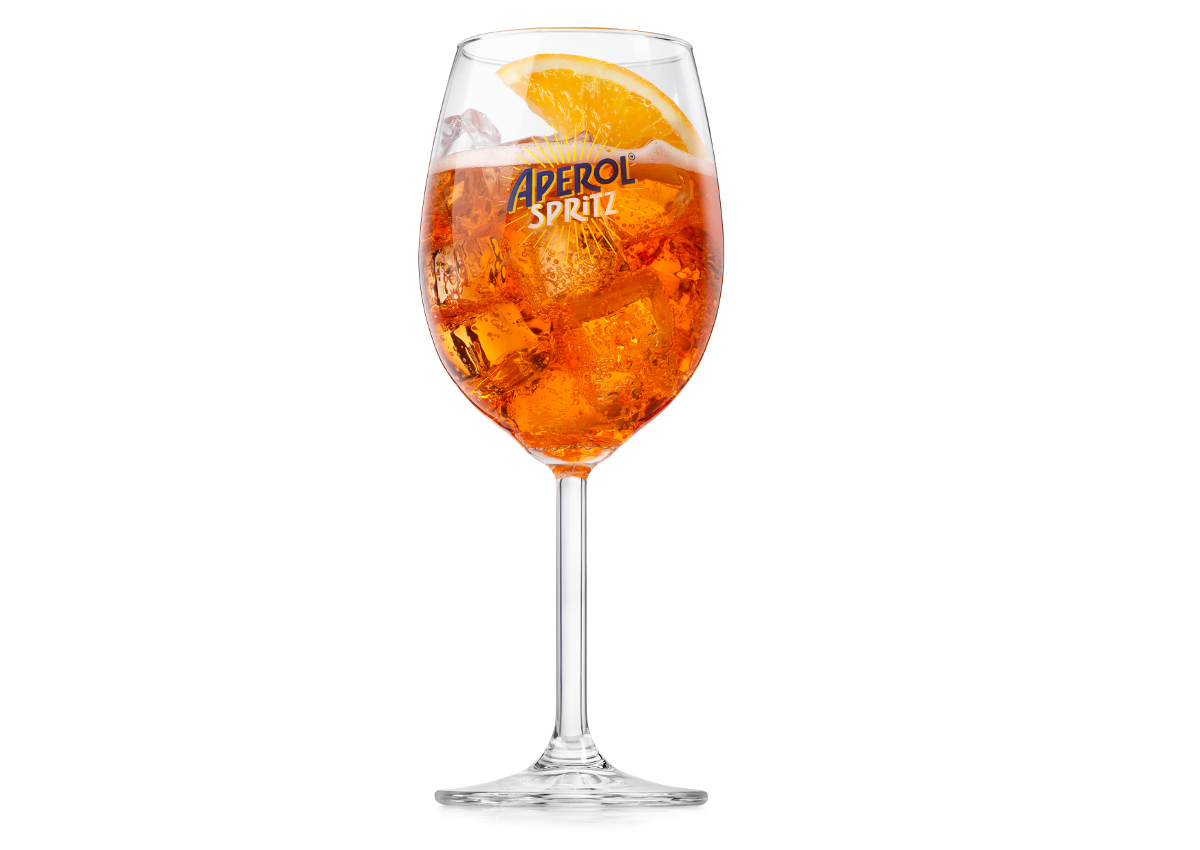 CAMPARI'S DRINK ON THE CHINESE MARKET
"We are excited to have recently opened our flagship store on Tmall – commented Franco Peroni, Managing Director Asia-Pacific -. Campari Group has been operating in China for over 10 years through a wholly owned subsidiary and, during this period, our brands have grown steadily. Today, our SKYY Vodka is the second most popular vodka on the market and continues to be appreciated by an increasing number of consumers in China. The recent trend towards cocktail diffusion and mixology has been welcomed by Chinese consumers with the opening of many cocktail bars".
HELLOITA AND ALIBABA
"Campari is different from any other spirits company in the world. It is synonymous with Milan, fashion and design, and fully represents the Italian way of life – commented Rodrigo Cipriani Foresio, Managing Director Italy, Spain, Portugal and Greece. Alibaba's collaboration with Campari is further confirmation of the positive phase for Italian wine and spirits producers in China, where the market share of our wines has increased to 7%". Campari is also among the more than 75 Italian brands that have joined HelloITA, the virtual hub recently launched by Alibaba Group and the Italian Trade Agency to bring the best of Made in Italy to China. On October 18, during the official opening ceremony at the Alibaba headquarters, guests will be able to raise their glasses of Cinzano and Aperol to celebrate the partnership.
© All rights reserved