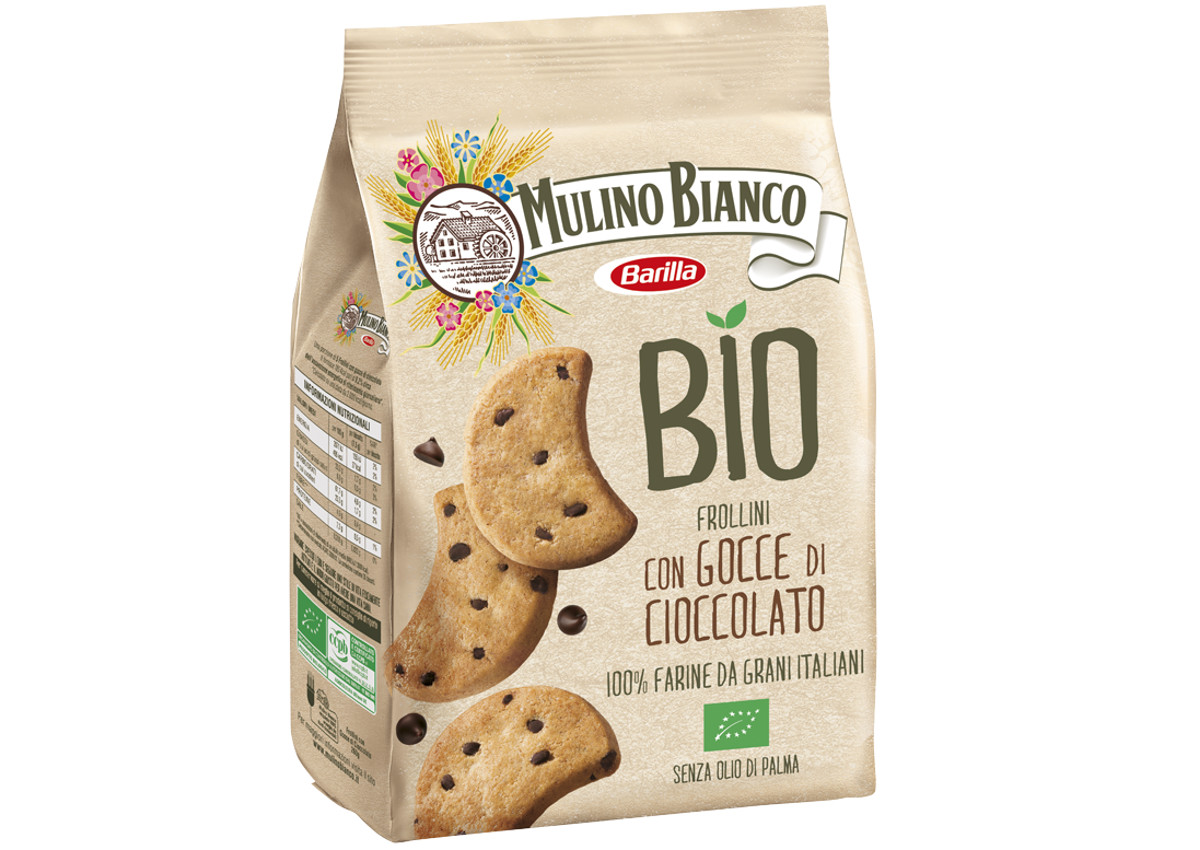 Last year Italian pasta leading company Barilla launched organic spaghetti, penne, and fusilli. Following on from the pasta business, but also flour and sauces, the group from Parma is now starting Mulino Bianco's new organic baked goods. An innovative line composed of Biscotti Frollini (shortbread cookies) with spelt and malted barley, Biscotti Frollini with chocolate chips, Cracker and Piadina with spelt. Four new references ranging from sweet to savoury and from breakfast to dinner, aiming to focus on different needs and occasions.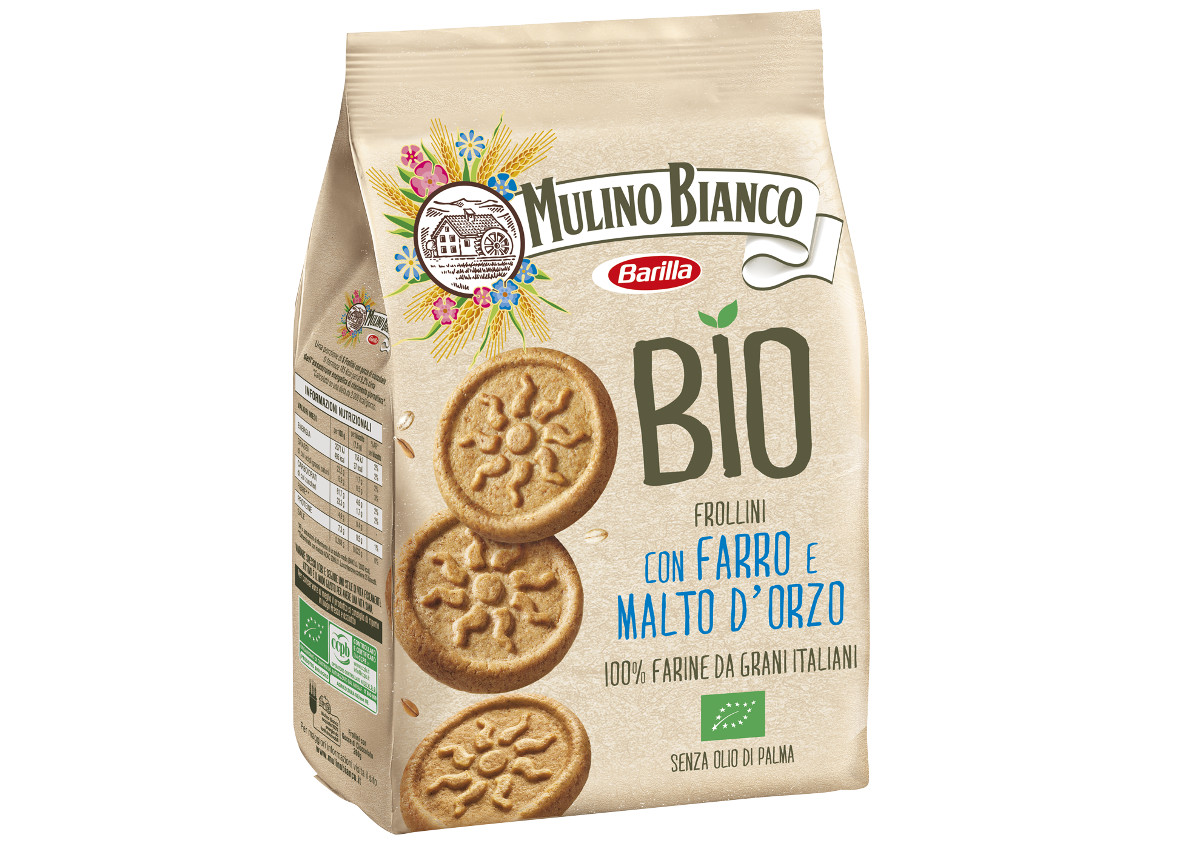 THE NEW MULINO BIANCO ORGANIC PRODUCTS
There are organic biscuits in two versions: a simple and daily Frollino made with spelt flour and malted barley, and one smaller and more indulgent thanks to chocolate chips. The recipe of organic crackers, on the other hand, comes from the one for salted Sfoglia di Grano by Mulino Bianco, enriched by the Italian spelt, that gives the products a rustic flavour and a lighter and more crumbly texture. Lastly, the organic Piadina can count on the simplicity of 100% soft wheat flour and the tastiness of organic flaked spelt, plus organic extra virgin olive oil that is made in Italy using only Italian olives. After all, Barilla always sources Italian raw materials for its organic productions wherever possible.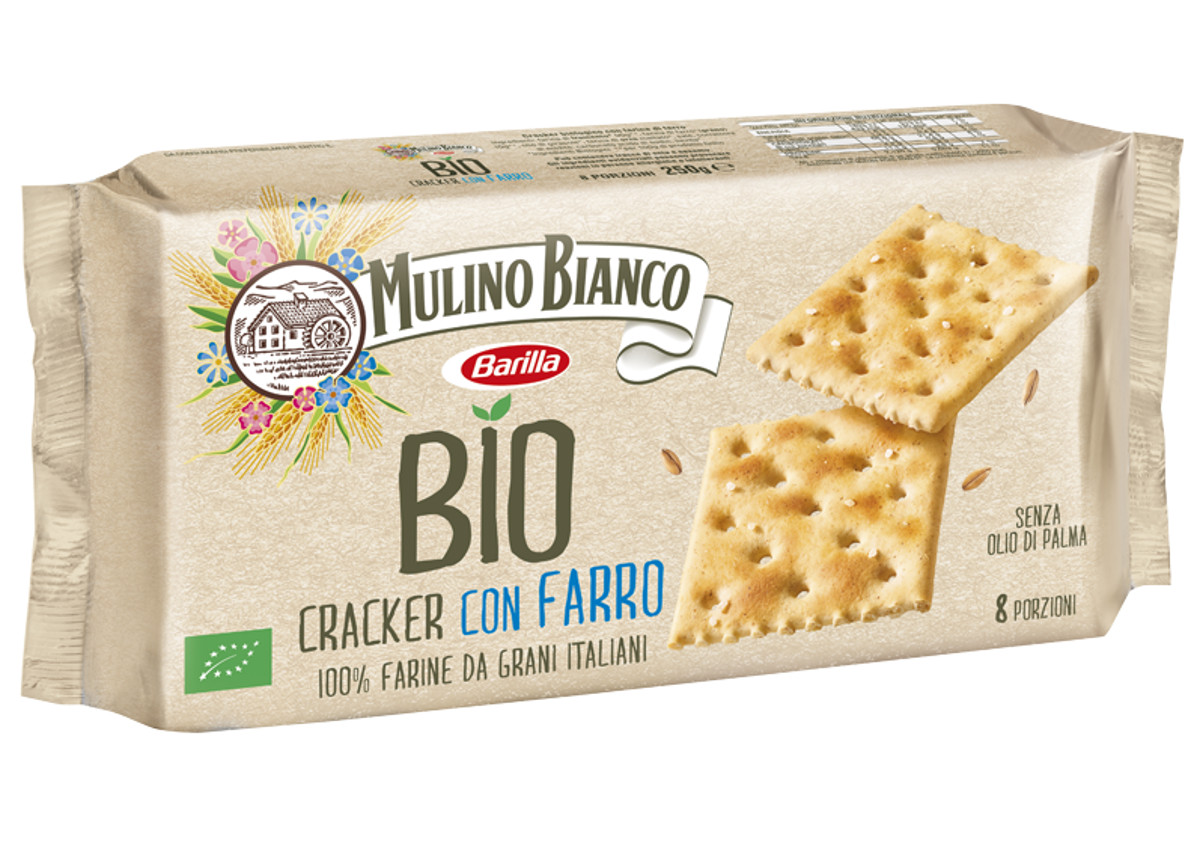 ITALIAN INGREDIENTS
"The main effort," explains Corrado Ferrari, Barilla R&D, "was to create high-level products that Barilla deserves and Mulino Bianco always guarantees its consumers, relying on distinctive choices. Such as the usage of only Italian wheat, or the use of spelt as a hero ingredient within the range". Mulino Bianco performs 45,000 tests on flours, 6,000 on milk, and 4,000 tests per minute on raw materials, products, and packages. The company's decision to enter into the organic business, initially proving less convinced than competitors, was functional to a specific strategic approach. "We have waited to get into the organic world, maybe even lagged behind," tells Ferrari. "Until we have found a solution that would guarantee the absolute safety of the ingredients and the quality of Mulino Bianco. If we can draw consumers' interests and develop our range, the organic line will go on growing in the future".
© All rights reserved