Marche is a region in central Italy, between the Apennines and the Adriatic Sea. The landscape is mostly hilly, dotted with villages and medieval fortresses. The name of this region is plural in Italian: it comes from the "marca", the word used to define the fiefdoms on the edge of the Empire in the Carolingian Age. Among the most famous cities, Urbino is the cradle of the Marche's Renaissance and a UNESCO World Heritage site since 1998, and it is where we can admire Piero della Francesca's works. Famous for its shoe and paper industries, Marche produces great wines and cold cuts.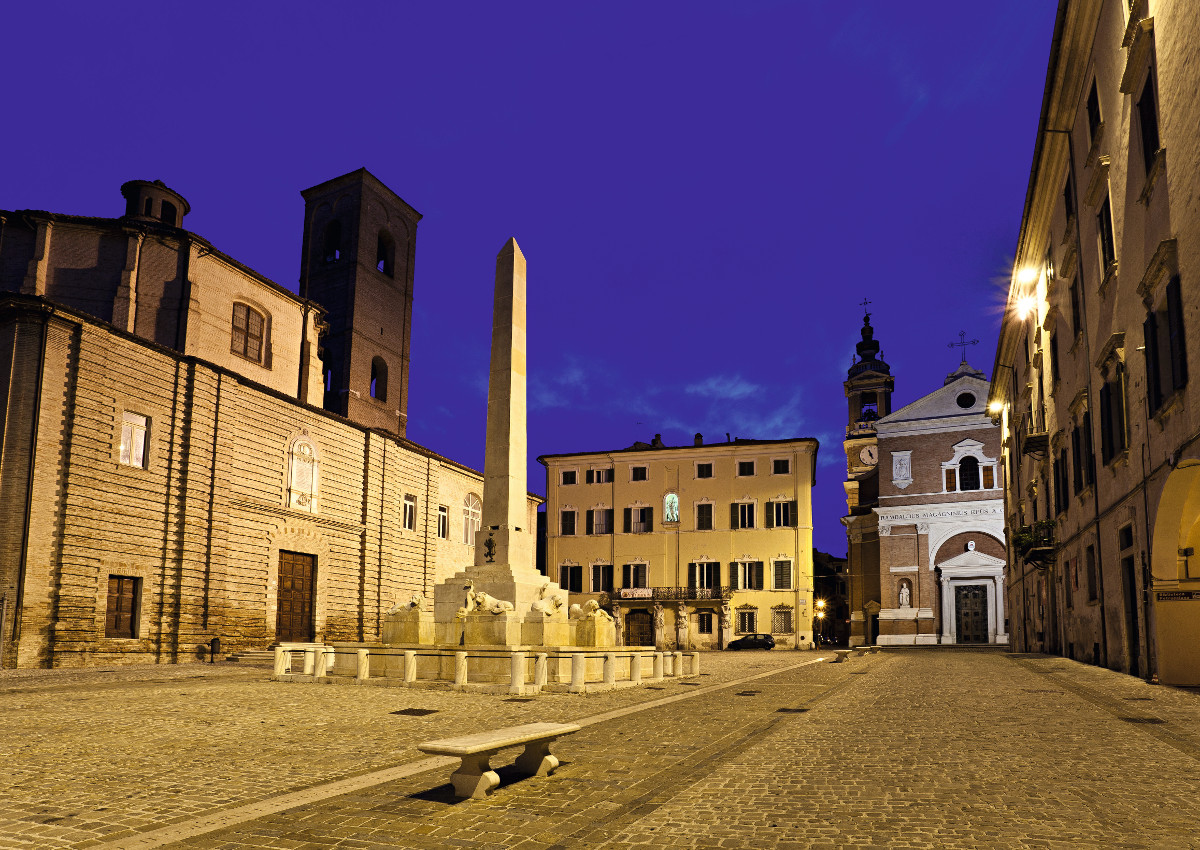 FOOD SPECIALTIES FROM MARCHE
There are 13 PDO and PGI products in the food segment, for a production value of 20 million euro (source: Ismea, 2016). 49% of this value comes from meat products, with Prosciutto di Carpegna PDO at the top, and 40% from fresh meats, while cheeses account for 9%. Certified fresh meats (particularly, Vitellone Bianco dell'Appenino centrale PGI and Agnello del Centro Italia PGI) are worth over 6 million euro, mainly spread among the provinces of Macerata, Ancona, and Pesaro Urbino. The agri-food sector is worth 2 billion euro overall, with an added value of 12%. Agricultural holdings take up almost half of the regional territory: the most widespread crops are grains, durum wheat, vegetables, and vines in particular. The utilised agricultural area (UAA) for organic crops is rising: it was 78,408 hectares in 2016 (+24% compared to the previous year), which is the 17.5% of the total.
FOOD EXPORTS
The Marche's agri-food export in 2017 was 366.6 million euro. Despite a slight decrease compared to 2016 (-1%), this figure has significantly held a positive trend in the last ten years. It is even more significant if we consider that Marche has been dramatically hit by a series of earthquakes affecting central Italy since the summer of 2016. The segment that registered the highest growth in 2017 in terms of exports were permanent crops (+121.1%), fisheries and aquaculture (+27.4%), dairies (+23.2%), baked goods and starches (+16.4%), oils and vegetable and animal fats (+12.9%), processed and preserved meat and meat-based products (+10.6%). Beverages are growing too, albeit to a lesser extent: +3.5%, for a total value of 57 million euro.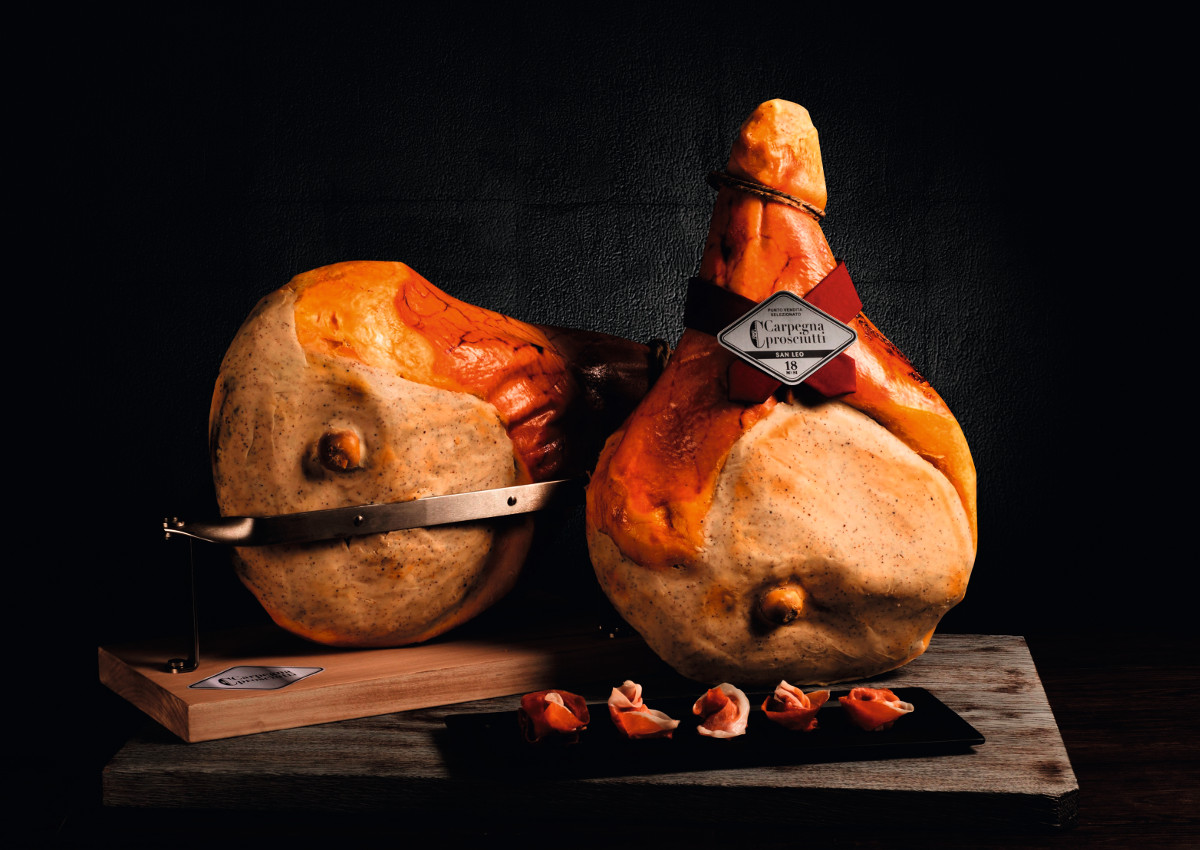 PROSCIUTTO DI CARPEGNA PDO
Carpegna is a village at the Southern foothills of the namesake mountain, within the historical region of Montefeltro. For centuries here, they have produced prosciutto crudo (cured ham) with an extremely delicate flavour, the Prosciutto di Carpegna PDO. This denomination is the first in Marche for economic impact: over 7 million euro in value in 2016, with a production of 831 tonnes, all within the small municipality. Its exports have been very limited so far, but the Beretta group, one of the leading players in the industry, has recently taken over, and it has immediately started to double production and export the product. At the end of June, Prosciutto di Carpegna PDO has been given clearance to be exported to the US.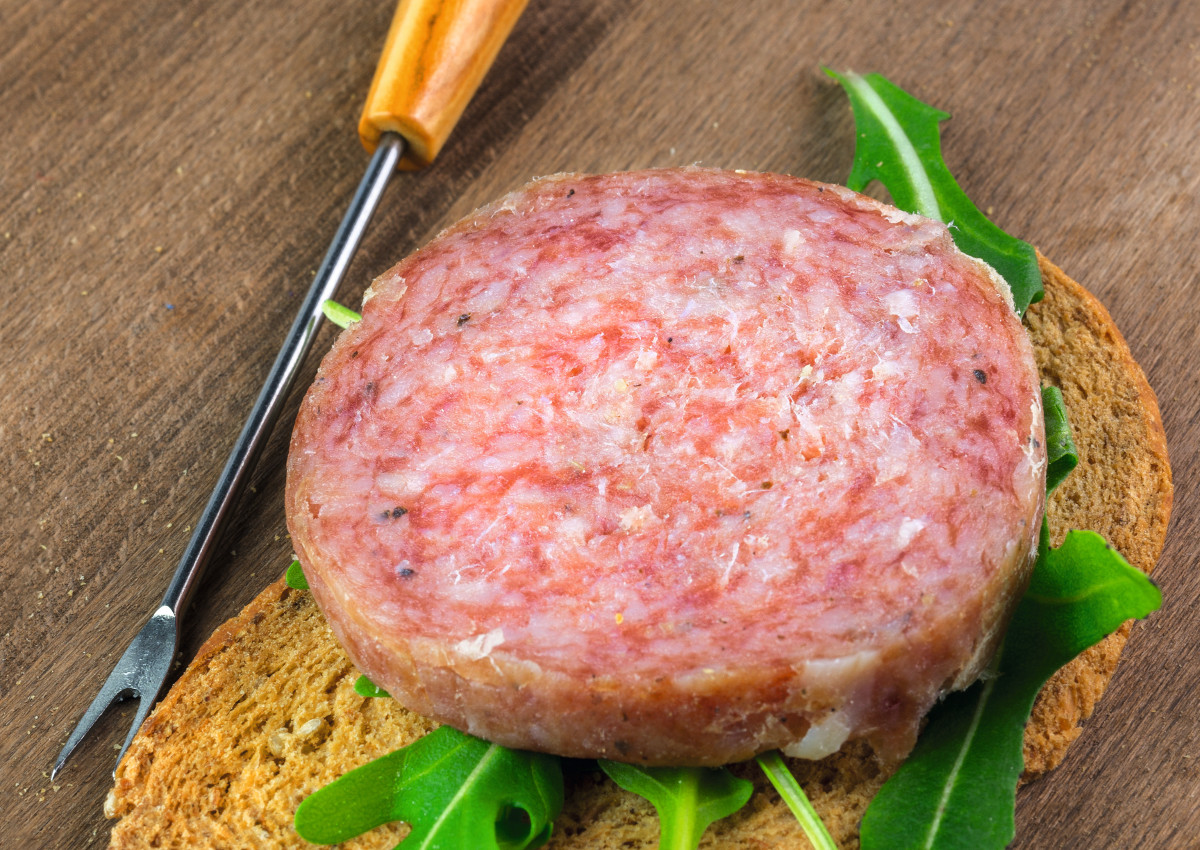 CIAUSCOLO PGI
Largely produced in the region, Ciauscolo is one of Marche's food symbols. It is a large salami, up to 45 centimetres in length and 10 centimetres in diameter, made through the grinding of the finest pork cuts. Bagged in natural casings, and seasoned with wine, garlic, and pepper, Ciauscolo has a fine grain and such a soft texture that it can be spread on fresh bread and bruschetta. Its best-before date is two months since preparation, to best preserve this unique feature.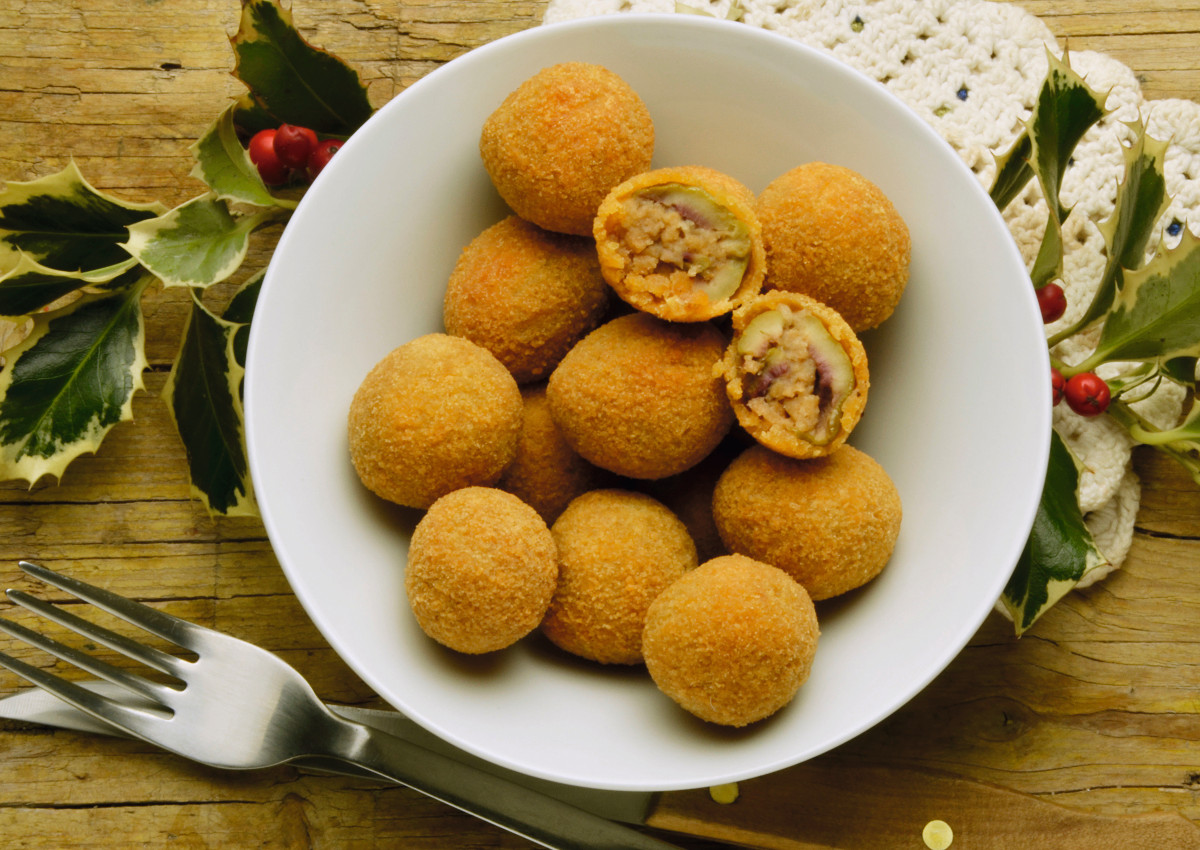 OLIVA ASCOLANA DEL PICENO PDO
"Oliva ascolana" is one of the most loved finger foods by Italians: it is a stoned olive, stuffed with meat, then battered and fried. Easier said than done: especially if one wants to taste this product at its best. That's why Oliva Ascolana del Piceno was granted the PDO status in 2005. The denomination includes two types of processing of the olive variety "ascolana tenera" (Ascoli's tender): preserved in brine and stuffed. Being a PDO product, all ingredients – especially meat – must come from an area limited by the specifications. Production is still modest (a little over 12 tonnes in 2016), but it has everything that it takes to reach a broader audience of consumers, even abroad. As for the stuffed version, the specifications allow for freezing the product right after preparation to extend its shelf life.
MACCHERONCINI DI CAMPOFILONE PGI
This fresh egg pasta production dates back to the 15th century, and even today it takes place only in the small municipality. The peculiarity of Maccheroncini di Campofilone PGI is its thinness. The dough has a thickness ranging from 0.3 to 0.7 millimetres, and the pasta strips have a width of up to 1.20 millimetres. Size, along with slow desiccation, has a double yield compared to the regular fresh egg pasta, and an extraordinary ability to hold the sauce. Since the grant of PGI status in 2013, production has more than doubled, from 37 tonnes in the first year to 86 tonnes in 2016.
PDO CHEESES
Casciotta d'Urbino PDO is one of Marche's most famous cheeses, with an average production of around 200 tonnes a year, and a turnover of about 2 million euro. It is a semi-hard cheese made with sheep and cow's milk, largely used in food preparation. Used fresh, it is perfect in those recipes where food is cooked until creamy, while it is used as aged for fillings. It is traditionally paired with Crescia Sfogliata di Urbino, a type of focaccia among the traditional agri-food products in the region. Marche is also part of the production area of Formaggio di fossa di Sogliano PDO, one of the most particular cheeses in the world, as it is left to age in cotton bags in holes ("fosse") dug in the rock and coated in straw.
EXTRA VIRGIN OLIVE OIL
Registered in April 2017, the new PGI Marche's goal is to enhance a strategically essential but still marginal sector in the production scenario of the region. According to Istat, the lands destined to olive growing in Marche in 2017 was a little over 9,000 hectares. In the same year, production reached 243,160 quintals, of which 232,300 of olives for oil, and 10,860 of table olives. Among local cultivars, we can find Raggiola, included in the specifications for Cartoceto PDO extra-virgin olive oil, and Raggia, with the same specifications. Cartoceto PDO is an excellent oil, produced in only five municipalities in the province of Pesaro Urbino: the production registered in the past ten years has never exceeded 17 tonnes, and it was 12.59 tonnes in 2016, with a turnover of only 170,000 euro.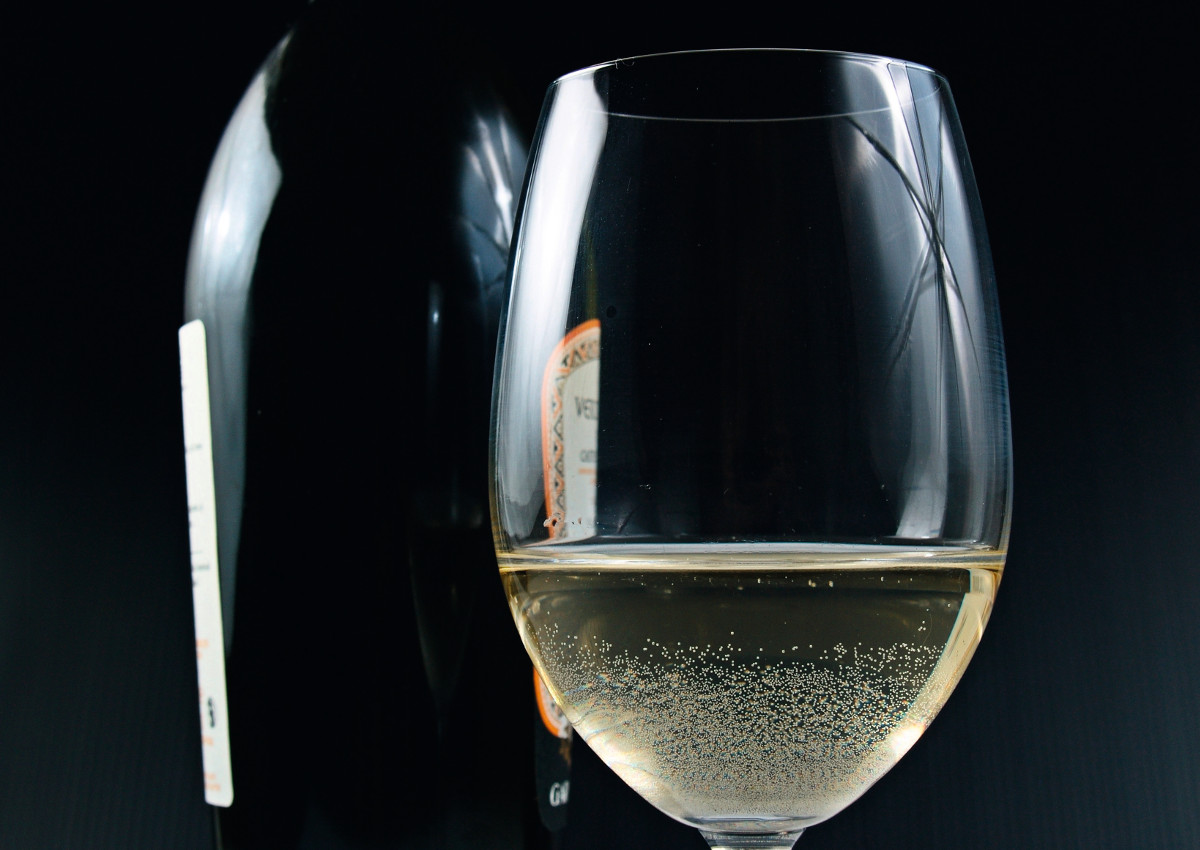 WINES
There are 21 PDOs and PGIs in the wine segment in Marche. The value of production in 2016 was 39 million euro, an amount equal to 1.2% of the national total. Among the PDOs, there is Verdicchio dei Castelli di Jesi, with a turnover of 13 million euro. White, Sparkling or Passito, this wine provides for at least 85% of the namesake vine to be cultivated exclusively in the Marche region. The second most important PDO in terms of turnover is Rosso Piceno, or Piceno (6 million euro in 2016). The term Superiore, produced only in the province of Ascoli Piceno, provides for an ageing period of at least a year. Marche PGI ranks first for geographical indications, and it includes white, red, rosé, sparkling, and passito wines, with a total turnover of over 8 million euro.
© All rights reserved