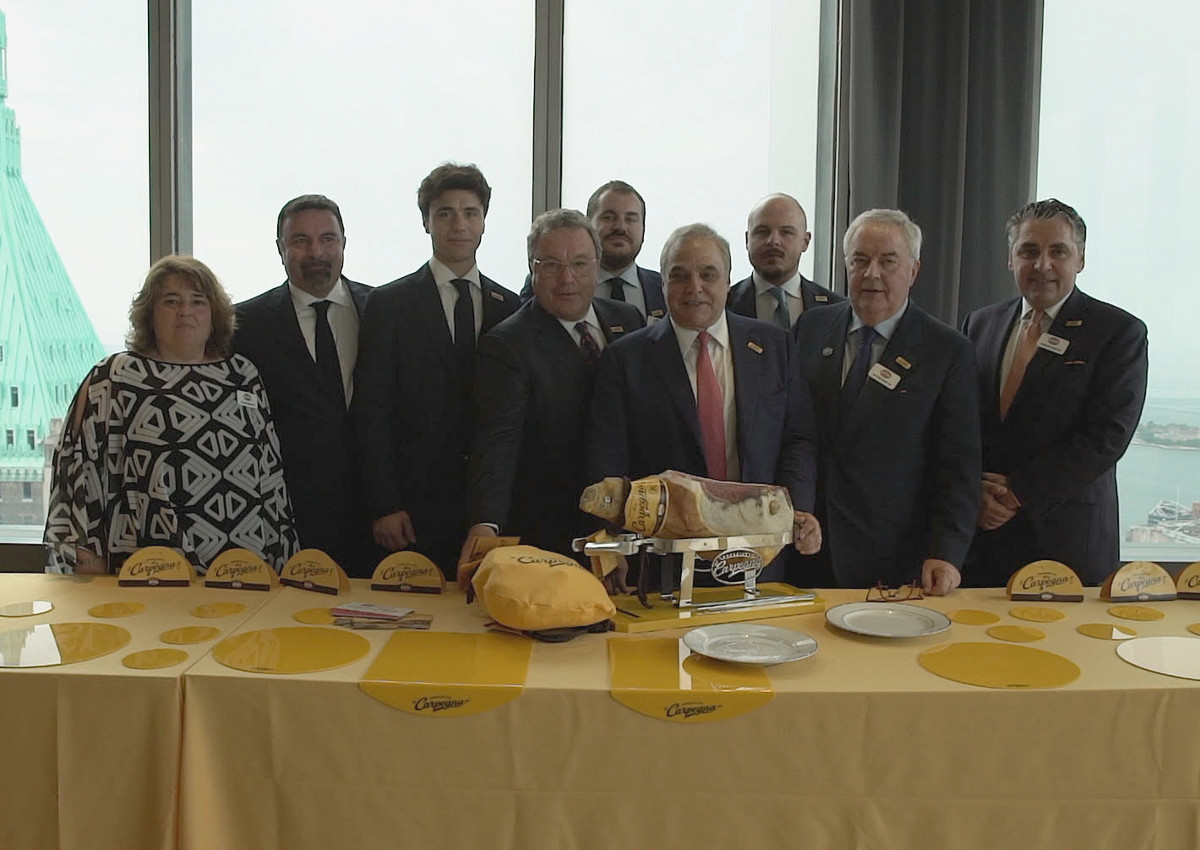 Two years ago in Mount Olive, New Jersey, Italian cold cuts company Fratelli Beretta inaugurated the largest charcuterie factory in the United States: a true point of reference for the company's success in America. Today the Beretta family, assisted by Lee Schreger and the Cerea brothers from the tri-star restaurant Da Vittorio in Brusaporto, is ready to tell a new story. It is the official entry into the United States of Prosciutto di Carpegna PDO, an excellence of Italian charcuterie, produced exclusively in the company's own factory in Carpegna, in the Marches, and distributed by the Salumificio Fratelli Beretta. The new product was presented yesterday in New York (in the picture above) at the presence of Vittore Beretta, Chairman, Alberto Beretta, Managing Director, Giorgio Beretta, Managing Director, and Marco Riva, General Manager. Two days ago, the mayors of Mount Olive and Carpegna, together with the Beretta family and American managers, announced the twinning of the two towns with a ceremony at the Mount Olive factory.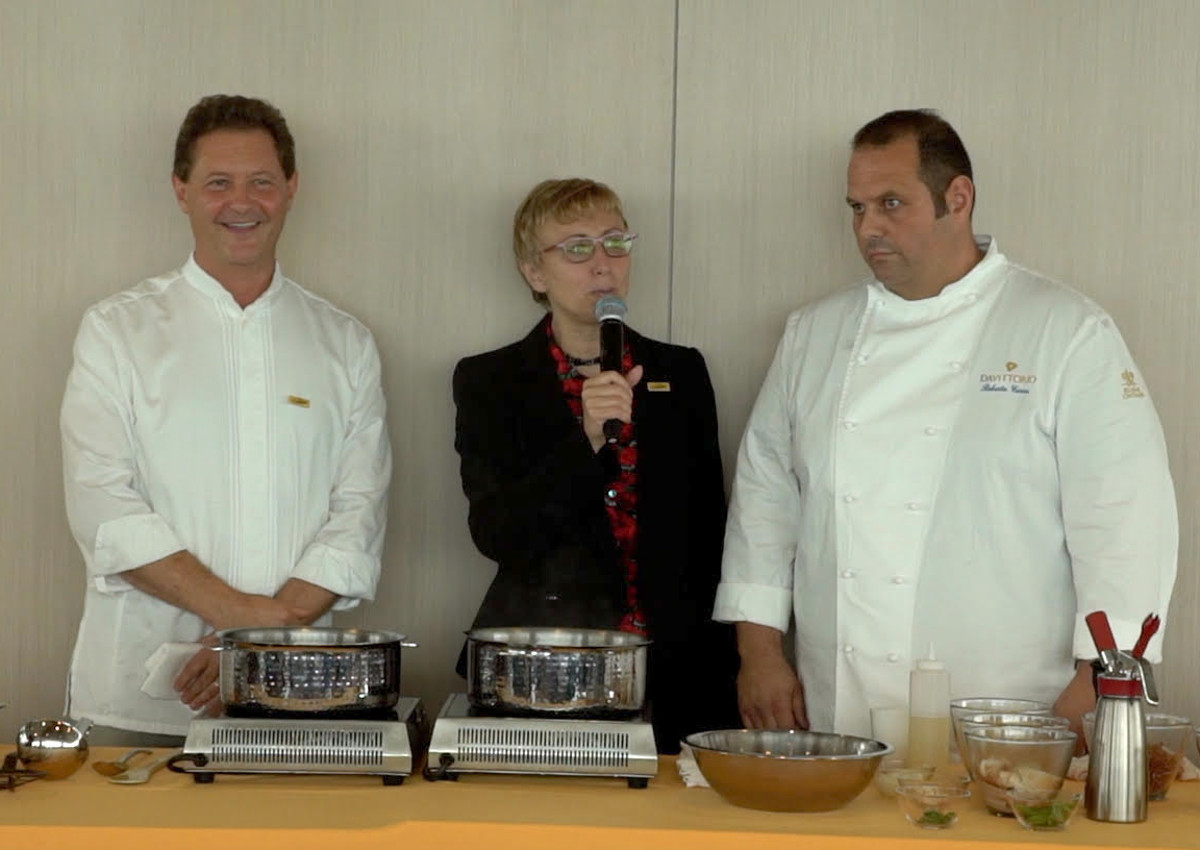 The history of an excellent Italian deli meat
Carpegna, a town in the Marche region close to Romagna, is home to a PDO ham that until 2016 was intended for a few fine palates, since only 90,000 pieces per year were produced. In the spring of that year the plant was taken over by the Brianza-based Fratelli Beretta. One of the managing directors, Alberto, visited the production site and tasted the ham, and from there the company decided to invest and promised: In two years we will double production and bring this product to America. Commitment met. Yesterday, the official presentation to the American market of Prosciutto di Carpegna PDO, which can now be sold in the USA.
Beretta in the USA
Salumificio Fratelli Beretta is also present in the United States under the Busseto brand, especially in California, and in the East Coast. The fresh ready meal line 'Viva la mamma' has also recently arrived in the USA. Approximately 43% of the turnover of the Italian cured meat company is produced abroad, including China, which is a very important market for Beretta.
© All rights reserved