Production of one of the finest Italian wines takes place on the Eastern side of the province of Verona, and it covers the territories of thirteen municipalities, including the one of Soave. Here the Garganega, the main vine of the denomination, can find a suitable habitat especially on the hills of the d'Alpone, Tramigna, Illasi, and Mezzane valleys. The area of the denomination includes plain and hilly areas, with various altitudes and mountainsides. The origin of the soil is mostly volcanic, and this makes it different from the vine-growing areas nearby. The climate is mild, winters are not too cold, and summers are moderate, while rainfall is between 700 and 900 mm a year, and it rains primarily in spring and autumn.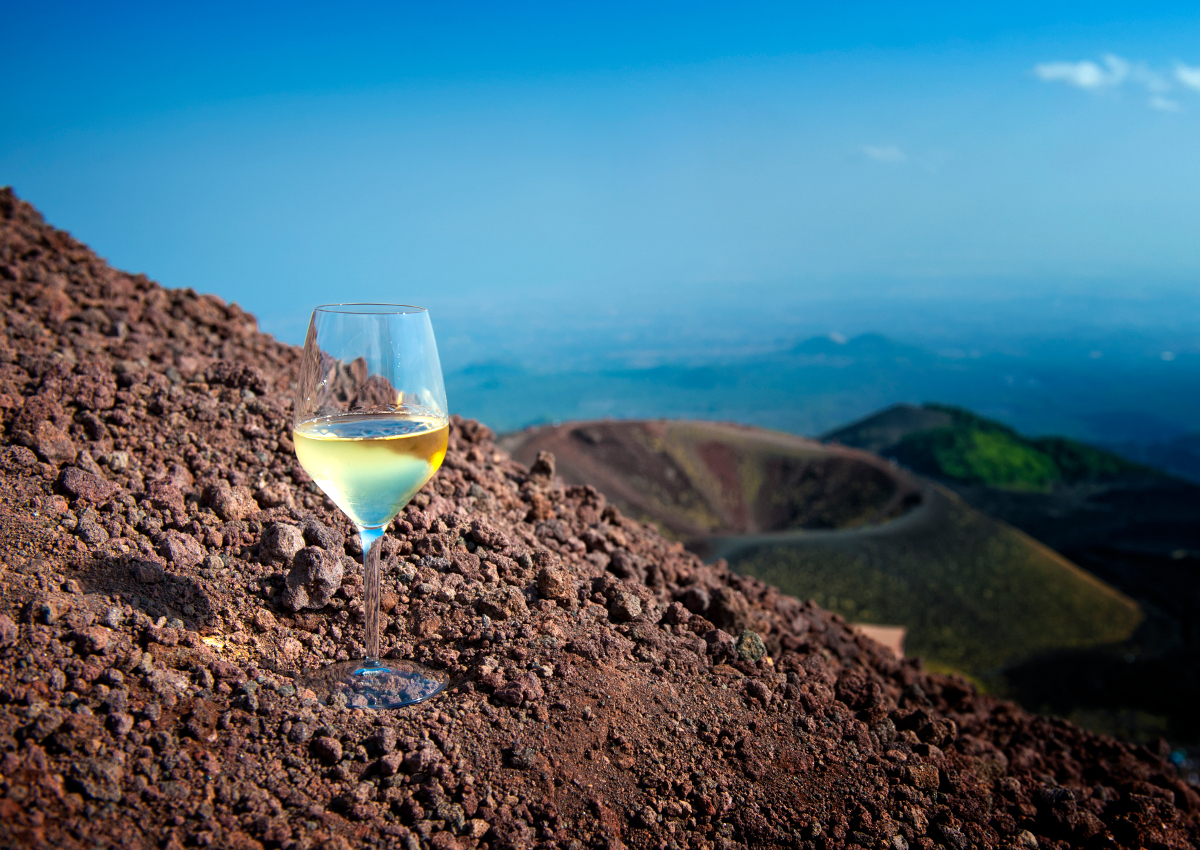 Many varieties of Soave
There is just not one Soave, but many. All the denomination outlines a qualitative pyramid with Soave Superiore DOCG at the top, even in its other versions – Classico or Riserva – which can boast tighter production restrictions (longer maturing time, on-hill-only production) compared to other types. Superiore combines freshness, gustative depth, and an excellent development ability which make it a long-serving wine. Down the pyramid, we can find two DOC types (controlled designation of origin), such as Classico and Colli Scaligeri, both produced in the hills. The former is produced in a historical area created in 1931, which includes the hillside area of the municipalities of Soave and Monteforte, while the latter comes from areas added at a later date. At the bottom, there is Soave DOC from approximately plain areas; it is the perfect wine for daily consumption, and it provides good value for money.
Food pairing
It's the perfect match for entrees, main courses, vegetarian and fish dishes, in its more ambitious versions it can also match with white meats (rabbit, chicken). The simplest varieties can be served at 9-10°, while the most prestigious should be served at higher temperatures (10-12°) in average-sized wine glasses.
Soave: key factors
• According to data by the Consorzio di Tutela del Soave (Soave's Protection Consortium), production in 2017 reached over 53 million bottles, 37 million for the 'base' type, whereas 13 million for the "classic" one. Soave Superiore only covers 1.23% of the total;
• 85% of the overall production is destined abroad, mostly the German market (29% of the overall production), and the UK (which absorbs 15%);
• After being awarded the recognition of 'Primo Passaggio rurale di interesse storico d'Italia' in 2016 (First rural passage of historical interest of Italy), the 'No-Rolling-Stones' project about rural landscape protection and conservation was born. This project aims at pursuing a production system in compliance with landscape identities, thanks to some landscape protection measures and territory management.
© All rights reserved