Italian organic company Germinal Bio presents at Cibus 2018 its US subsidiary. At stand I016, pavilion 06, the company is also unveiling its new look and the previews of 2018 products. With 27% of its total turnover coming from exports, the company invests in the growth of organic farming in the world: after 40 years of history and constant growth, Germinal Organic was founded in 2017 with a line of products dedicated to the US market.
Germinal Organic
Thanks to the Germinal Organic project – explains Paolo Pisano, Sales Director of Germinal – we promote the values that enabled us in the past forty years to make organic farming in Italy grow. All this thanks to intense research and development actions, to offer products that nourish the health, always careful to consumers' wellness. In the United States we have launched commercial, marketing, and communication activities together with an e-commerce project strengthened by cooperation with important local players. The goal is to transfer our historical experience to a market where consumption of organic food accounts for 50% of the total.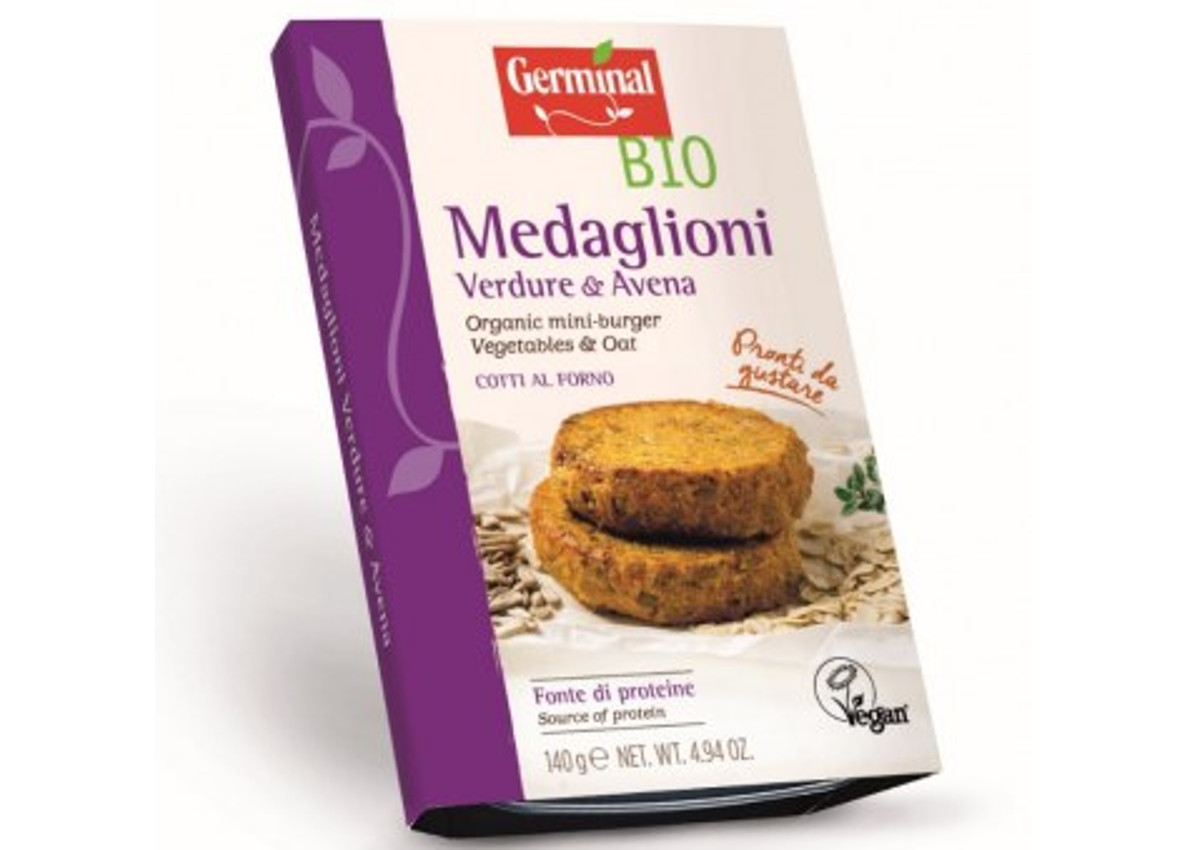 The product range
Germinal Organic line is made of three product families: crackers, bars, and biscuits, all strictly organic and gluten-free. In the United States, Germinal Organic is present with an image specifically dedicated to the American market. The protagonist of the pack of Germinal Organic logo is a bud, the same one in the graphic element of Germinal Bio. It is the first step in a graphic restyling, which began with the line of ready meals and the new medallions, that will involve all Germinal Bio products in 2018: from pies to cookies, from tarts to crackers, many of which are already present at Cibus 2018. Germinal Bio offers genuine products to all consumers in search of taste and wellness. The range is the result of a history and a path of research and development: tarts, plum cakes, biscuits, flakes, rusks for breakfast, delicious crackers for a morning break, fresh ready meals, ideal for a tasty lunch, a refined aperitif or a dinner dedicated to well-being. Among the ready-to-eat dishes, the most important are medallions: vegetables and oats; carrots and pumpkin; red turnips and lentils.
© All rights reserved