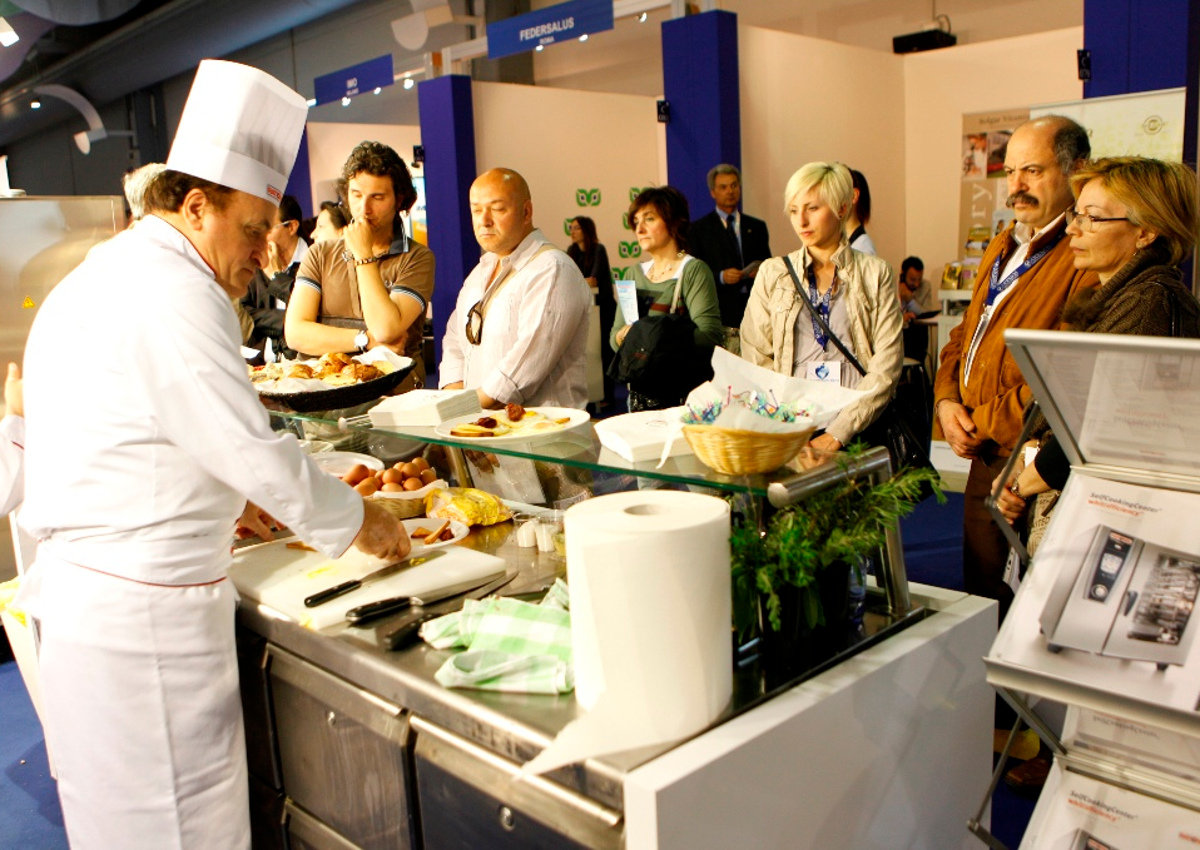 As many as 1,300 new food products are entering the market and will all be presented at Cibus 2018 trade show (starting today at Fiere di Parma, until 10 May). The fastest-growing Italian food production sectors include products inspired by health and well-being together with ready-made dishes. In the pavilions that host all product categories (from cold cuts to cheeses, from pasta to oil, from confectionery to drinks, from preserves to frozen foods and more) the 3,100 stands of Italian companies will propose 1300 new products whose complete list, with photos and product description, can be consulted on the Cibus website. Moreover, within the Cibus Innovation Corner Area 100 of the most innovative products on display at the fair will be on display. The strategic approach of the industry is increasingly aimed at satisfying consumer demand by focusing on reinterpreting the Italian gastronomic tradition. Below are some examples of the new products on display at Cibus 2018, as a demonstration of the continuous creative research of the Italian food industry.
Healthy products
Pasta with green Mungo beans flour (Andriani); Plant-based ready stock cubes, vegan, bacon flavoured (Joy); Organic preparation for vegetable broth and soups with turmeric (Bonomelli); Spelt flour breadsticks with linseed and kummel seeds (Vitavigor); Vegetable drink with Venere black rice (Riso Gallo); Organic fresh egg-white in bottle with screw cap (Eurovo); Fresh mashed potatoes without milk and butter (Euroverde); Crispy vegetables snack (Valleri); Pulses flakes snack (Colfiorito); Crisp of dried vegetables, not fried, fats free and e salt free (Fiordelisi); Thin mini-wallets produced with brown rice Nerone (Fiorentini); Tomato based snack, spreadable (Prealpi); Crispy gluten free snack made with chickpeas and rice (Valledoro); Spray oil condiment with turmeric (Compagnia Alimentare Italiana); Apple vinegar unfiltered and unpasteurised, ideal to be drunk in the morning (De Nigris); Organic spelt vegetable drink, to be drunk cold or mixed with coffee at breakfast (Alce Nero).
Ready-to-eat
Gnocchi with fresh steamed potatoes and red turnip (Master); Polenta Valsugana in a cup, ready to microwave in a few minutes (Polenta Valsugana); Pumpkin velvety cream with black truffle (Acqualagna Tartufi); Pumpkin cream with sweet potato and celery (Alce Nero); Dried vegetable broth that can be prepared as a herbal tea (Aromy); Potimarron pumpkin cream with chestnuts (Gianni De Cecchi); Kiki, prepared with red lentils flour, similar to pasta or rice (Farmo); Velvety cream with purple potatoes or purple carrots (Fini); Chickpeas flour Couscous (Sipa); Quinoa, spelt and creamy pesto based dish (Viru); Natural sea bream fillet (Iasa); Sauces with organic chards (Puma); Mix of red beans and sprouts of legumes (Saclà); Seafood and cereals salads (Regnoli); Edamame soybean, chickpeas and red beans salad (Saclà); Fresh salads, preservatives free, with screw cork (Zerbinati); Burger with fresh vegetables, gluten free, soy free, milk free, without palm oil (Zerbinati).
Cheeses
La stracciatella snack (Capurso); Baked crispy cheese wafers without lactose (Granarolo); Ready-to-use Mozzarella in crumble ideal for pizza (Granarolo); Trullocchiato pugliese cheese matured in a cave with the addition of propionic enzymes at rest (Delizia); Riccotta alla piacentina, low in calorie (Valcolatte).
Cold cuts and meats
Scottona Bresaola free of preservatives with low sodium content, nitrites and nitrates free (Billo); Pork ribs to be prepared in a few minutes in water, in the microwave or in the oven, without added fat (Aurora); Calf in jelly without preservatives and gluten free (Inalca); Low fat salami made with ham meat, macerated in Gutturnio red wine, gluten-free, milk-free (Peveri); Turkey in porchetta, prepared with a long cooking (Orma).
Pasta
Pasta di Gragnano with coffee flour (Fabbrica Pasta Gragnano); New shapes of the organic line: wholegrain spelt pasta and wholegrain durum wheat semolina pasta (De Cecco); New line for Millennials, vegan, GMO free, Kosher, in 250g pack (Del Verde); Pasta made with Toscana chickpeas and wholegrain rice flour (Rummo).
Sweets and Confectionery
Wafer with blueberry yogurt (Loacker); pistachio spread (Bacco); Cookies with ginger and soy (Di Leo); Chocolate pralines with extra virgin olive oil (Sassetti); Williams pear compote with cocoa, spreadable on bread and crepes (Fini); Panettone stuffed with cream of pumpkin, ginger, and cinnamon with candied pumpkin (Il Vecchio Forno); Dessert with sweet quinoa and fresh fruit (Viru); Single portion snack with jam and honey (Menz & Gasser).
Other products
Balsamic Vinegar of Modena solid sphere ready to be grated (Terra del Tuono); Rosé wine vinegar (Due Vittorie); Seasoning with balsamic vinegar of Modena and figs (Marchi); Pink salt from Himalaya with white truffle (Inaudi); Baked chicken breast with turmeric (Parmacotto); Organic cauliflower pizza, gluten free (Rolli); Fruit pasta paccherini, can be combined with fish or meat (Rustichella d'Abruzzo); Snack with pears from Emilia and Sicilian lemon juice (Serra); Quail eggs with white truffle (TartufLanghe).
© All rights reserved