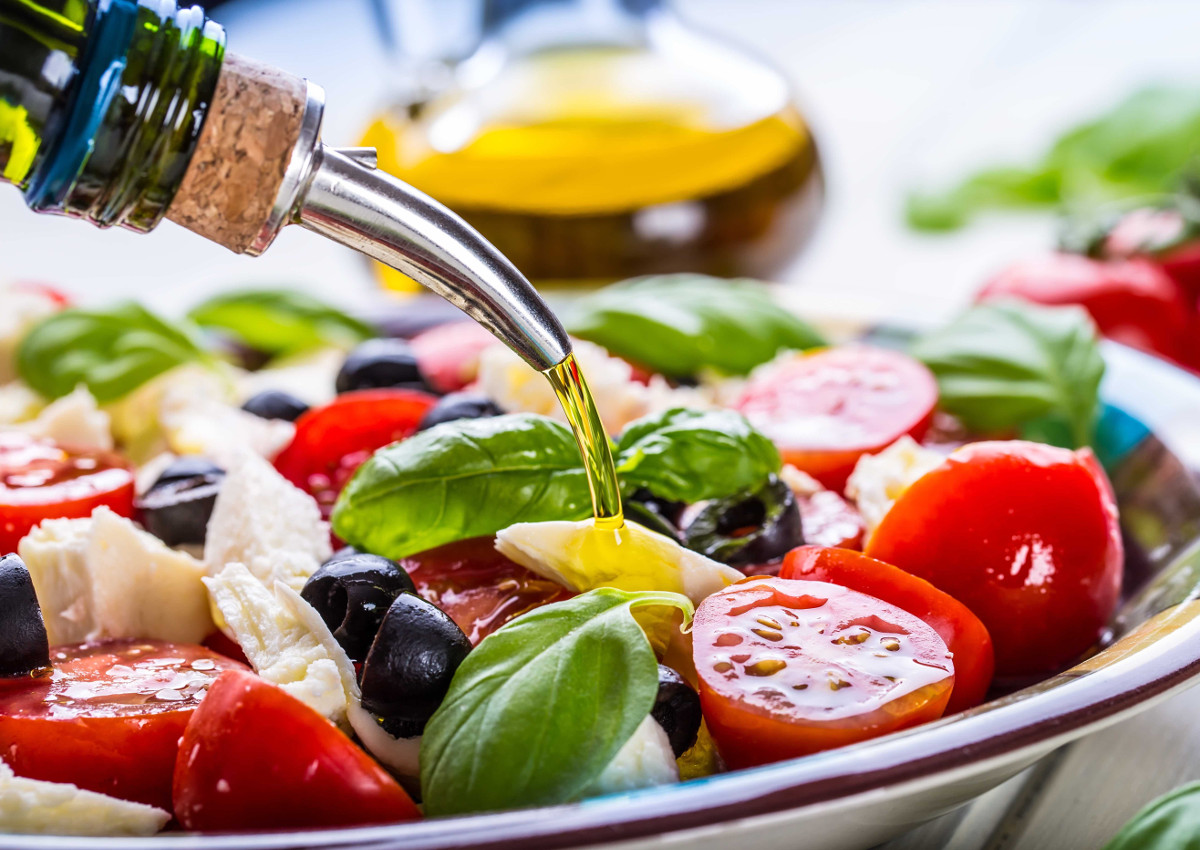 Record growth of olive oil global consumption, which jumped by almost 49% in the last 25 years changing the diet of citizens in many countries: from Japan to Brazil, from Russia to the United States, from Britain to Germany, in the wake of the success of the Mediterranean diet. This is what emerges from a Coldiretti's analysis on the latest data from the International Olive Oil Council, which confirm the success of Made in Italy food style in the world on the occasion of Cibus 2018.
Numbers
In 2017 a total of 2.95 billion litres olive oil were consumed worldwide, half of which in the EU countries. Italy leads with 557 million litres, followed by Spain with 470 million. The United States takes the podium by surprise, with a consumption of 315 million litres: almost tripled (+174%) compared to 25 years ago. Global demand is also supported by positive health effects associated with the consumption of olive oil, as proven by many scientific studies that increased the demand of the global population segment most attentive to the quality of food. In Italy – explains Coldiretti on the basis of an Ismea survey – 9 families out of 10 consume olive oil every day, according to a food style based on the Mediterranean diet that has allowed our country to conquer world records of longevity. In fact, the life expectancy of Italians has risen to 82.8 years: 85 for women and 80.6 for men.
Olive oil consumption abroad
The growth in olive oil global consumption also affects other important countries. Starting with Japan, where consumption increased 8 times to 55 million litres, while in Great Britain there was an increase of 247.6% to 58.4 million litres, and in Germany the increase was 359.7% to 61.6 million litres. A revolution in the diet of families has also occurred in countries such as Brazil, where the increase was 313% for a total of 60 million liters, or Russia with a growth of 233% (although the quantities remain limited to 20 million liters), Canada with 39.5 million liters and an increase of 229%, and France which exceeded 111 million liters with a progress of 154%.
Imports
Italy produces 370 million litres olive oil importing other 500 million, two thirds of which come from Spain that is also the world's leading producer with one billion litres. Due to the bad weather of 2018, at least 25 million olive trees were damaged from Apulia to Umbria, from Abruzzo to Lazio, with damage up to 60% in some Italian areas particularly suited and the request by Unaprol for refinancing of the national olive plan.
© All rights reserved