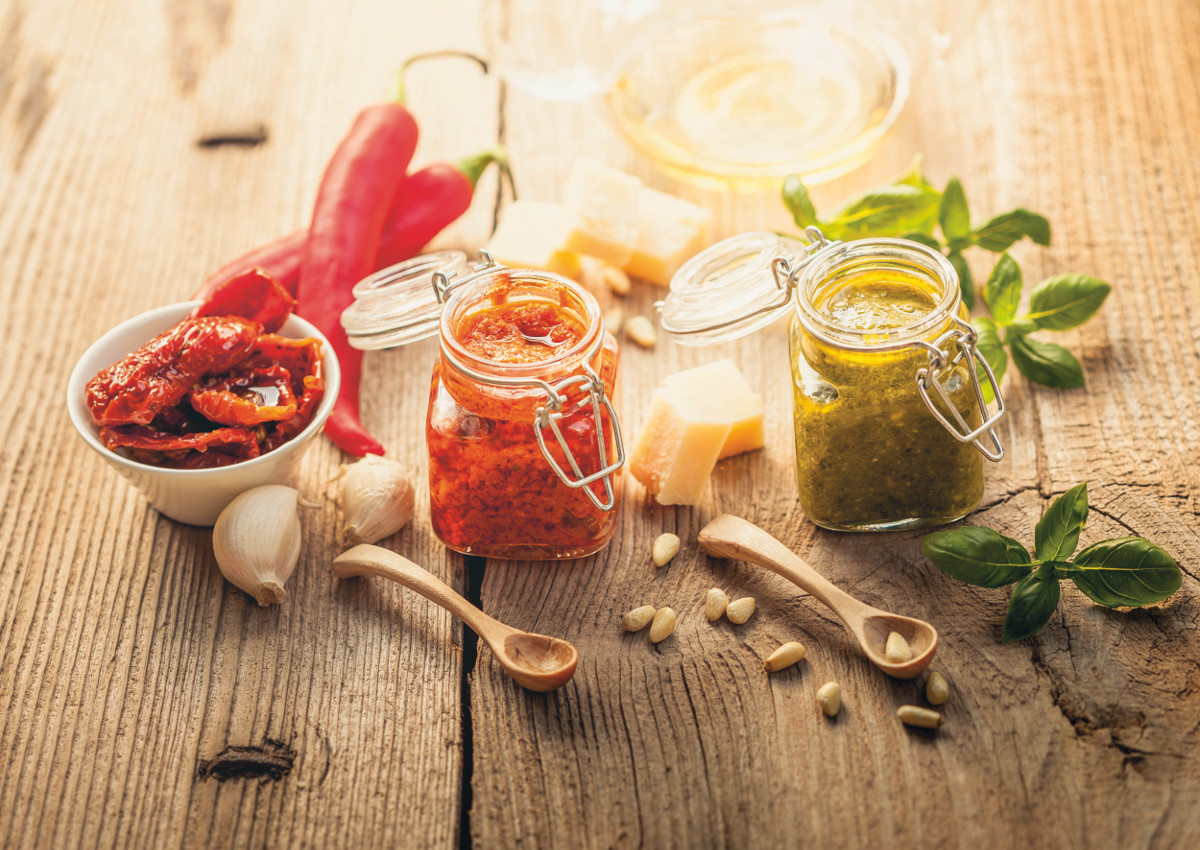 Valbona, the Veneto-based company specialized in the art of preserving vegetables, is investing in a new innovative range of pickles that use colors and flavors to offer balanced and healthy recipes to global body-conscious consumers. Named Colors of Nature, the new range was unveiled last October at the international Anuga food show in Cologne, Germany. The Colors of Nature range is a sort of gastronomic chromatic therapy, Valbona's sales director Marco Pilenga told Italianfood.net. It's also a new way of presenting and considering vegetables: eating healthy food will make you feel better, he said. Valbona prides itself on investing in new products targeted to consumer trends while preserving quality. The DNA of our company is innovation. We invest a lot in research and development, especially in the category of pickles and antipasti, Pilenga said. Colors of Nature offers a new to eat traditional vegetables in oil, the manager said. We have five different products: white, orange, purple, red and green. For each color there is a different relation to the body. One is energy, the other one is balanced, the other is happiness, he said. Exports are strategic for a company like Valbona that targets innovative international markets. In the UK, for example, the company has started to work on recipes that meet demand for lower content of sodium and sugar, the manager said.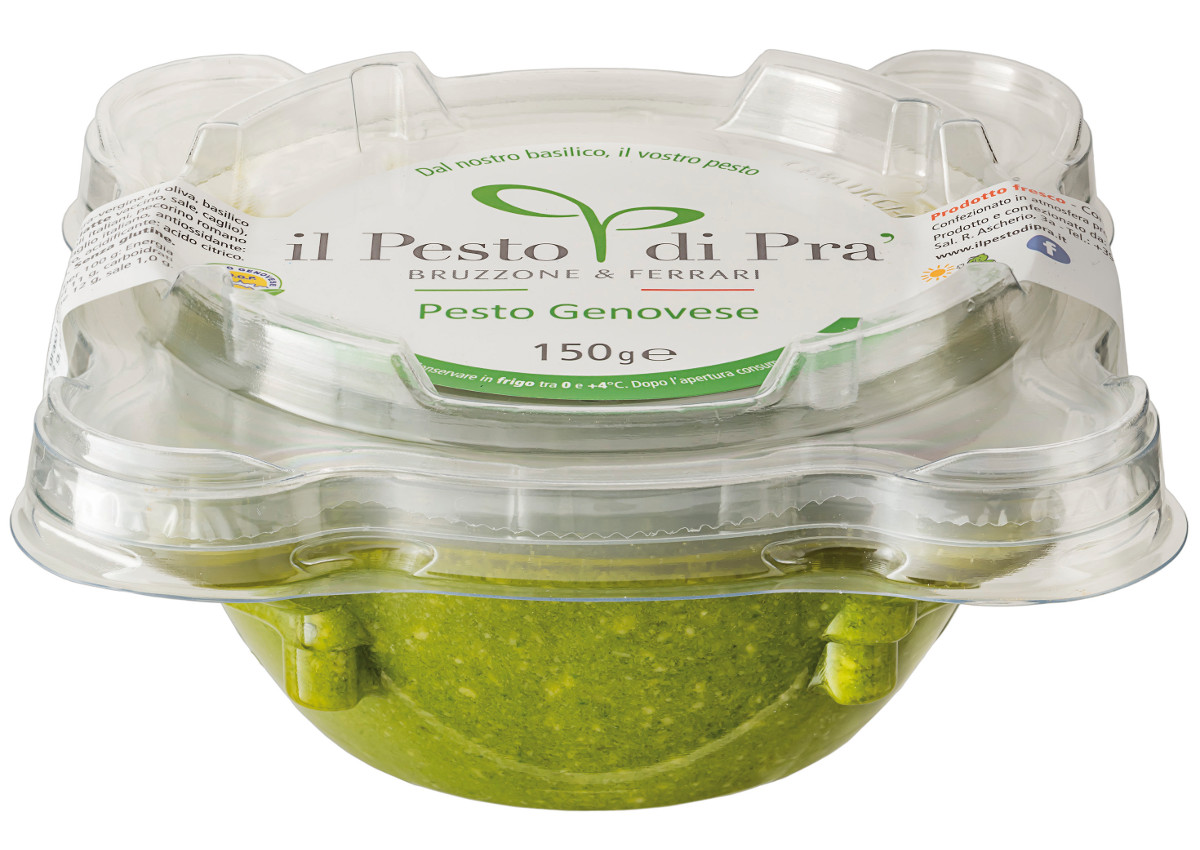 Il Pesto di Pra' has a new recipe
Genoese pesto has not only become the most famous pasta sauce among Italy's regional cooking but is the second most used pasta sauce in the world, with each producer using their own signature recipe. Pesto di Pra' produces traditional Genoese pesto with garlic, Genoese pesto without garlic, salsa di noci (a walnut based sauce), and pesto rosso (a dried tomato based pesto sauce) which follows a process that blends both tradition and innovation. "Our traditional Genoese pesto," states the company, is prepared following the traditional recipe and using ingredients of the highest quality such as evo oil, basil produced by Genova Pra' – our agricultural company – Grana Padano PDO, Parmigiano Reggiano PDO, Italian pine nuts, Pecorino Romano PDO, salt, and Italian garlic. In fact, we produce our Pesto Rosso, a sauce whose origins are extremely ancient and which is best known in Italy as Sicilian pesto, using basil that we've cultivated since 1872 in our agricultural company Serre sul Mare. This year we've decided to start using a Grana Padano that is free of lysozyme from eggs which has eliminated a significant allergen and has therefore made our product available to more people.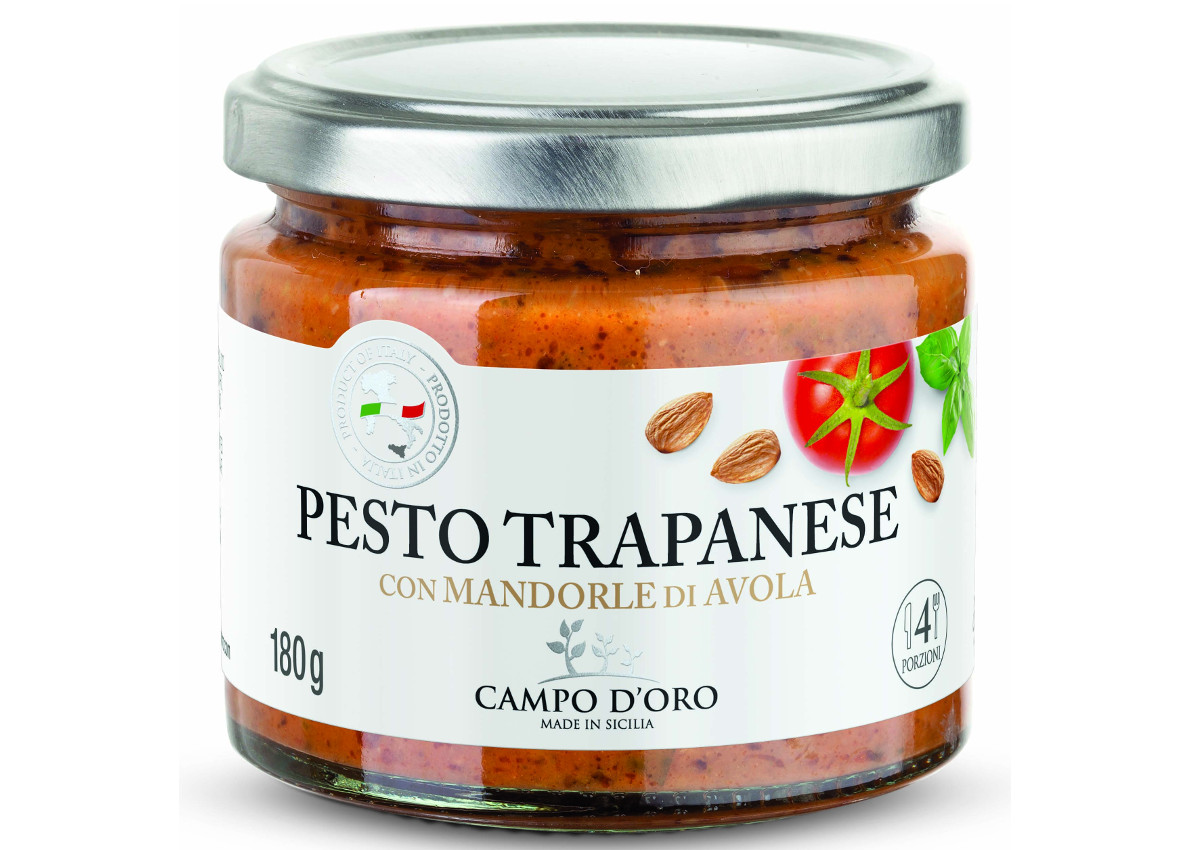 Campo D'Oro
The consumption of pesto sauce has evolved over the last few years and companies are trying to cater to the end user by offering new gourmet recipes made increasingly with natural and locally produced ingredients. Paolo Licata, CEO of Campo D'Oro says: Consumers, although having less time to spend in the kitchen, do not want to give up good pasta dishes that are prepared with high quality and natural products. Thus, the number of products dedicated to these types of consumers is growing. This market analysis led the company to the production of the Trapanese Pesto sauce with Almonds of Avola, a traditional fruit from Sicily which is rich in antioxidants, vegetable fats, and fiber. The pesto sauce selection also includes Pistachio Pesto sauce, made only with Sicilian pistachios, and Peppers Pesto sauce with fresh Sicilian Ricotta and PDO Sicilian Pecorino (sheep cheese). These are all handmade recipes, processed daily with fresh raw materials, suitable for first courses, rice, or meat dishes.
© All rights reserved