Prosciutto Crudo of Parma is the crowned king of Italian cold cuts, both within and beyond our borders, and has contributed to the historic target achieved in 2016 when Italy stepped onto the winner's rostrum as the world's leading exporter of cold cuts, according to Ismea data.
The international scenario
Sales accounted for 1.38 billion euro in value, and the Parma district has contributed its share. Italy occupies the same international role that France holds for wines, namely that of the operator dominating the premium range of the market, with productions that are strongly linked with the territory and tradition, thanks to which they are becoming more distinguished and appreciated. Other important geographical areas are that of the Modena cold cuts, specializing in cooked hams and whose exports are growing despite strong international competition, South Tyrol, which highly distinguishes itself at a territorial level, Cremona and Mantua, a traditional reservoir of raw materials for processing.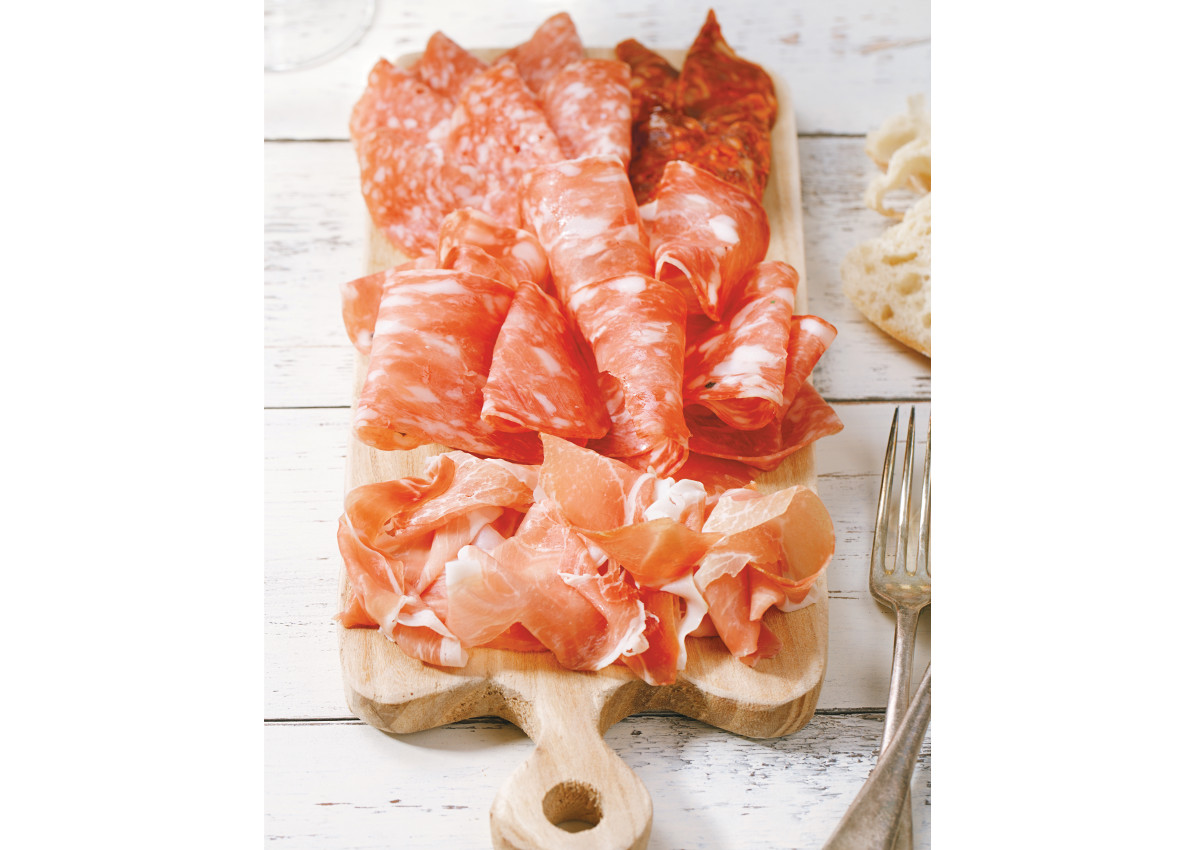 New markets
Thanks to CETA, the export of cold cuts could develop further especially in Canada and the USA if the opening process to Italian cold cuts is not shut down due to some protectionist action. Recently, in fact, the United States of America has opened up to the importation of low-seasoned charcuterie such as bacon, salami, and coppa (air-cured pork meat). The recent agreement between the European Union and Japan shows great promise for Italian products. Japan will abolish duties on about 90% of EU exports and has agreed to recognize more than 210 PDO and PGI certified European brands, including Bresaola della Valtellina, Mortadella Bologna, Prosciutto di Parma, Prosciutto di San Daniele, Prosciutto Toscano, Zampone Modena.
The secret lies in the quality
The fact that Italian cold cuts are appreciated so much is due to the eclectic mix of quality meat, as well as farming and processing practices. The variety of forms and tastes, deriving from millennial traditions, is supplemented by research for qualitative and nutritional enhancements, along with rigid supply chain checks so as to ensure sanitary safety and compliance with production standards and regulations. For Italian salumi, and especially the PDO and PGI certified ones, generally "heavy" pork meat is required, guaranteeing a minimum age, fat thickness, and meat maturity. High-quality meat meant to be used for this kind of production, indeed, must not be subject to PSE, an acronym (pale, soft, exudative) referring to a phenomenon observed particularly in pork meat, which is not very "toned". Often PSE meat is associated with quickly bred animals, thus exposing them to more stress, as is usually the case for pigs selected for intensive breeding. This type of meat tends to lose liquids and turn rancid, which makes it unsuitable for seasoning. As a result, Italy has been working on selecting pig breeds that do not undergo rapid breeding for the benefit of protected productions. This guarantees both production efficiency and animal well-being, along with the high quality of the meat.
© All rights reserved