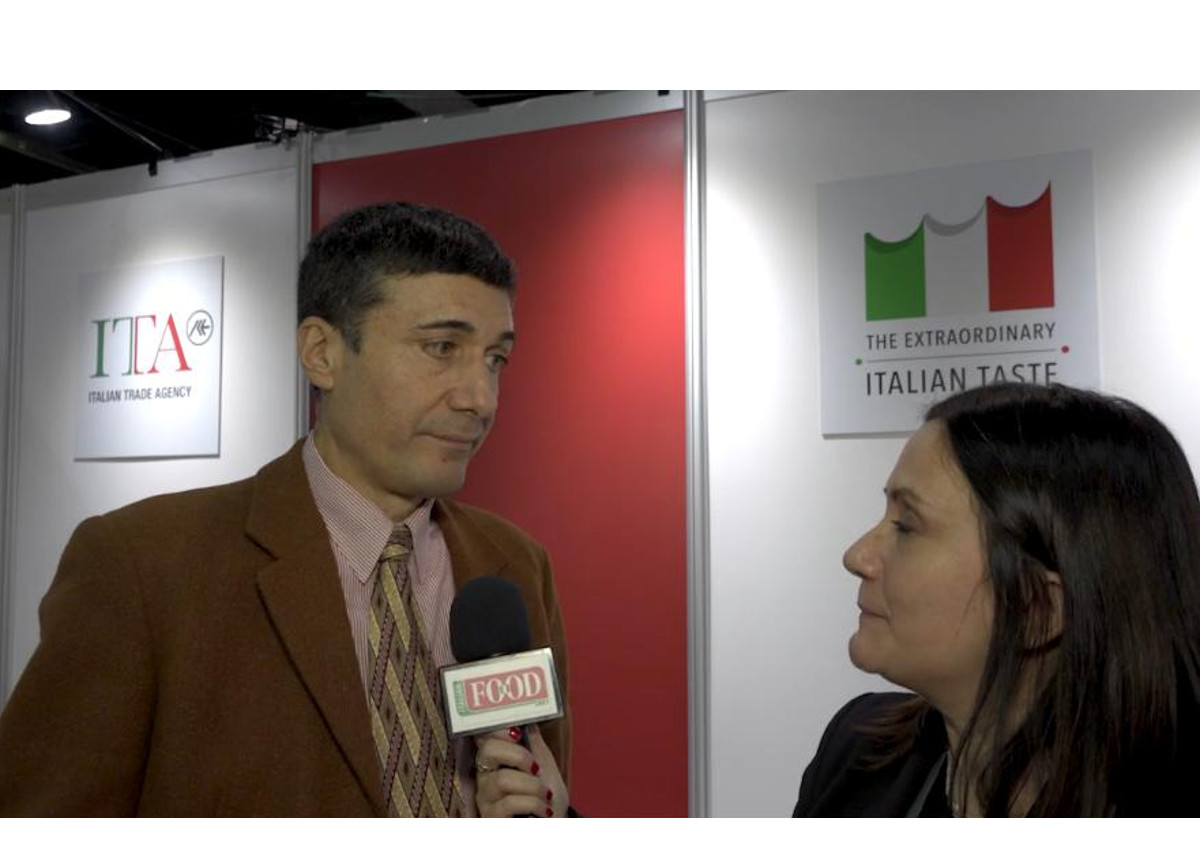 New promotions with major US retailers, a new video to explain the crucial factors behind the success of Italian food, and a closer monitoring of the effective results of the government-backed promotional activities in the sector are the key priorities for Marco Saladini, the new director of the ITA-Italian Trade Agency in Chicago. We will look into the campaigns with the US retailers, but also into a lot of other actions, Saladini told Italianfood.net at the PLMA show, the most important trade event for the private label industry that took place in Chicago on November 13-14. Italy was the largest international presence at the show, where the food and beverage presence has boomed over the years.
Agreements
We have signed agreements with a number of retailers in order to enhance their promotional campaigns and make their assortment of products wider and bigger, Saladini said. We have measured the return on the investment that in these campaigns that are run by the retailers but also sponsored by us, and it's a factor of 15 to 1, meaning that if we invest 1 euro, the increase in sales is 15 euros. This is quite substantial as far as we understand, said the new director of the agency in Chicago, which among the several activities to promote the Made in Italy manufacturing oversees relations with the large supermarket chains.
Campaigns
ITA Chicago is exploring new campaigns with current partnering supermarket chains such as Meijer, Schnucks, Mariano's, Walmart, Sam's Club, Hy-Vee, HEB USA and Mexico, and Wakefern, and will continue to scout and contact retailers to increase the possibility of collaboration agreements to boost food product sales. The activities of the agency include "incoming" missions to major Italian trade shows with selected buyers, but also a one-by-one advice to manufacturers on marketing and promotional efforts that can enhance their presence abroad. In Chicago, ITA also presented for the first time in the United States a new promotional video, called The Fifth Element, which highlights the decisive factors behind the success of the Italian products worldwide. We launch initiatives with the retailers, we do agreements with independent distributors, we promote companies one by one, Saladini said. I believe our efforts are not going to cease in the next few years, but we have to increase efforts in this area that we consider crucial for the Italian economy, the director said.
Watch the full interview here:
© All rights reserved