Pasta, water, tinned tomato, tinned vegetables, coffee, cheese, bottled sauces, olive oil, vinegar and biscuits/cookies: across this competive set of 10 categories, dollar sales for authentic Italian brands increased by 7.4% in the 52 weeks ending 12 August 2017 versus a year ago, outpacing the combined growth of these categories (+1.4%) and total grocery including fresh (+2.5%), according to a Nielsen Homescan survey presented during Fine Food Australia 2017 and hosted by the Italian Trade Agency. While the estimate size of the above categories is approximately $7.4 billion, authentic Italian brands' share contribution is only 2.7%, with other brands accounting for 68% and private labels a further 29.3%. Category share for authentic Italian brands is still relatively low, this highlights significant opportunities for expansion.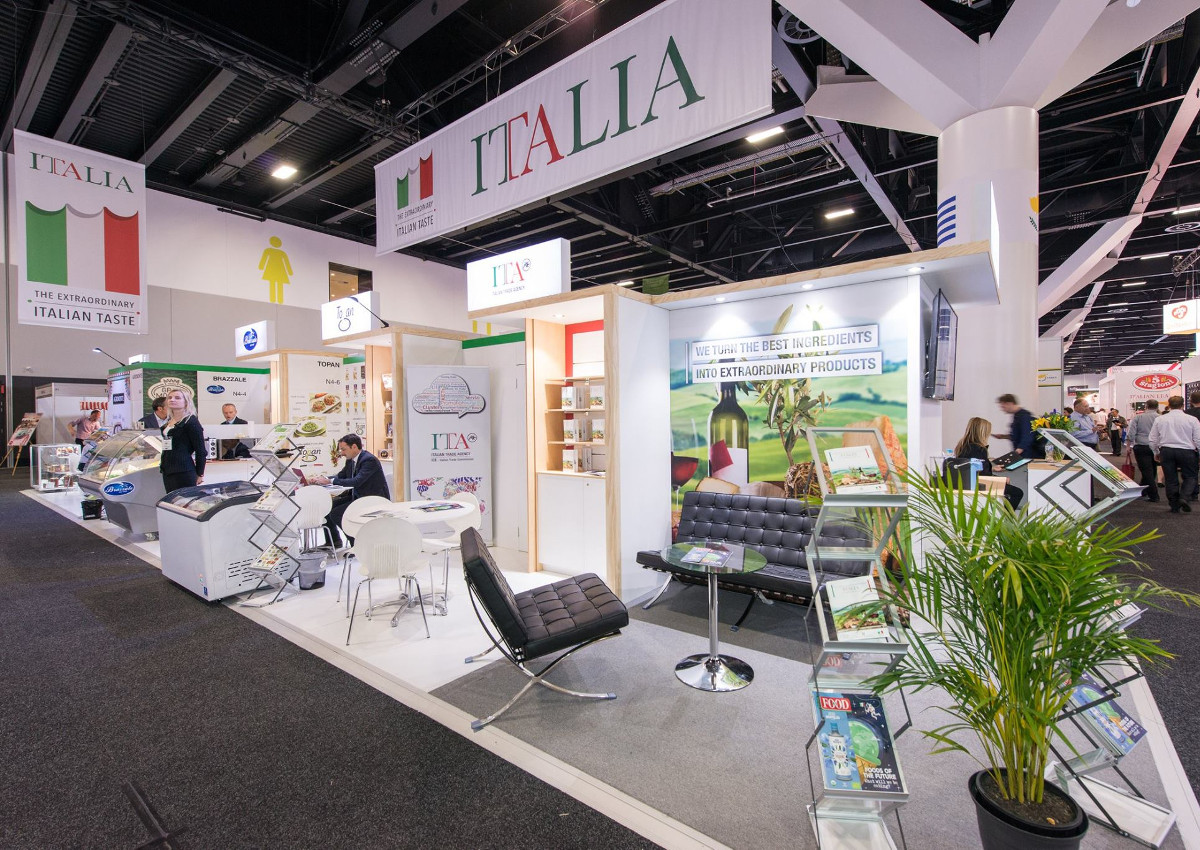 The core shoppers for Italian brands
In some categories (dry pasta, tinned vegetables, bottled sauces, water, biscuits/cookies and dairy cheese) Made in Italy products have enjoyed strong sales gain over the past year driven by a rise in the number of Australian shoppers spending more in these brands. Particularly, 5.7 million Australian household (62.3%) purchased authentic Italian brands – up by 149,000 households on the previous year. These households are spending an average of $21.37 on these products annually – an increase of 4.7%, due to more frequent trips to purchase authentic Italian brands and increase in spend per trip. The core shoppers for authentic Italian brands were found to be families with 3 or more members and established couples, mainly non English speakers and with a high income per year (>$90K). Woolworths and Coles are the most important channels for the authentic Italian brands identified in this analysis, representing 78% of value sales. These retailers both had positive sales growth in authentic Italian brands with authentic Italian outpacing the competitive set (total defined categories) in both retailers.
Expansion opportunities
Authentic Italian brands in dry pasta, bottled sauce and tinned tomatoes already attract a notable proportion of Australian homes. However, a big dollar opportunity exists if these authentic Italian brands were to grow their consumer base in categories where their penetration is low including cheese, vinegar, biscuits, water, olive oil and coffee. In fact, if the number of households purchasing authentic Italian brands across these 10 categories increased by just 1% in the next year – this would equate to a $1.98 million opportunity. Developing strategies that work to drive awareness for authentic Italian brands is key to attracting non-buyers into these categories. The analysis also reveals that appealing to lower income groups as well as non-English speaking households is important to driving growth of these brands. Expanding distribution within the major supermarket chains as well as exploring opportunities across other retail channels is also imperative to ensure these brands are reaching more buyers, more often.
© All rights reserved