Regional specialties from Italy like burrata cheese, PDO buffalo mozzarella and handmade pasta have become part of the French culinary routine, says in an interview with Italianfood.net Pierpaolo Colucci, purchasing and marketing director at Carniato, the French distributor specialized in Italian food and wine. This represents an important opportunity also for smaller producers of authentic products that respect the value of tradition. Carniato, 65%-owned by Gruppo Italiano Vini, is looking to increase revenues to 80 million euros by 2020 from 70 million euros expected this year as it expands its distribution agreements with proximity stores across France and revamps the successful cash & carry store in Rungis, south of Paris. A partnership with online retailer Vente Privée is also driving sales on the Internet together with Amazon, Colucci said.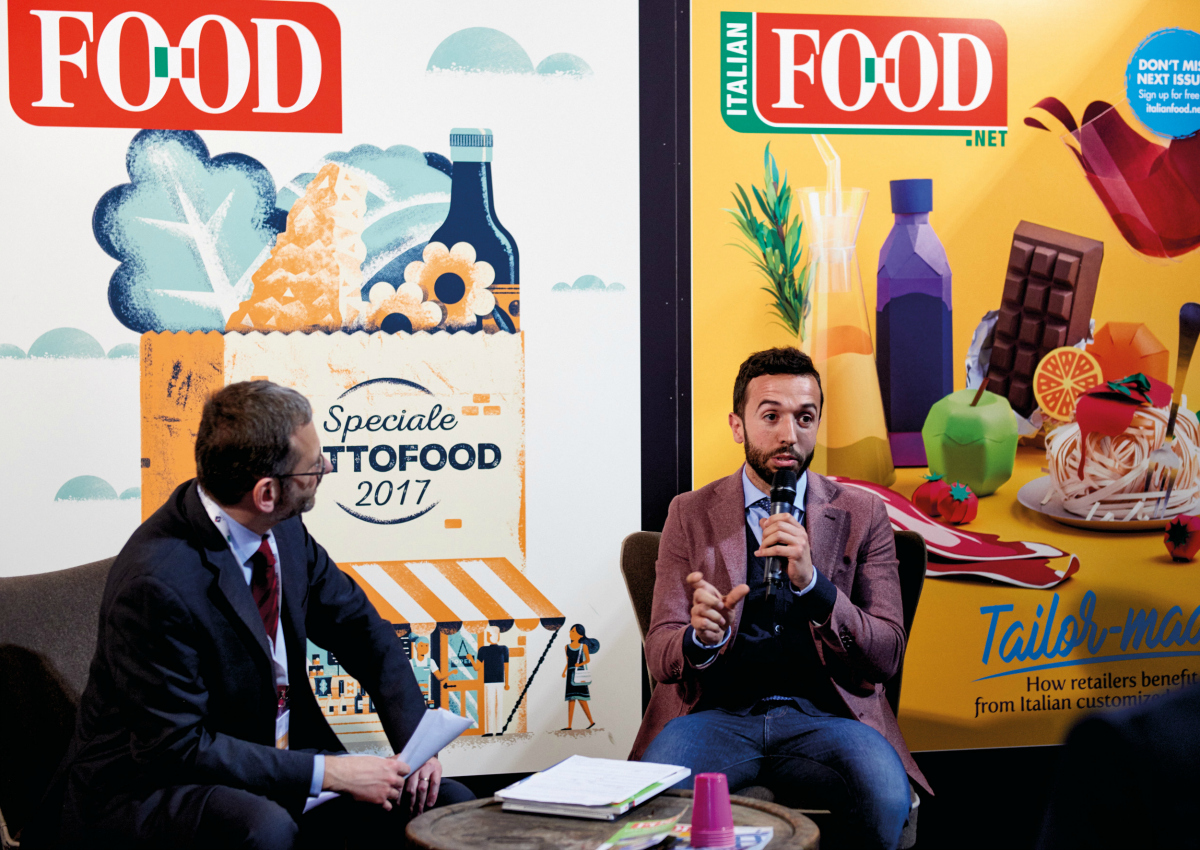 What are the current food trends in France's restaurant scene?
Organic is a strong trend. In large cities people are crazy about organic. This is the present and the future. We have already 100 organic items in our portfolio and we want to triple them in two years. The other trend is functional food. For example, we have chosen a tea that is antioxidant. There are energy bars, protein-rich pasta, etc. Another important trend is regional food. PDO products made in Italy are going very well. We are creating regional catalogs from Campania, Sicily, Emilia-Romagna. We are publishing one about Lombardy and Veneto.
How much do French consumers like Italian products?
A few years ago, you could find mozzarella made in Europe rather than in Italy. But we have always chosen Italian products and, today, good products are growing and price is not an issue there. Mozzarella can be the product that better symbolizes the cultural evolution of French consumers toward Italian food. We have moved from basic quality to PDO buffalo mozzarella that was unknown 10 years ago. Two factors have allowed this cultural evolution: French consumers travel to Italy and they want to find the same products at home. Moreover, Italian restaurant owners who today come to France are much more knowledgeable than in the past. They are probably chefs and bring their regional knowledge to France. The vision has totally changed.
How is your assortment of products? Are you looking to expand your portfolio?
We have a portfolio of around 3,000 Italian products. We have estimated over the past three years that every two days we have something new. We have around 150 new products every year. These 3,000 products come from 150 partners. They go from Rizzoli, Amica Chips, De Cecco, Caffarel and Venchi to small producers of burrata cheese like Antica Murgia in Puglia. We work with all sorts of partners but they must be Italian. I've learned from my father that you cannot lose your reputation. The worst thing to do is to adapt a product to every country. We want the same product in Italy and in France.
How is your cash & carry store south of Paris going? What are your best-selling products?
Around 60% of the company's 70 million euro revenues come from the Ho.Re.Ca. channel. We have 32 salespeople who are our employees. In Rougis we have a store that covers around 1,200 square meters and makes 10 million euros of revenues per year. The revenue per square meter is strong because all of our 3,000 products are on display. So our clients discover new products because they are visible. This is important for us to develop products. We have a staff of 10 people in Rungis, including around seven sale representatives. It's a cash and carry, there's no price written.
Is there room for Italian products in the fine French restaurant market?
All French chefs always have Italian meals on their menu such as risotto, burrata, or mozzarella. They cook with olive oil and buy some Italian wine. We are training some salespeople to work with these clients and we are creating a specific portfolio targeted to these chefs who have very special requests. We have also developed the truffle department. The bestselling Italian products in French restaurants are burrata cheese, which has grown 30%, pizza flour, which is recording an incredible 12-13% growth, as well as fresh pasta.
You also have another retail distribution channel. Tell us about it.
Since our goal is to grow by 5-10% every year, we must find new channels. A few years ago, our predecessors developed the proximity channel, or local family owned stores. We have an agreement according to which we manage directly the shelves with our Italian products. They don't make orders. Merchandisers visit every week a group of stores. We work with our partners to develop products that are exclusive for these channels. We have just opened 200 more stores in Southern France. We want to add more products so we are looking for smaller packages.
Is the online channel an opportunity for Italian products?
The online channel is a new opportunity. We are partners of Vente Privée. In 12 hours we sell 25,000 bottles of Prosecco. This is the future. Every week they propose something Italian. We create sales on special themes and we want now to develop regional products. They can also sell fresh products now.
What is your revenue strategy looking forward?
We are proud to have up to 3,500 Ho.Re.Ca. customers. We aim to generate 80 million euros of revenues by the end 2020.We are at around 65 million euros now and we target to reach 70 million by the end of the year. We are growing step by step. We are in the online channel with Vente Privée and Amazon. The third pillar is proximity, which can grow to 20 million euros of revenues in 10 years as we reach more stores in other cities like Bordeaux, Toulouse, Lille.
© All rights reserved