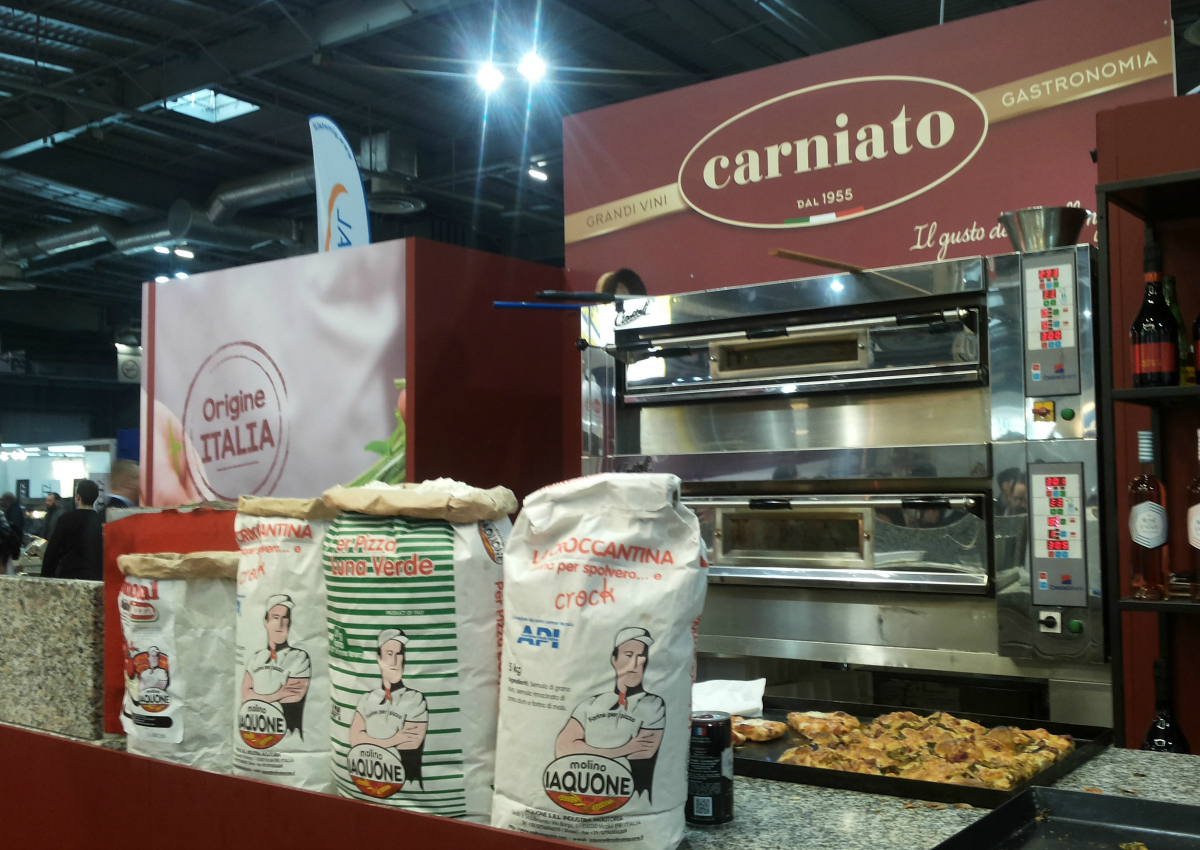 Pizza Pino is certainly the first name that springs to mind when thinking about Italian catering chains in France. Since 1968, the iconic restaurant boasts a prime location on the Champs Elysées in Paris which hosted millions of customers over 50 years of lunches and dinners, becoming the flagship store of this restaurant chain. The company is managed by Andre Sfez and Lucien Urano. They own five sales outlets in the French capital, they set up new restaurants in Casablanca, Dubai, as well as in Lyon, Montpellier, and Toulouse. Pizza Pino is not alone. For the last 10 years, France has witnessed a boom in the opening of new Italian restaurant chains. Pizza Pino is certainly part of the Italian cuisine history in France, and a longtime business partner, states Pierpaolo Colucci, Carniato European purchasing and marketing director, a GIV group company. But in recent years many other restaurant chains settled in France thanks to a strong interest in Italian food. As usual, tourism is the key thriving factor. A holiday in Italy is the trigger. Once back in France, the longing for the Italian restaurant's atmosphere and flavors remain in their memory.
Best restaurants chains in France 
Which are the most dynamic and relevant restaurant chains at the moment? Ristorante Del Arte', owned by Le Duff Group, is definitely worth a mention. The Group is a top player in the French catering industry. They have focused strongly on Italian food and have set up a growing network of restaurants, and we are looking into establishing a strong business partnership with them. Del Arte already owns more than 150 restaurants in France and is planning on 10-15 openings a year. Fuxia is also an Italian restaurant chain which in recent years has witnessed a substantial growth. Nathalie Davis and Dino Taieb founded it approximately ten years ago. Fuchsia's outlets have a neat layout, focus on excellent customer service, and have simple and authentic menus offering quality products at an affordable price. Colucci carries on saying We also work with La Scala, Baila Pizza, Pizza Daddy, Vesuvio Pizza, Mamma Roma and the Bretrand group, which is a significant player in the French catering industry despite not managing an Italian restaurant chain: the group markets various Italian traditional specialties. Also the business relations that we have with hospitality multinational companies such as Elior, Accor and Sodexo are certainly worth a mention.
Rungis, Carniato's flagship store
Rungis Cash & Carry is south of Paris, very close to Orly airport, and Carniato's strong point, The 1,600-square meter cash and carry is our golden ticket – said Colucci. We invite our customers to taste our products, to test and confirm on the spot the quality we strive to achieve. I firmly believe that a visit to our store has often a higher success rate than hours at the negotiation table".
© All rights reserved