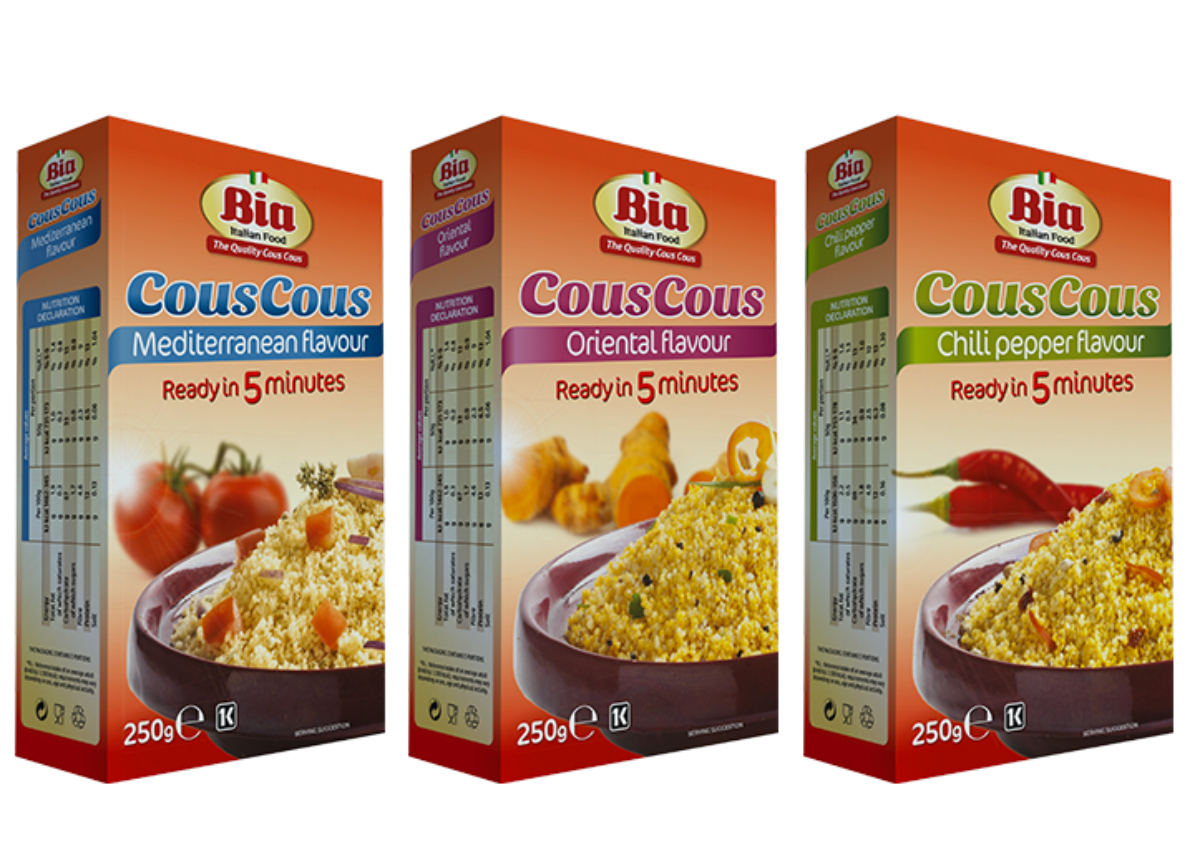 For more than 10 years, BIA has been producing high quality couscous in all its forms and entirely manufactured in Italy. Thanks to advanced technological systems, BIA combines the progress and the consequent production performance with the history of a product that comes from the simplicity of tradition and processing of semolina. Couscous, organic or conventional, in its wide range of types, is a perfect choice both for those who want to follow a healthy diet and for those who have specific needs, thanks to the company's gluten free line and protein line. BIA is currently present in 50 countries worldwide, and it has as its primary objective the care of the product, of the consumer and of the environment. These are exactly the main features of the BIA couscous: water saving, energy saving, time saving (prepared out of the kitchen, just in 5 minutes). The latest novelty of the Bia CousCous Home is the Wellness line, that is born to combine goodness with specific food requirements.
Here comes the new wellness line
This Italian company turned the couscous product into a process, becoming able to produce couscous from different raw materials. In this way, the company has developed the Wellness line: BIA CousCous from red lentils and chickpeas- high in vegetable proteins and fiber – BIA CousCous from buckwheat – fiber source – and BIA CousCous from whole wheat semolina with red lentils – high in fiber and protein source. The first two references are organic and gluten free and the third is available both organic and conventional. These products complete and expand the gluten free range, which includes BIA CousCous from corn and rice, just corn or just rice.
© All rights reserved