Gruppo MangiarsanoGerminal relies on two precious sources of experience: Germinal Italia, with its natural and macrobiotic food business know-how, and Il Mangiarsano, which focuses on the research of organic and healthy baked food products. In 2016, the company turned over more than 37 million euro, thus consolidating its leading position in the European market for organic, healthy and functional baked products increasing its success even in non-EU markets. The investments made over the years, which focused on implementing advanced production systems, and research in the field of allergens, resulted in the creation of a state-of-the-art plant, featuring three production lines, and the development of more than 700 recipes, including gluten-free, those dedicated to food allergies (no milk, no eggs, without yeast, etc.), and designed for specific eating habits such as vegan products.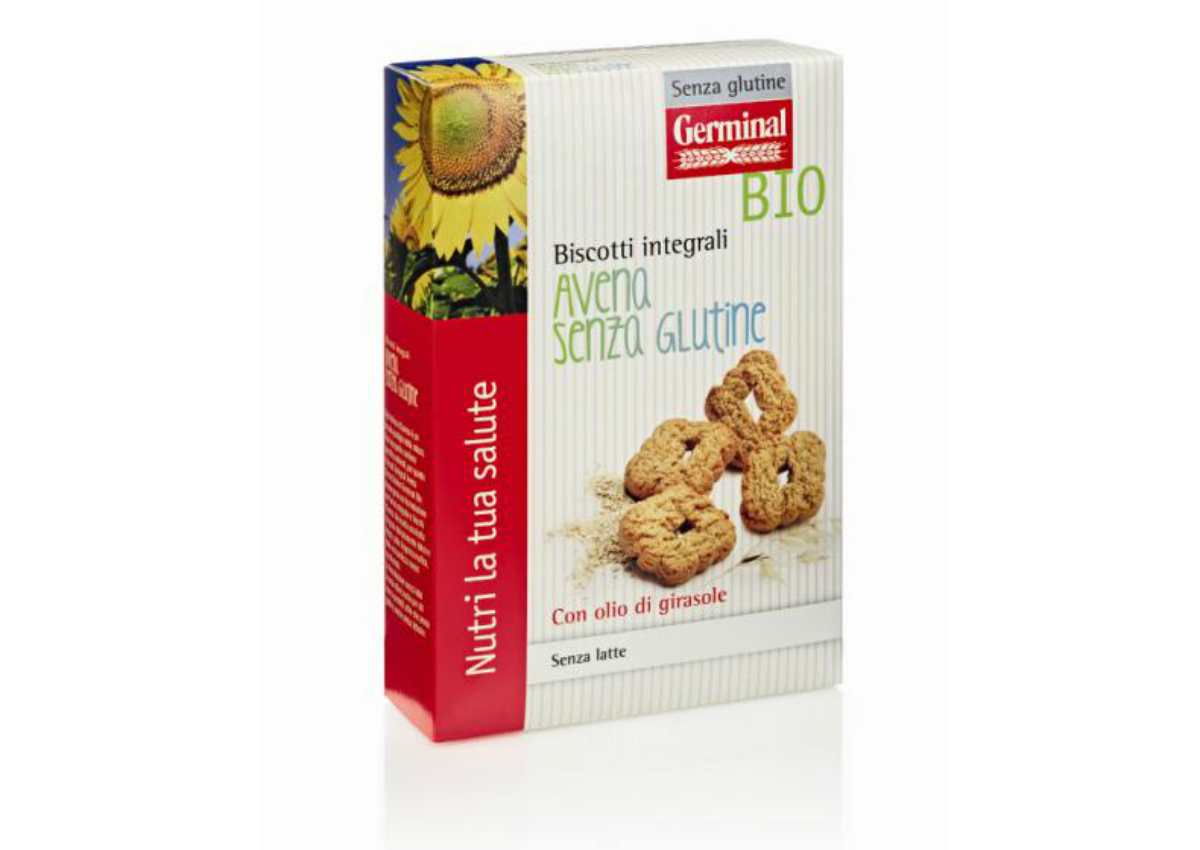 The market
Consumers pay much attention to their health and wellness. They are investing more than ever in healthy products that meet their needs. More and more people are consciously changing their habits towards different diets such as vegan. According to data from Nielsen, the positive trend of organic food in supermarkets and in specialized channels is already in its tenth year. On average, 3% of people's expenditures is on organic food, while no less than 4.5 million households (18% of the total population) regularly consume organic products. Moreover, the demand of gluten-free products is on the up as more and more people are celiac (about 200,000 registered) or intolerant to certain foods.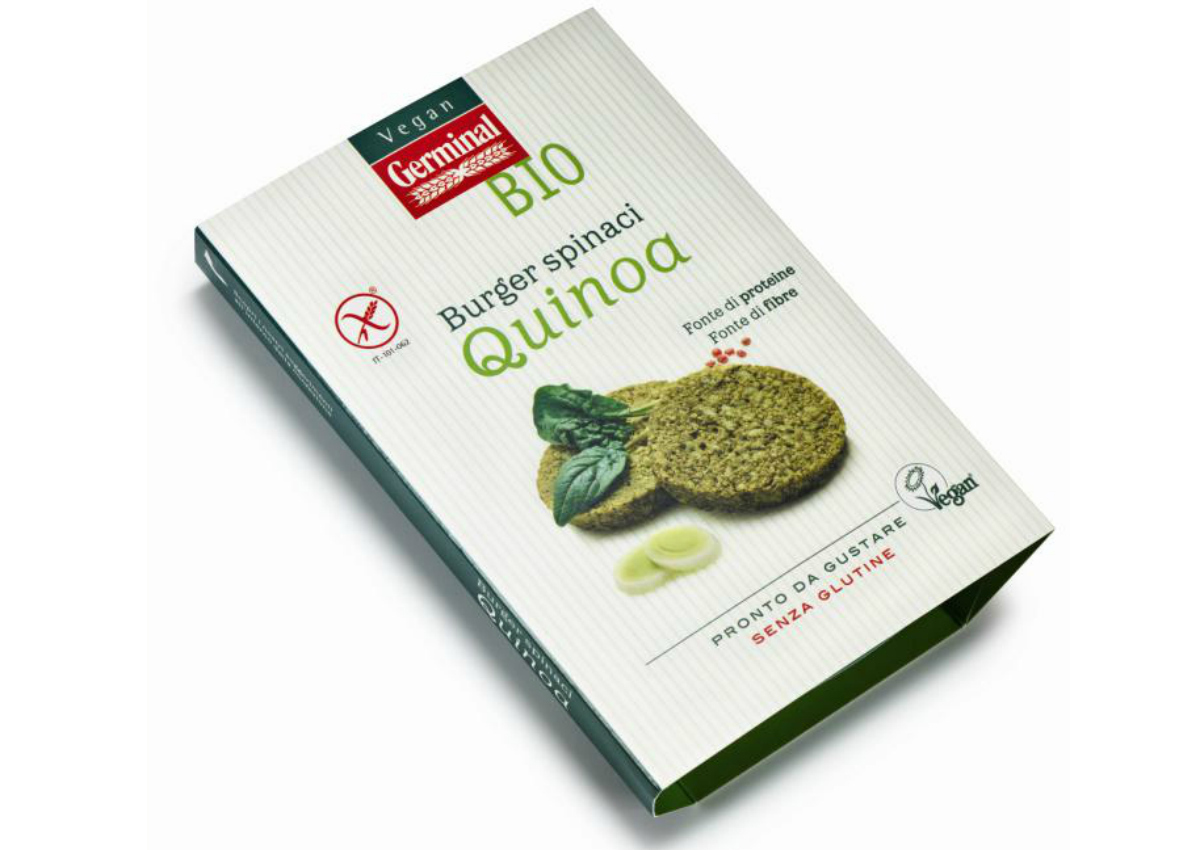 Nourish your own health
"Nourish your health" is the company's claim that can be found as its motto on all of its products. Making food is, for the company from  Veneto, an important responsibility towards consumers. It constantly strives to find innovative products that meet the needs of an ever changing market. Consumers pay much attention to their health and wellness, and they are investing more than ever in healthy products that meet their needs. The health of consumers depends both on their diet and the environment in which they live. Gruppo MangiarsanoGerminal is committed to being an example of sustainability.
New products presented at TuttoFood 2017
Gluten-free pasta: Six new products with unique flavors, available in different formats. The gluten-free taste within a full pasta range that stands out thanks to the fine and intense flavors of its ingredients: lentils, chickpeas, peas, brown rice, white and yellow corn. a careful selection of raw materials for delicious and tasty gluten-free pasta dishes.
Protein pasta: all the properties of chickpeas and lentils in a tasty, gluten-free product, for a simple and delicious dish. This is a gluten-free pasta that offers an exceptional protein content, an ideal option for those who want to reduce their intake of carbohydrates and increase proteins.
Gluten-free Germinal Bio crackers and mini crackers: perhaps the biggest novelty, with their intense and refined flavors, the distinct scent of grains, and an unbelievable crispness.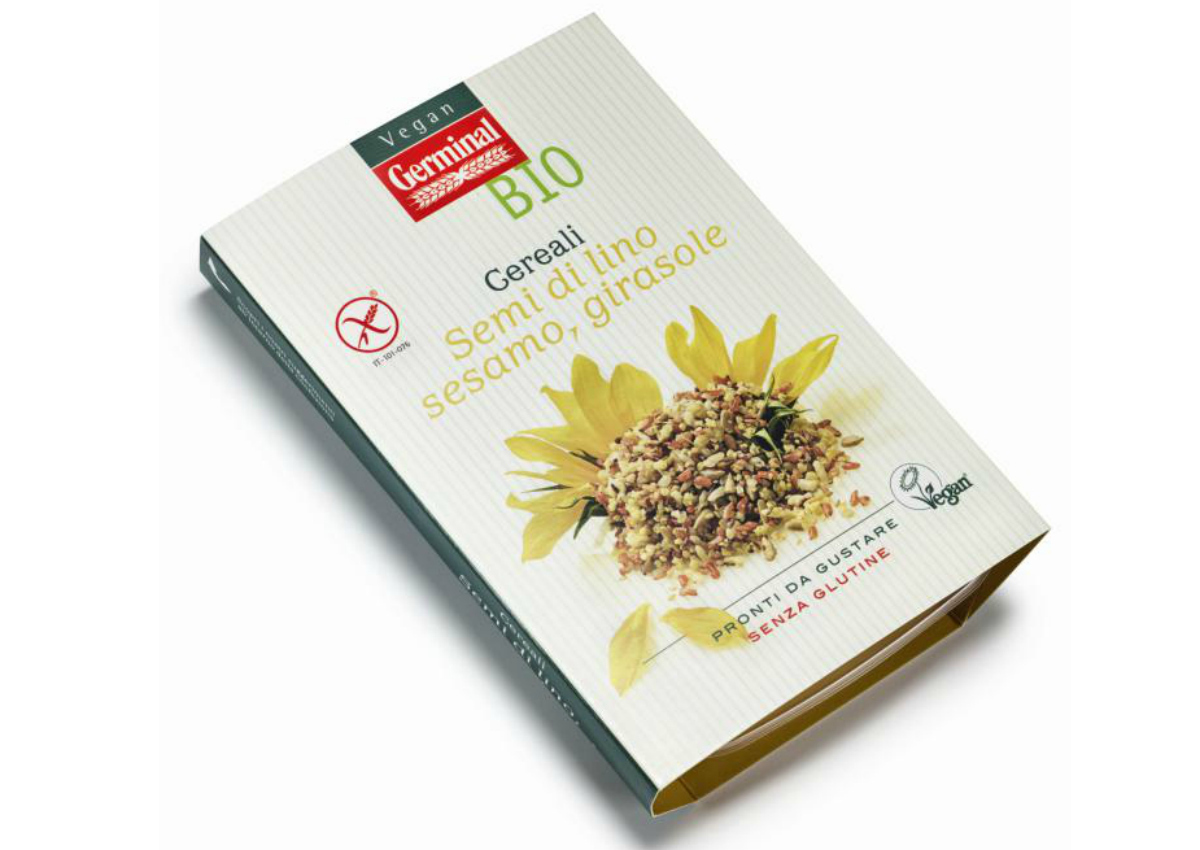 New features
The Gruppo MangiarsanoGerminal has focused on organic food for 40 years. Investment in R&D has allowed to achieve a very extensive product range, which spans from breakfast items to fresh products, launched in 2016 by Germinal Bio. Among the latest Germinal Bio items are the gluten-free oat products, which includes Tortino avena (oat cake), Biscotto alla nocciola (hazelnut cookie), Biscotto Integrale (whole-wheat cookie), Biscotto e Tortino Cacao (cocoa cake and cookie). Tasty gluten free products, which have been granted permission by the Ministry of Health, are certified organic items that are made without any animal derivatives. The real novelties of 2016 are the ready-made meals made without ingredients of animal origins. They come from organic farms and their aim is to meet the needs of those consumers who wish to change their dietary habits in a conscious manner, yet without giving up a nutritious and tasty diet. A careful search for raw materials has led to the creation of gluten-free products (ticked ear of wheat). An authentic taste that is enhanced by fine and creative recipes: meatballs made with Jerusalem artichokes and sorghum, burgers made with black beans and chickpeas, meatballs made with peas, carrots, and amaranth, burgers made with eggplant and millet, burgers made with quinoa and spinach; salads with grains, such as a salad with linseed, sesame, and sunflower seeds, as well as a salad made with buckwheat, spinach, and almonds. other recipes include tomato sauce with peppers and zucchini, sauce with tofu and vegetables, velvety carrots with amaranth seeds, and a vegetable soup with quinoa. A new line of soups and pureed soups has been recently launched, completing the company's range.
© All rights reserved