Dalter Alimentari was founded in 1978 on the initiative of some Emilian businessmen who worked in the packaging sector and for Parmigiano Reggiano. With an annual turnover of 41.7 million euro, the company spearheads the packaging sector of grated and freshly cut cheeses in the food service channel and in the food industry. Today, the company supplies 40 countries worldwide and reaches 60% of its turnover abroad. Dalter Alimentari is an irreplaceable partner in the food industry regarding the packaging of grated and portioned cheeses. The Italian company has partnerships with enterprises operating in various segments thanks to a broad and diversified product portfolio, ranging from filled pasta to low-range products. One of the most dynamic segments is the one represented by the meat and cold cuts industries, specializing in pre-sliced carpaccio and cold cuts in trays.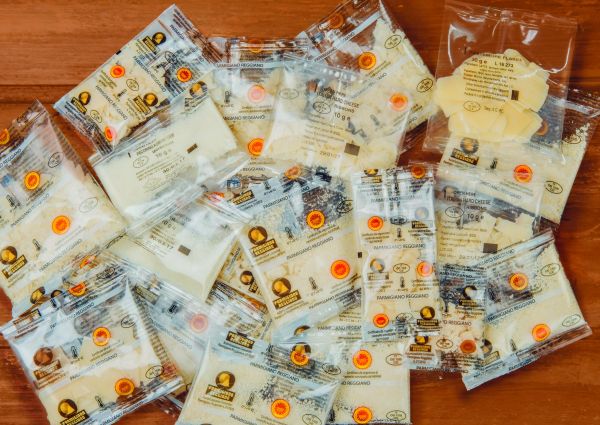 Who is Rigamonti?
Rigamonti is the world leader in the production of Bresaola and also a member of the Consorzio Tutela Bresaola della Valtellina IGP. With more than a century in the business under its belt, a production area of over 55,000 square meters in the province of Sondrio, a total of nearly 200 employees, about 10,000 Bresaolas produced per day, and a turnover of 108 million euro in 2016, Rigamonti ranks first among the industry specialists. As part of the Brazilian group JBS (the world leader in meat production) since 2010, Rigamonti shows a strong presence in all distribution channels and exports to 22 countries around the world including Switzerland, France, England, Belgium, Germany, Spain, and the UAE.
Rigamonti's requirements
With the evolution of consumer habits in mind, Rigamonti started to develop a product with high service content for foreign retailers in 2014. It targeted the strong appeal of traditional Italian food destined for "consumption on the go" that was ideal for modern and dynamic consumers with little time to devote to cooking. In other words, consumers who were inclined to opt for ready made meals, yet attentive to quality and sensitive to the issue of food waste. It was against this background that Dalter Alimentari's and Rigamonti's collaboration flourished. Their partnership led to the creation of the Menù Bresaola, targeting the Swiss, German, and French retail shelves.
The solution tagged Dalter Alimentari
Dalter Alimentari proposes its single dose cheese sachets to Rigamonti, which are ideal to be blended as ingredients into the meat and cold cut packages ready for consumption. In addition to being practical to use and opposed to food waste, these single dose sachets represent a state-of-the-art profile concerning food hygiene and safety. Once packaged, the cheese is no longer touched until its consumption. The Valtellinaean company can choose between a very broad, diverse offer in terms of weight range, dimensions, cheese type, and cuts. The first aspect to consider is related to weight and size. Dalter Alimentari has begun to develop a single-dose sachet size in accordance with Rigamonti's package sizes. They follow a series of tests, allowing them to identify the optimal solution. Dalter Alimentari offers Rigamonti different options also with regard to cheese types. The sachets are available with PDO cheeses, such as Parmigiano Reggiano and Pecorino Romano, and hard cheeses, made with cow's milk, like Doronico and PastAmore. The gastronomically most appropriate combination with Bresaola is the one with the king of cheeses, as one endeavours to give the product a strong Italian touch. The final result is thus a Carpaccio of Bresaola with flakes of Parmigiano Reggiano, as well as drops of balsamic vinegar of Modena IGP. This simple and quick-to-prepare cold dish can be served both as a starter and second dish.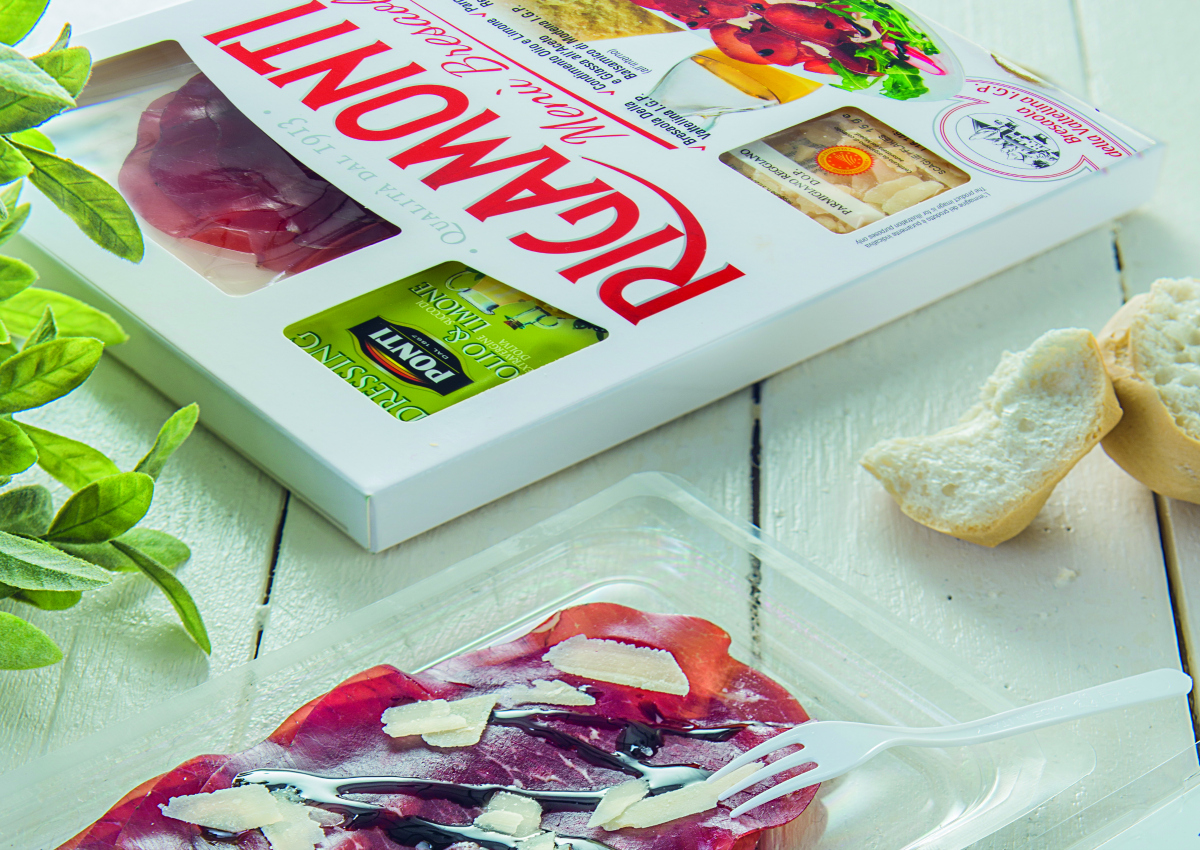 Giving the floor to Rigamonti
Alessandro Valerio, Director of Research & Development at Rigamonti, explains: Dalter Alimentari's counselling contribution to the development of Menù Bresaola was crucial. As a matter of fact, this company is a valuable partner rather than just a supplier for us, both for seeking tailor-made solutions according to our needs, and for their forty year experience in the field of cheeses. These two features make Dalter a precious ally for all industries operating in the field of meat and cold cuts.
© All rights reserved