New wholewheat organic products and a mini pack line are the main 2017 innovations of Italian pasta factory Delverde for its 50 years. The company from Fara San Martino (Abruzzo) thus continues the efforts at research, particularly in healthy food and innovation.
INNOVATION – Delverde's history has always been characterized by constant innovations, particularly in the last ten years. We have been forerunner in wholewheat and organic lines, as well as with the more recent launch of our Wellness line. Moreover, we were the first pasta factory to get the vegan certification said Luca Ruffini, Delverde's CEO Managing Director.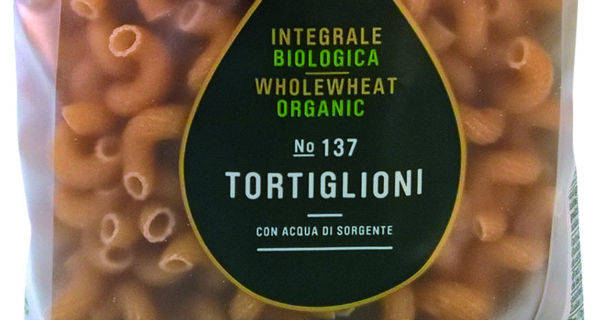 WHOLE GRAIN AND ORGANIC – Among Delverde's flagship products we can find the new "Linea Integrale Bio" (wholewheat and organic line) made with wheat middlings grown to the organic farming's highest standards. The production starts with a high level raw material, dried at low temperature. This process is essential to facilitating the durum wheat's perfect superficial fermentation and also to maintain the nutritional and organoleptic properties of the raw material. This year, the organic line got up to 13 different pasta sizes. From this month onwards, five new sizes will be available on the shelves – farfalle, elicoidali, pennette lunghe rigate, tortiglioni and spaghettone quadrato – which shall be added to eight already available sizes (penne rigate, caserecce, fusilli, mezzi rigatoni, spaghetti, linguine, fettuccine and tagliatelle "a nido") thus forming a very complete gamma. The new products shall be launched at the same time in Italy and abroad. Delverde distributes pasta in 50 countries, and 60% of its total turnover comes from abroad. The company's attention to healthy food is very clearly in evidence if we add to this the four organic wholewheat meal pasta sizes (spaghetti, penne, ondine, tagliatelle) and four more Wellness line products enriched with chickpeas special flours and lineseeds.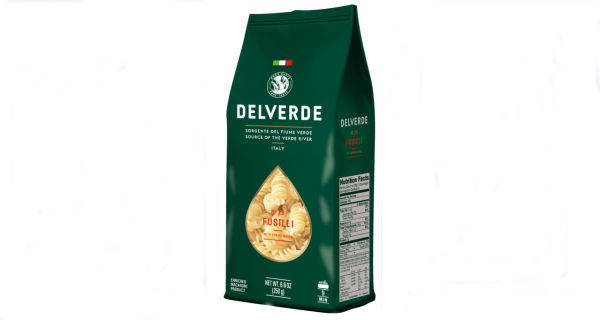 MINI PACK GAMMA – Every Delverde product line will be also available within the new 250 grams mini pack gamma. Wholewheat meal pasta sizes (farfalle, rigatoni, fusilli, penne zita rigate, mezzi rigatoni) shall be the first products of this kind on the shelves, together with spaghetti "a nido" launched last year and whole grain organic pasta (penne rigate and mezzi rigatoni). Later on, it will come to the launch of two Wellness sizes mini pack (chickpeas flour and lineseeds) and organic penne rigate. This new line meets the need for a good assortment without waste of space, which is typical of smaller families says Delverde's Brand Manager Alessia de Angelis.
© All rights reserved