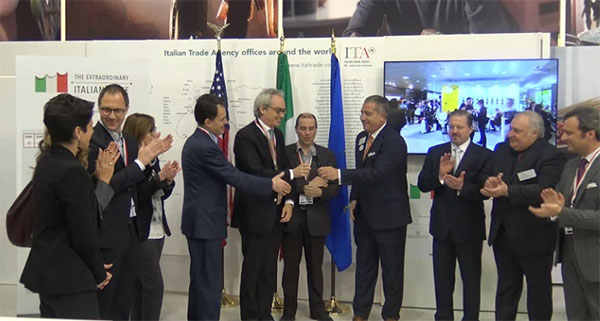 As sales of innovative quality food keep growing at a healthy pace, the Specialty Food Association looks at new ways to strengthen its partnership with Italy, SFA President Phil Kafarakis told in an exclusive interview with ItalianFood.net.
Speaking at the Italian Pavilion during the Winter Fancy Food Show in San Francisco, Kafarakis outlined the priorities of his new presidency, which focus on more networking with buyers, education and love for food.
Watch the video interview.
© All rights reserved