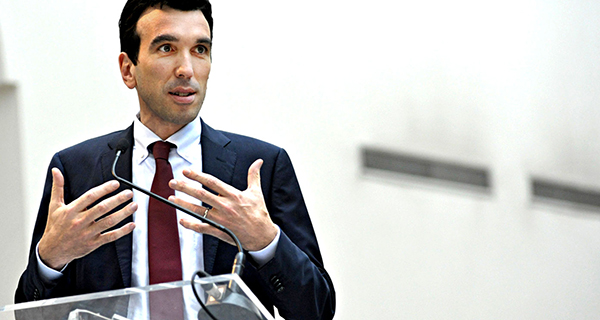 Internet is one of the battlefields where Made in Italy trademarks need protection. That's why the Italian Agricultural Politics Ministry has decided to renew the two-year agreement with Icqrf (Central Inspectorate for the protection of quality and fraud repression), Aicig (Italian Association of IGT consortium), Federdoc (National Confederation of volunteer consortium for the protection of RDO Italian wines) and e-commerce champion eBay.
HOW TO PROTECT TRADEMARKS AND CUSTOMERS – The agreement's goal is to strengthen Italian Dop and Igp productions online protection, promotion and enhancement. How? Using the property right verification program VeRO (Verified Rights Owner) and protecting eBay user customers. Thanks to the cooperation between eBay and Icqrf, it's been possible to remove 368 illegal advertisements in the last two years. They were made to recall or assume – whether in Italy or abroad – Italian protected trademarks such as fake Prosecco and Aceto Balsamico di Modena (in Germany); Valpolicella, Barolo, Brunello di Montalcino wine kit, Parmesan (fake Parmigiano-Reggiano) and fake Asiago (in the USA); fake Calabria cold cuts, Bufala Campana Mozzarella, Olio dolce di Rossano Dop and Sicilian Pecorino cheese (in Italy).
AGAINST ITALIAN SOUNDING – "Our battle against Italian sounding – states Italian Agricultural Politics Minister Maurizio Martina – won't stop. We will go on opposing this crime in every way and protecting our food farming excellent products along with honest manufacturers and customers. The agreement's renewal is fit for the purpose. Moreover, the new food area on eBay Italian site shows the increasing attention to this industry branch". Agricultural Politics Ministry is the only Italian institution negotiating agreements with Internet main players. Its goal is to remove fake Dop protected trademarks from virtual shelves.  "We want to extend to our Igp brands – states the Minister – the same kind of protection guaranteed to the most important commercial trademarks. Thus, Italy could become the leading country in this innovative kind of protection. I thank eBay for the renewal of our agreement, whose main goal is to let customers choose consciously and fail-safe".
© All rights reserved