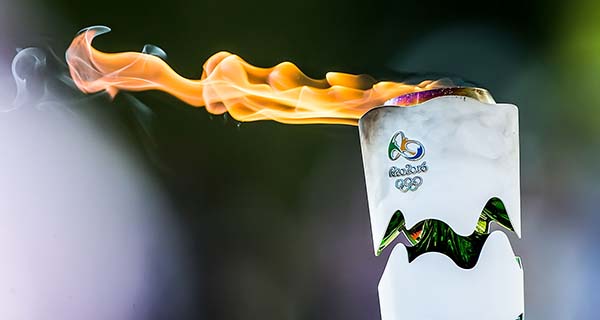 As they say at the Olympics, "It is not the winning but the taking part that counts," and Italian pasta does it in style, winning the first gold medal in the Rio 2016 edition. In fact, 2.7 tonnes of pasta will be served to athletes and professionals. It is enough to make more than 1,000 spaghetti and fusilli dishes per day for three weeks.
FROM THE DIET OF THE MARINE… – To think that only about ten Olympics ago (at least until Munich '72) it was all completely different. Until then, steak was the king. Sports doctors agreed that it was the staple of sports nutrition thanks to its high, complete protein content (see Media Dossier). They used to call it "the diet of the marine", a clear reference to a food culture in which meat is always the staple food. Today, however, science no longer recommends a high-protein, low-carb diet. Moreover, there are countless testimonies of the benefits of a diet of pasta for athletes.
…TO PASTA DIET AS A SOURCE OF PROTEIN – The most recent is the one undersigned by 20 nutrition physicians and scientists, the "Healthy Pasta Meals" Scientific Consensus Statement, which was presented at the World Pasta Day 2015. The paper reads, "Pasta, like other grains, provides carbohydrates and is also a source of protein. For a better physical performance after sports activities, it can be eaten with little or no seasoning at all or with other foods. High protein, low carbohydrate diets are not recommended for people with an active lifestyle."
THE SPORTS STARS THAT SAY "I LOVE PASTA" – Some of the most famous sport celebrities of all time love our national dish. Michael Phelps, the Olympic, medal-winning, record holder, says he eats 1 kg of pasta per day, while the tennis player Serena Williams (vegetarian) has celebrated all four victories at the Rome Internationals with a pasta dish.
Even Usain Bolt's menu features pasta (together with corned beef and tropical fruits), while the great Moroccan distance runner Hicham El Guerrouj claims to love spaghetti and lasagna so much that he could serve as an endorser for Italian pasta. But perhaps the most exciting and unexpected pro pasta and carbohydrate testimonies come from two "myths" of the past: Jesse Owens, the hero of Berlin '36, before the races, would eat only pasta provided to him by a friend from Little Italy. And also Paavo Nurmi, the legendary middle-distance of the twenties who won 12 Olympic medals, followed a vegetarian diet in the days in which the high-protein food model was the most popular.
© All rights reserved