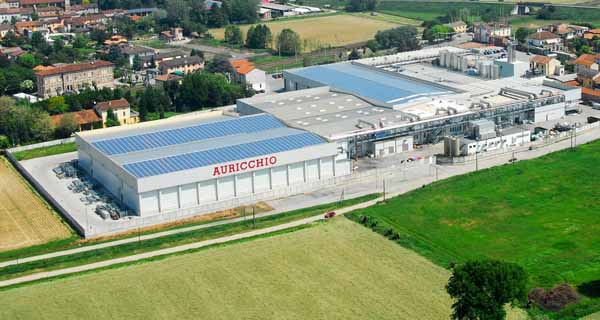 Auricchio on the rise in the Us market landscape. The Group, which is a leader in the production of Provolone since 1877, has acquired the American The Ambriola Company, one of the biggest importers and suppliers of Italian cheeses and Parma ham in the Usa.
The Ambriola Company imports Italian cheese since 1921 and is an exclusive importer of Locatelli brand – with Pecorino Romano and other kinds of sheep's milk cheeses – as the first brand among Italian cheeses exported in the States. It  has also imported and distributed products with brand Auricchio (Provolone cheese, Parmigiano Reggiano cheese, Grana Padano cheese), Giovanni Colombo (gorgonzola cheese, taleggio cheese, mascarpone cheese), F.lli Pinna (pecorino romano cheese) and Luppi (prosciutto di Parma ham) for over 20 years.
The company, headquartered in New Jersey, developed a turnover of $52 million last year, with an increase of over 10% on the previous year:  the appointed ceo of The Ambriola Company Phil Marfuggi is very satisfied of the deal: "As society owned at 100% by Auricchio, The Ambriola Co. will strengthen its reputation as specialized importer of Italian cheeses of high quality level". "The acquisition was a strategic choice for us" – declared Alberto Auricchio, chief executive of Gennaro Auricchio – "in terms of export share, the American market is for us the most important one; in addition more than 50% of Ambriola's sales volumes were already developed by our brands Auricchio, Locatelli and Giovanni Colombo".
"Moreover" – says Mr. Auricchio – "it will be soon possible to expand the Italian products range and other food commodities".
Gennaro Auricchio has currently seven dairy producers among Italy, where a large range of pdo cheeses is produced; from mozzarella to parmigiano reggiano cheese, from taleggio to quartirolo lombardo cheese, from gorgonzola to mascarpone cheese, from pecorino romano to truffle pecorino, together with the 'king' of the production: the Auricchio provolone cheese.
In 2014 the Group has developed a turnover of over € 200 million, with an increase of 2% in Italy and an increase of 8% in the exportations. The provolone Auricchio owns about 50% market share in Italy. In addition to the United States, Auricchio also exports in 50 countries around the world, including North and South America, Australia, Europe, Russia (unfortunately blocked by the embargo), United Arab Emirates and Far East.
© All rights reserved