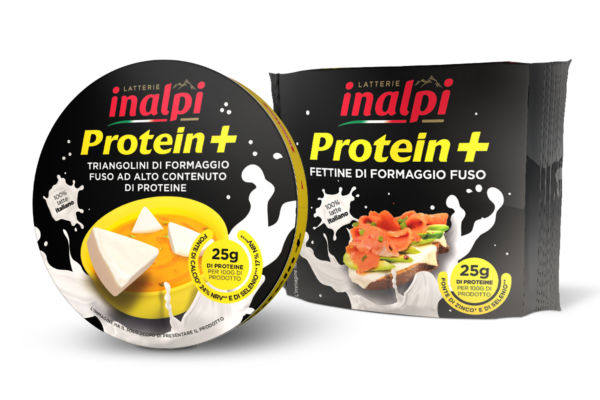 Selenium, contributes to the normal function of the immune system

Sources of calcium for healthy bones

25 gr of protein per 100 gr of product
A unique combination of nutrition and flavour: presenting the new Inalpi Protein+ cheese wedges and slices! Specially formulated with calcium and selenium, these cheese wedges and slices have been created for mature consumers who usually purchase products to supplement their diet with calcium. Each bite of these soft cheese slices offers a concentrated burst of zinc and selenium with a high protein content. With 25 grammes of protein in every 100 grammes, Inalpi Protein+ cheese wedges and slices are the perfect partner for athletes and fitness enthusiasts who want to nourish their body without sacrificing flavour. Made with fully traceable Italian milk, these are the perfect combination of Italian dairy tradition and product innovation.
Experience Inalpi Protein+, a revolutionary mix of nutrition, flavour and well-being!
Packaging
Protein+ cheese wedges and slices are presented in unique packaging with bold black and yellow graphics underscoring the high protein value of these products.