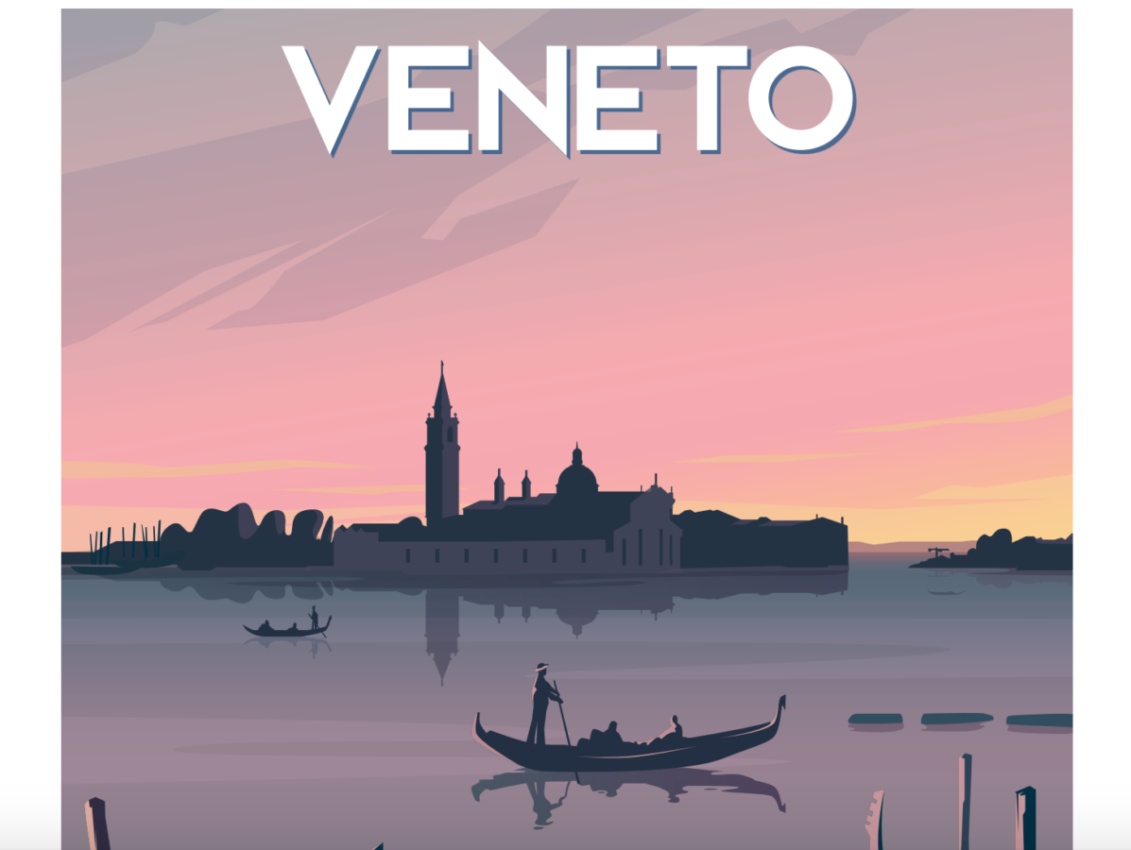 Theatre of different dominations, the Veneto is a region rich in nuances. It is an area with a versatile soul that is also reflected in its eclectic cuisine, which alternates between meat dishes and freshwater and saltwater fish, reflecting the many corners of an area that lies between coastal stretches and lagoon areas, inland areas and mountains. The region includes cities such as Verona, where the Adige River flows; fertile Treviso, not far from the Piave River; romantic Venice with its lagoon; and austere Padua, in the heart of the region, between the Euganean Hills and the Po Valley.
Read here the special Issue Italian Food Journey – VENETO 2023
THE IG SECTOR IS GROWING DOUBLE-DIGIT IN VALUE
Besides wines, Veneto is known for cheese, cold cuts, rice (for instance Vialone Nano), extra virgin olive oil (especially in the Valpolicella area), red radicchio in all its varieties, white asparagus, honey and some special sweet products.
With its 89 Pdo and Pgi products, Veneto ranks at the top of the national league for denomination of origin products, with particular relevance for wine: in fact, the region ranks first in Italy for production in 2022 as well, around 11 thousand hectolitres, 68% of which with denomination of origin, specifically 14 Docg and 29 Doc (Istat data).
Veneto is also the first region in Italy for economic impact of the Geographical Indications (GI) sector with a value of 4,817 million euros in 2021 (+27.7% over 2020). In particular, Treviso (€2,209m) and Verona (€1,410m) are the first two provinces for economic impact not only in the region, but in the whole country, followed with some distance by Vicenza), Padua, and Venice.
WINE LEADING THE PDO ECONOMY
In the region the Pdo economy accounts for 48% of the overall value of the agri-food sector (at the Italian level, the share is 21%), a figure that underlines how the Pdo and Pgi sector represents the primary driver of the entire territorial agri-food system. It is the wine sector, with its 53 sectors, that generates the most significant production value: 4,384 million euros in 2021 (+30.0% compared to 2020), placing Veneto in first place among Italian regions. The denominations with the highest economic ROI are Prosecco Pdo, Conegliano Valdobbiadene – Prosecco Pdo, and Delle Venezie Pdo, also in the top three positions at national level. Amarone della Valpolicella Pdo and Valpolicella Ripasso Pdo come next. With 36 sectors, the food sector generates a production value of 433 million Euro in 2021 (+7.9%), placing the region 4th in Italy in terms of economic value generated.
Among the denominations that contribute most to the economic value in the region are Grana Padano cheese Pdo (ranked second in Italy) and Asiago cheese Pdo.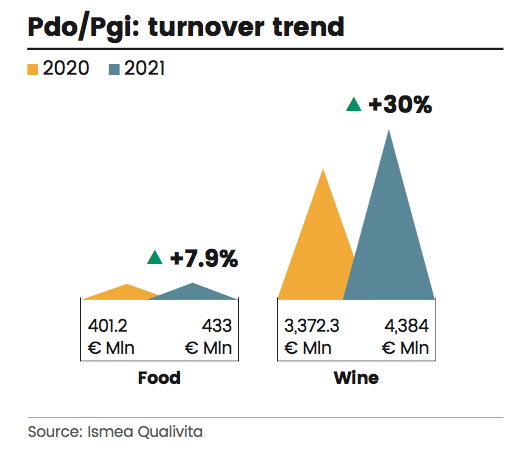 AGRI-FOOD EXPORTS GENERATE € 8.9 BILLION
Intesa Sanpaolo's Studies and Research Department monitors five agri-food districts in the region, two of which are in the wine sector, one in meat and sausages, one in pasta and sweets and one in seafood, and all of them have fully recovered their pre-pandemic export levels.
On international markets, the region's agri-food exports have developed very well since 2008, more than doubling export values from € 3.7 billion to over € 8.9 billion in 2022. Growth did not stop during the pandemic either (+0.3% in 2020; +9.7% in 2021), and accelerated further in 2022 (+13.7% at current values).
The Veneto is, after all, the leading Italian region for wine exports, with over 2.8 billion euros in 2022 (35% of the Italian total). After a setback in 2020 (-2.9% compared to 2019), growth resumed vigorously in 2021 (+11.1%) and 2022 (+13.4%). The Veronese wine district recorded a growth in exports of 7.1% in 2021 and 6.7% in 2022, while Prosecco di Conegliano-Valdobbiadene, after suffering in 2020 due to the pandemic-induced limitations (-3.8%), recovered in 2021 with a trend growth of 15.5%, which continued in 2022 with +25.3%.
Germany is the first destination country for Veneto's agri-food exports, with almost € 1.7 billion in 2022, followed by the United States (€ 878 million) and France (€ 694 million).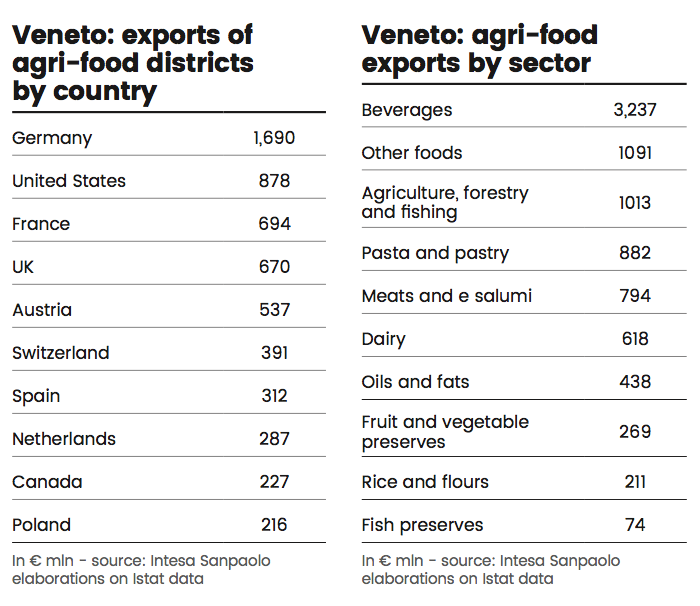 © All rights reserved