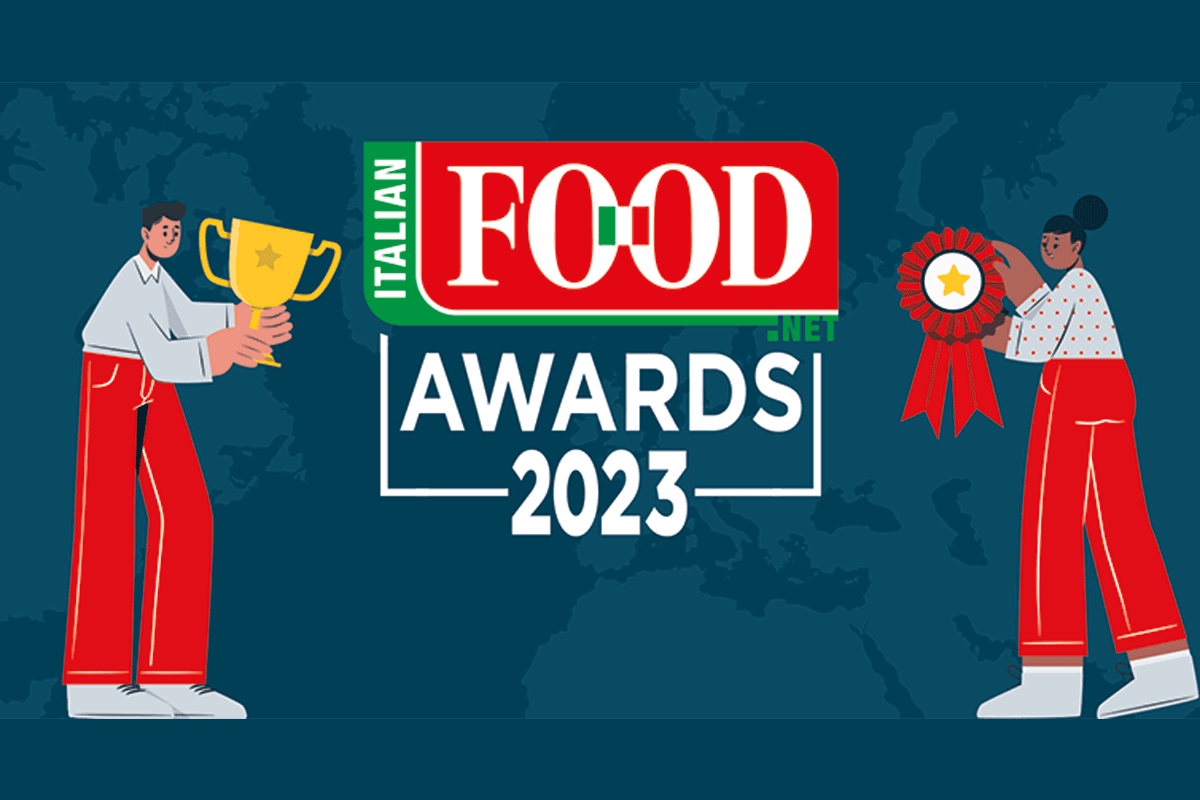 Italianfood.net, the international project of the Food Publishing Group, is back in the game at Anuga to present the Italian Food Awards 2023. The awarding ceremony, now in its 9th edition, will take place on October 8th at 5pm in Cologne at the Kristallsaal during the trade show.
AWARDS & CATEGORIES
About 42 Italian companies in the f&b sector have nominated 53 hero product lines selected among their latest innovations. The products are divided into 9 categories: Bakery & Dry Mixes, Deli, Frozen, Oil & Condiments, Pasta & Ready Meals, Plant Based, Preserves & Sauces, Snacks & Aperitivo, Sweets & Confectionery.
SELECTION CRITERIA
All candidate hero product lines have been evaluated through a two-step process.
1. Jury of Experts' vote: Sales performance based on the analysis of the European retail market data provided by NIQ. Their judges have determined the 60% of the ranking.
2. Corporate Performance: based on analysis of the main European countries provided by NIQ which has accounted for 40% on the final evaluation ranking.
THE JURY MEMBERS OF THE ITALIAN FOOD AWARDS 2023
1 Ainhoa Oyarbide Mendieta
Brand & Communication Director Eroski
2 Adrian Boswell
Fresh Food Buyer Own Bought & Concessions Selfridges
3 Dariusz Jerzy Kisiel
Manager and Board member of BH Brand RetailPoland
4 Elena Cavallo
General Manager MADE IT
5 Gianluca Casini
President of the Association of Italian Chefs in Germany
6 Jean Sébastien Blum
Director Global Sourcing Metro AG
7 Jimmi Brøndum
Business Unit Manager Zelected Foods
8 Konstantin Lebens
CEO Genuport
9 Lunel Florent
Food&Beverages Director Big Mamma
10 Markus Krick
Director Business Development & Strategy Importhaus Wilms
11 Oliver Kramny
Senior Head of Food & Business Development The KaDeWE Group
12 Régis Fraudin
Category Director Grocery and Bread & Pastries Carrefour France
13 Stefan Höllen
Vice President Supply Chain L'Osteria
© All rights reserved