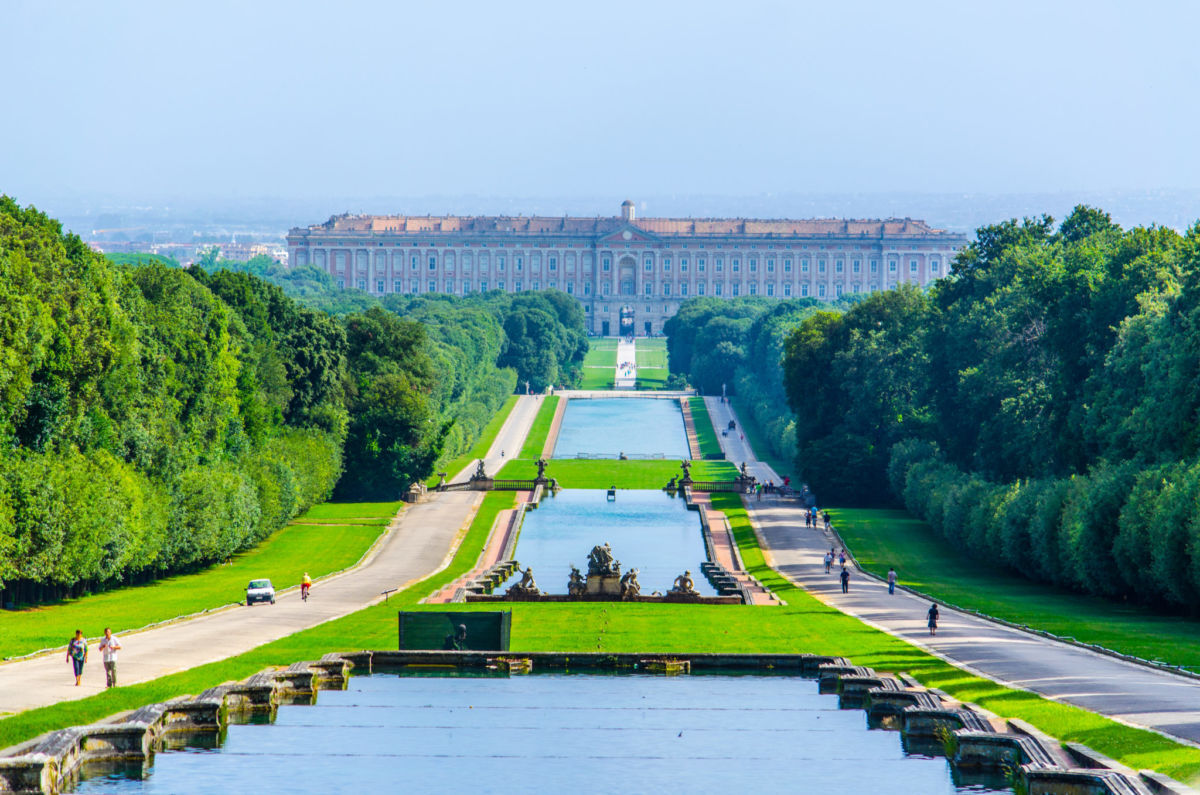 Over the past year, the number of Pdo/Pgi products in Campania has risen from 56 to 59, and the region now ranks 9th in Italy in terms of number of products with designations or geographical indications. Recent additions to the basket of Campania's excellences that have gained European recognition are the Castagna di Roccamonfina Pgi, the Bracigliano cherry Pgi and Olio Campania Pgi.
PDO ECONOMY: TURNOVER IS WORTH 820 MILLION EUROS
The most recent Ismea Qualivita data, show that the Pdo and Pgi products sector generated an economic impact of 820 million euros in 2021 (+5.7% compared to 2020), a figure that makes Campania the 8th region in Italy by value, the 3rd for the food sector and the 1st in the South with Caserta (298 million euros) and Naples (270 million euros) at the top of the provinces' rankings.
The food sector, which grew from 26 to 29 certified products in the past year, generated a production value of 722 million euros in 2021 (+6.5%) The denominations that contribute most to the region's economic value are Mozzarella di Bufala Campana Pdo and Pasta di Gragnano Pgi, followed by Pomodoro S. Marzano dell'Agro Sarnese-Nocerino Pdo. The wine sector stays flat, with 29 entries, with a production value of 98 million euros in 2021 (+0.7%). Benevento Pgi, Falanghina del Sannio Pdo, Sannio Pdo and Greco di Tufo Pdo.
CAMPANIA EXPORTS EXCEED 5.2 BILLION EUROS
In international markets, Campania's agri-food exports have more than doubled since 2008, from 2.2 billion euros to 5.2 in 2022. Not even the pandemic slowed growth by posting +11.7% in 2020, a positive trend that reached +26% in 2022. Intesa Sanpaolo's Research and Studies Department surveys 6 agribusiness districts in the region specializing in the preserves, pasta and pastries, dairy and coffee supply chains. All districts have been resilient during the crisis and show higher export values in 2022 than pre-crisis.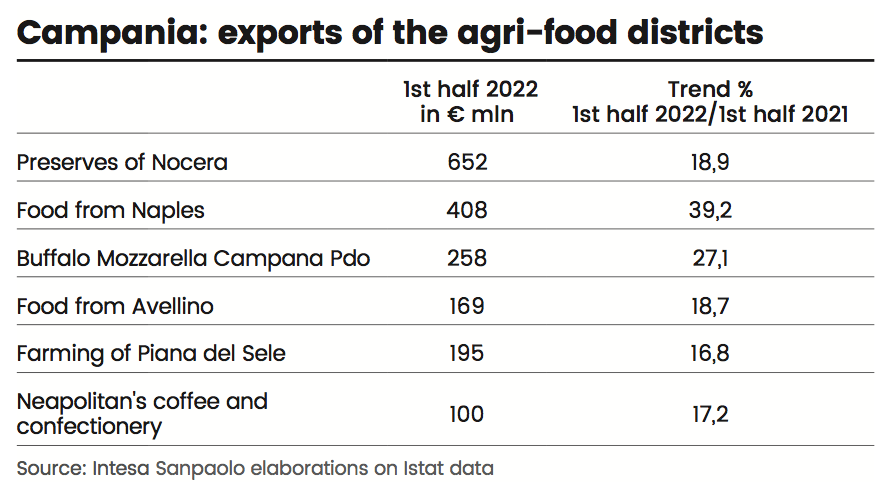 Tomorrow's evolution will see further innovations to build the supply chain of the future: a less costly, more efficient, more connected, and more environmentally friendly supply chain.
Massimiliano Cattozzi, Head of Intesa Sanpaolo's Agribusiness Department, remarks, "Italian farms need more investment in innovation, sustainability and digitalization, as well as greater access to credit. At the same time, thanks to Intesa Sanpaolo's Supply Chain Development Program, being part of a supply chain means having a a easier way to access to credit. In the field of sustainability, Intesa Sanpaolo provides customized financial solutions to support virtuous behavior. Specifically, the Agribusiness Department has provided S-Loans of more than 200 million euros in 2022 and more than 29 million in 2023, financing designed to support green investments such as, for example, reducing water consumption, switching to organic farming models, adopting and maintaining Agriculture 4.0 solution".
© All rights reserved