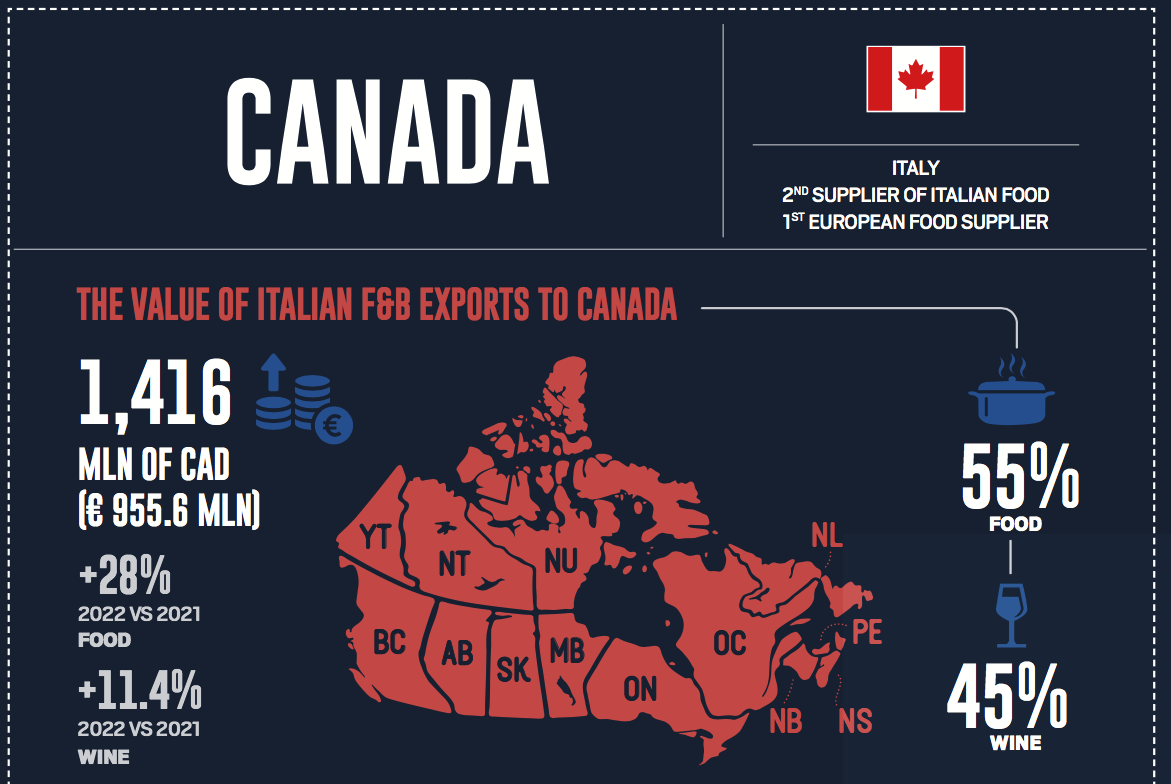 Although high inflation hurts market conditions, Italian food imports to Canada stay strong. As for food products, excluding alcoholic beverages, in 2022 Italy recorded a 22.8% increase in the export value compared to an overall growth of 15.3% worldwide.
As a result, Italy ranks 2nd among top food suppliers, behind the United States, but ahead of China and it is the first European country ahead of France, our main competitor, which ranks 4th.
ITALIAN FOOD: THE MOST WANTED IN CANADA
Generally speaking, some categories are standing out in terms of growth. Italy is the top cheese supplier to Canada, with $139 million CAD turnover, ahead of the United States with a 24.6% market share, up 19% from 2021. Italy mainly exports aged cheeses to Canada, while soft cheese supply remains limited to Gorgonzola, Mozzarella di Bufala, Burrata and Taleggio.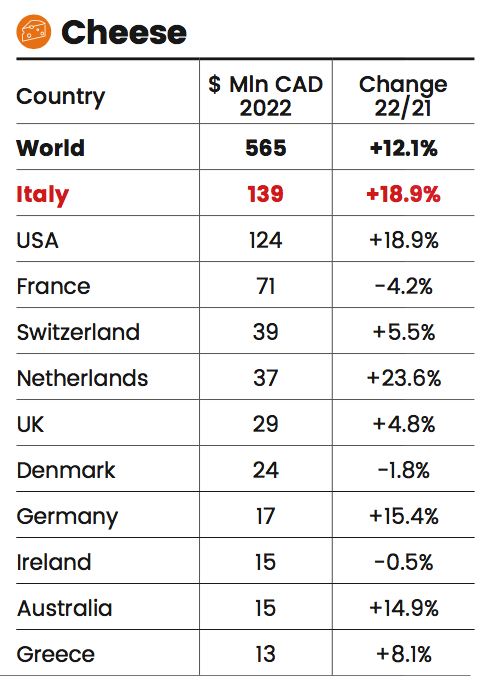 Among the best-selling products are sauces (especially tomato-based ones), which earned 28 million CAD in 2022 with a 15.7% increase over 2021, placing Italy second globally, behind only the United States. Exports of Italian charcuterie to Canada are also growing: in 2022 it was +23.9% compared to 2021 and +35.7 % compared to 2020. This is undoubtedly a positive trend, considering the competition from big producers and exporters such as the United States, Australia, Germany and Brazil. Italian coffee exports also post double-digit growth ( 10.2%) today Italy is the seventh largest supplier, after the U.S. and some Central and South American countries and Switzerland.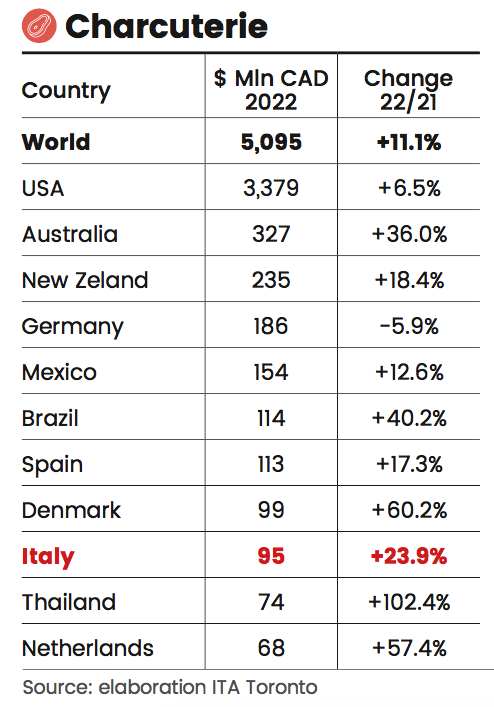 Probably the most surprising result among agri-food categories is pasta and olive oil. Pastas (a group that also includes pre cooked or stuffed pastas), in fact, they reversed the negative figures recorded in (-10.4%). Italy ranks third with $103 million CAD up 28.4% , behind the United States (41 million) and China (114 million). The performance of Italian olive oil is even better despite growing competition from Spain, Tunisia, and Greece, in 2022 Italy regained the world's leading position as an exporter of olive oil to Canada with a 35.2% market share and $126 million CAD of exported product, for a 37.4% increase over 2021, surpassing Spain (105 million) and Tunisia (86 million), which also showed an increase in their exports.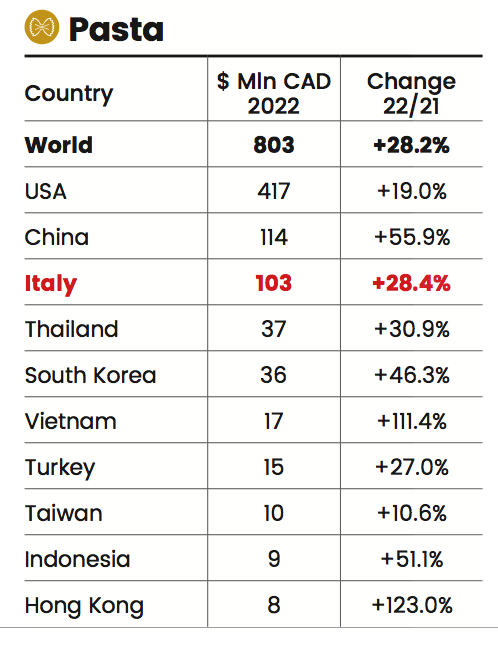 © All rights reserved