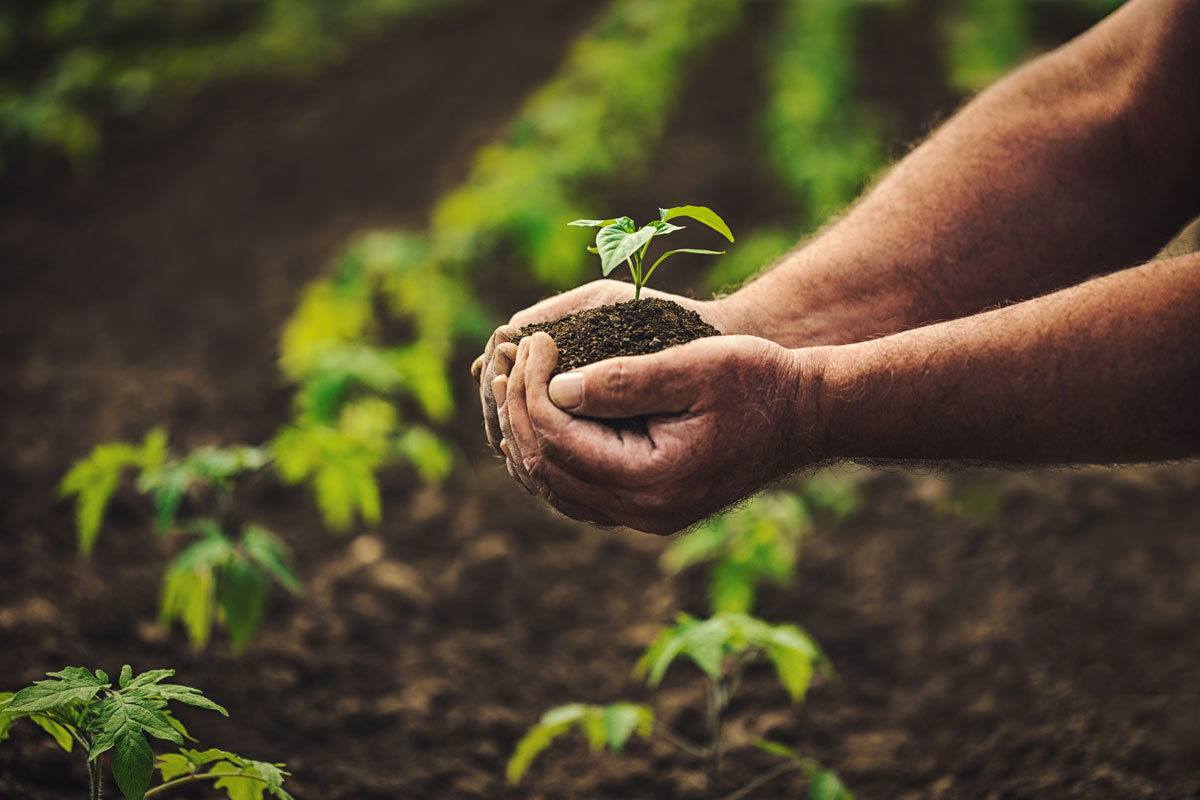 The goal of the European Farm to Fork project, which is a clear choice to boost the organic production system, is to make European food products a global standard in sustainability. In this scenario, Italy is confirmed as the driving country.
Over the past 15 years, the Italian organic sector has grown nationally and internationally at a high rate, gaining more and more space in agribusiness policies, among consumers and in the business strategies of the processing industry.
In the past five years alone, organic areas and farms in Italy have grown by 40% and domestic consumption by about 70%. At the end of 2021, Italy had almost 2.2 million hectares of land dedicated to organic farming (+4.4% compared to 2020) with a share that reached 17%, compared to the average standing still at 9%. Italy is a country of producers, processors and exporters (+16%), first in the world tied with the United States.
Discover more on our latest Issue. Deep dive: "Into the green world"
In 2022, organic food sales exceeded 5 billion euros. Accounting for 3.5% of global organic retail sales (Nomisma data for the Sana Observatory).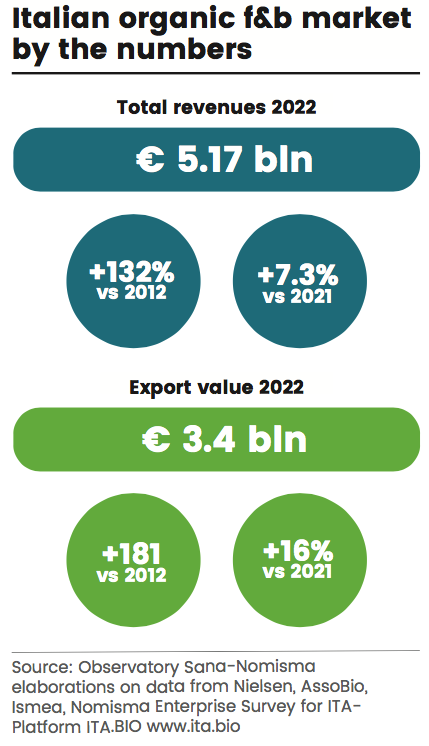 ITALY IS EUROPE'S LARGEST EXPORTER
Italy's exports of organic food and beverages in 2022 increased 16% over 2021, reaching a total of 3. billion euros and confirming Italy as the country with the highest export value in Europe.
It accounts for 6% of total Italian agribusiness exports; the role of wine is relevant, accounting for 8% of total Italian wine exports.
The most exported products are undoubtedly wine, fresh fruits and vegetables, canned vegetables, followed by cheese, meat and cold cuts, pasta and beverages.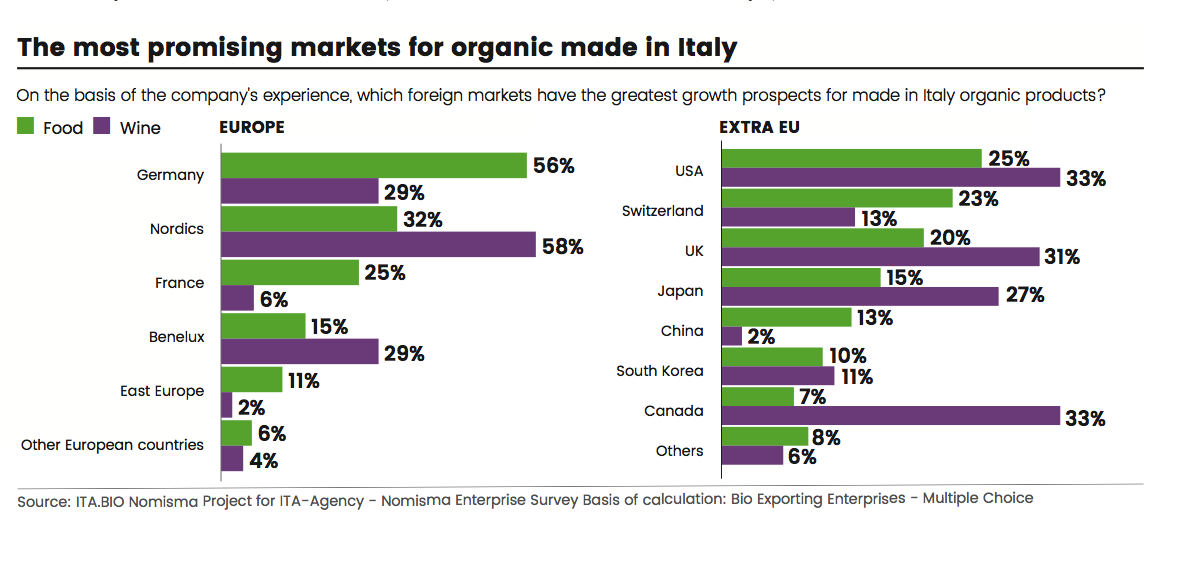 © All rights reserved