Three new spreadable creams and a new line of dark chocolate pralines with black cherry hearts are the new products with which Fabbri, the historic Bologna-based company of the iconic blue and white black cherry jars, is entering two new segments of the confectionery market.
With its three new products in pistachio, cocoa and coconut, and cocoa and salted caramel flavors, Fabbri makes its entry into the world of spreadable creams. In 2021, this market generated a turnover of 340 million euros in Italy alone (source: IRI). As the result of the efforts of a dedicated research and development team, the three new spreadable creams arrive in retail outlets on the back of research that has underscored their extremely high approval ratings.
Fabbri's spreads boast unique and unprecedented flavor intensities thanks to the mix of classic and trendy flavors:
Pistachio, whose entire production process, including the delicate roasting stage, is controlled by the company;
The modern cocoa-salted caramel pairing plays with different textures, from the softness of cream to the crunchy texture of caramel crystals;
The exotic cocoa-coconut, where the mouthwatering roundness of cocoa is enhanced with the softness of coconut flakes.
BOMBON
Fabbri tradition, represented by the unmistakable Amarena cherry, combines with dark chocolate to create BomBon, the unique praline that inaugurates the new "Cuor di Amarena Fabbri" line. BomBon is white, thanks to the fine sugar shell that encloses a layer of dark chocolate and a Fabbri black cherry.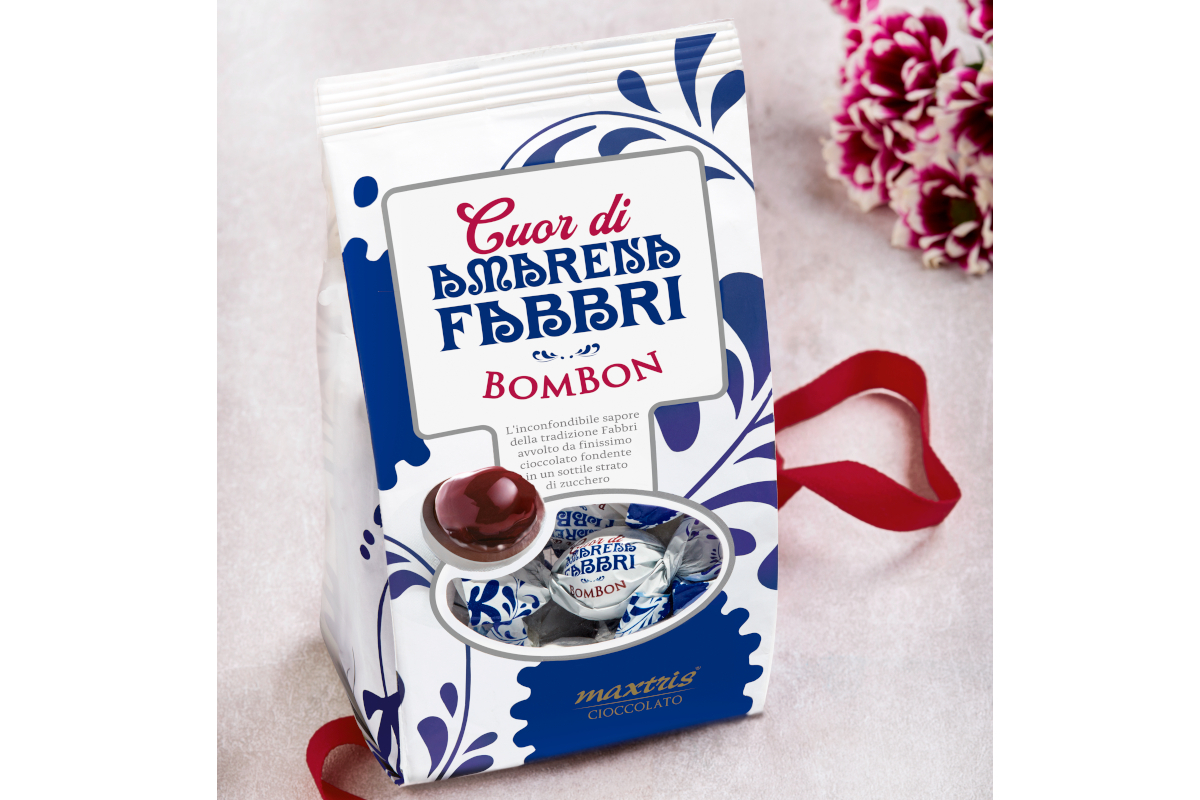 The result of a collaboration with Maxtris, a Neapolitan chocolate company with a long family tradition, BomBon marks Fabbri's entry into the praline market segment, where it is distinguished by its curated packaging highlighted by the brand's signature impactful graphics and colors.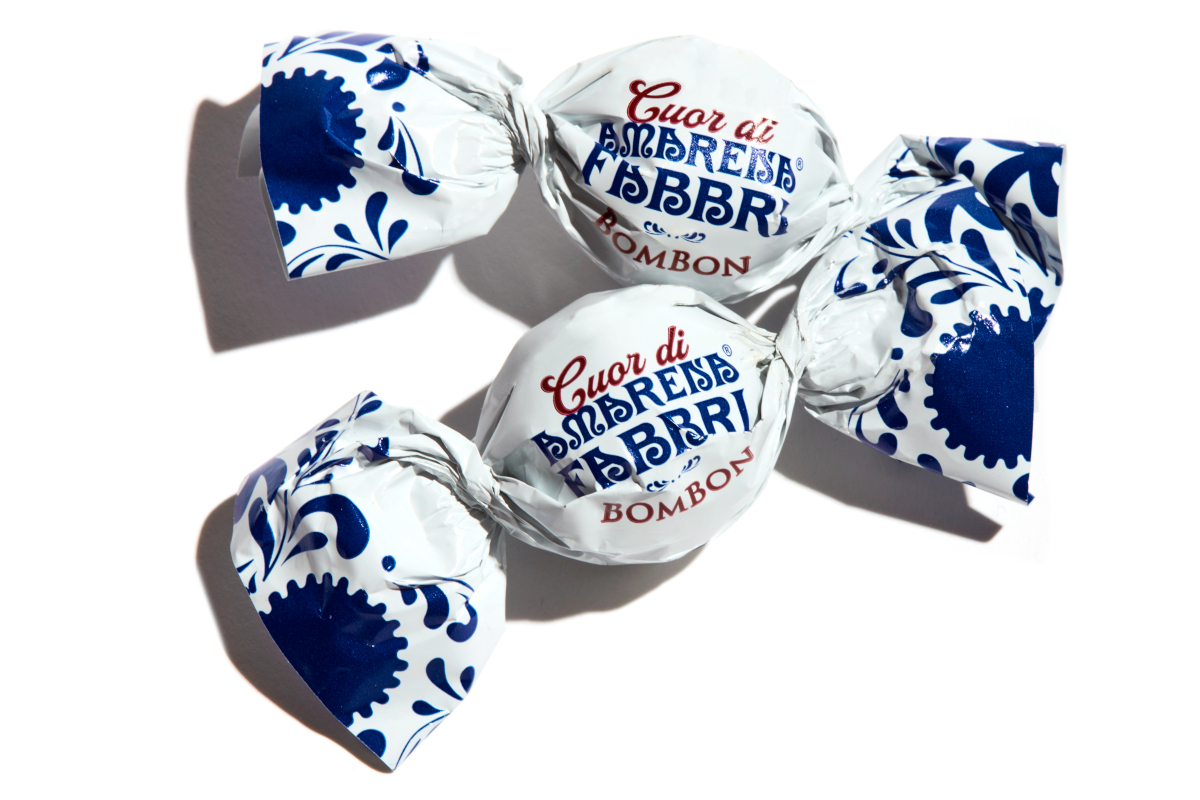 © All rights reserved