The biggest challenge for the sweet bakery and confectionery industry is finding the right balance between indulgence and health. Consumers are looking for healthier versions, but without compromising taste. Italy can be protagonist in this category on the international markets.
Italian exports stood out in the first 8 months of last year (January- September 2021): more than € 2 billions (+18% vs 2020) for sweet bakery and more than € 1.4 billions for chocolate and cocoa based product (+13.2% vs 2020).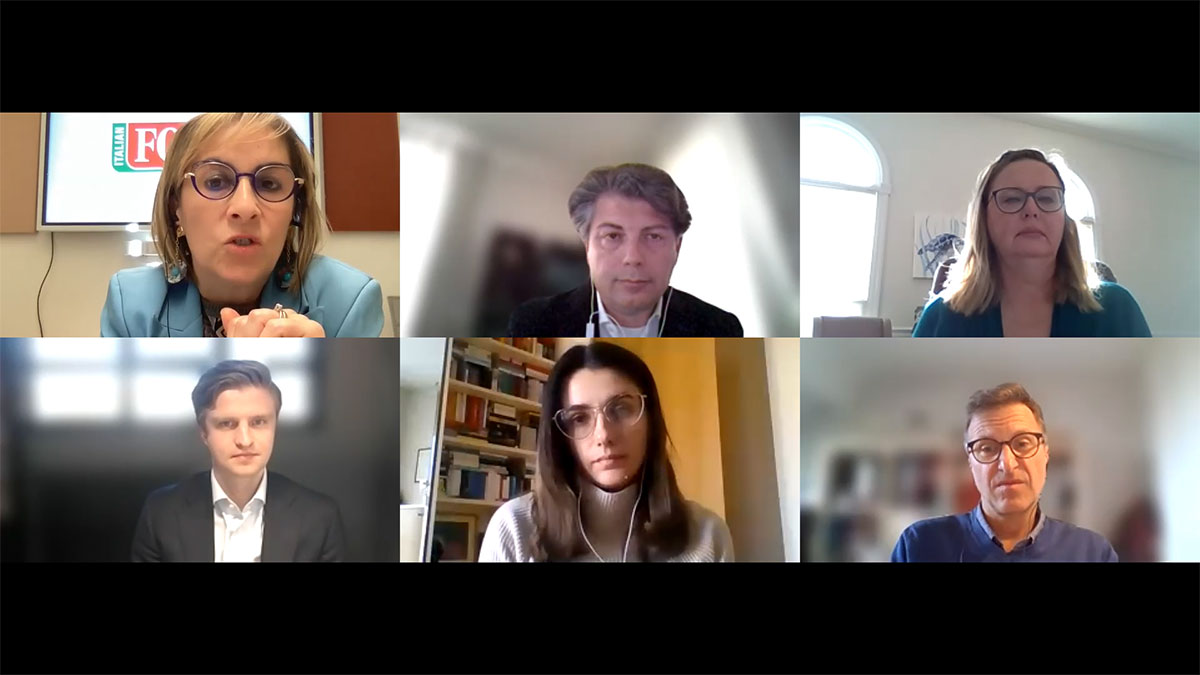 NIELSEN IQ, FOCUS ON THE EUROPEAN CONSUMERS
As Mara Corrada, Senior Analyst at NielsenIQ explained, "the sector is undergoing transformation and shows different trends in different countries". For example, for the French it is more about body shape, provenance, and portion size whereas the Spanish focus more on avoiding or managing health issues. In the UK, choices are more related to price and convenience, while nutrition is not a real priority. For the Germans, 'good for my health' must be related to 'good for the planet' too. Finally, Italian consumers give more importance to nutritional value.
In Italy the free-from products sales grew +0.6% in 2021 (source: 2021 NielsenIQ), and the rich-in products +3.2 per cent.
Discover more about Italian Sweet & Confectionery products on our platform
SCHNUCK MARKETS: THE EMERGING TRENDS IN THE US
Janell Schleeper, Bakery Category Manager at Schnuck Markets provided an overview about market and consumer trends in the bakery retail scene, underlining two central issues at work. On the one hand, there is the problem of inflation driven by raw materials, packaging, transportation etc. facing the bakery sector and on the other the main emerging trends in the US. "A central role will be played by e-commerce: 35% of decorated cakes order are placed through website or mobile apps. E-commerce means less in-store shoppers, making impulse purchases hard to grab. But we must not forget well-being: 8 out of 10 customers are health conscious and the most relevant claims are 'real', 'all natural' and 'no artificial ingredients'. Indulging sweet products that are in great demand too. Just think that more than 50% of our customers eat desserts: growth mainly concerns small items. Finally, seasonal flavors should not be underestimated. At the moment the most popular are pumpkin berry lemon and mocha," Schleeper said. Indulging bakery is trending ahead of pre-pandemic levels while demand for grab 'n go single-size smaller bakery, is at an all time high.
THE COMPANY CASE OF LAGO GROUP
Francesco De Marco, Chief Commercial Office at Lago Group – one of the most relevant Italian sweet bakery manufacturers with a huge presence and expertise on international markets – introduced the company's development goals and the latest product innovation. "In the biscuit category, more time at home has triggered demand for sharing & indulgent treats. Increasingly discerning consumers are seeking innovative flavour combinations as premium segmentation has accelerated (chocolate, filled), fuelled by the trending indulgent treats. As for the wafer market, sugar-free products are not yet mainstream," De Marco said.
So, the key challenge for the global industry is to offer tasty, healthy sweet products. Premium indulgent products and sugar-free all appear to be promising segments too.
In fact, the products on which Lago Group is focusing most are "Plaisir and Sugar free wafers. Plaisir was made for those who love to enjoy new flavours and consider food a sensory experience. It offers a moment of pleasure and relaxation, especially after lunch and dinner. We often feel we need a 'treat' to lift our spirits, but we still want to consider our health so we have chosen smaller portions. Sugar-free wafers offer an organoleptic performance similar to traditional sugar-free wafer, without sacrificing indulgence. The sugar intake is less than 0,5 g per 100 g (over 80% less than products without added sugar): this is a product for those who have to observe low glycemic diets or who intend to reduce the excessive daily intake of sugar".
The Italian confectionery company reached a turnover of € 68 million in 2021, and can currently boast a 90 tons daily production capacity in its 5 production lines (plus 11 of wafers). The company's headquarters are located in Galliera Veneta (Padua). The products are present in 89 countries, and a 25.3% share of total production is private label (plus 10% co-manufacturing).
Discover more about Lago Group on our platform
GERMANY AND FRANCE, TOP DESTINATION MARKETS
Konstantin Lebens, Head of Field Force & Online Sales Genuport Trade GmbH, the German Independent distributor of over 50 international food brands including Vicenzi, Ghiott, Amica Chips, Ponti, Valsoia, Scotti, and Rigoni di Asiago – focused his speech on the importance of being innovative for any imported brands: "We are constantly looking for new fine food brands. Nowadays German retailers are mostly interested in organic products, while consumers are looking for products they can identify with, i.e. conscious consumption. This is also true in the confectionery sector".
Laurent Villart, Managing Director Oh Gourmand, the French distributor of chocolate, confectionery and grocery products, targeting gourmet shops, department stores, retailers, specialty shops, and more – is also in search of premium products in the sweet bakery and confectionery sector, underling the role of"strategic tool such as in-store corners and promo in the retails chains partner of the company. Italian products can find space everywhere in France. We deal with various kinds of distributors: department stores, Garden centers, Disney, Sodexo, Petroleum companies (ENI, Autogrill, Areas, etc.). And in the modern retail, Monoprix, Casino, Costco, Cora Intermarché, and Carrefour".
Click here to view the webinar
© All rights reserved