In 2021, the whole bakery category registered good performances on international markets. In particular the savory segment shows an export growth of 11.6% in value from January to August 2021 (source: Nomisma – Agrifood Monitor based on Istat data). The result comes from good performances of all segments of savory bakery, especially traditional ones: leavened bread (+ 13.9%), not leavened bread (+52.7%) and zero sugar biscuits (+47.6%). Also, rusks, toast and similar products are growing but with smaller increases in value (+4.6%). The analysis is affected by the fact that the largest export item (other savory bakery products, +9.9%) is a heterogeneous aggregate and not a single product category.
Savory bakery exports by category (mio €)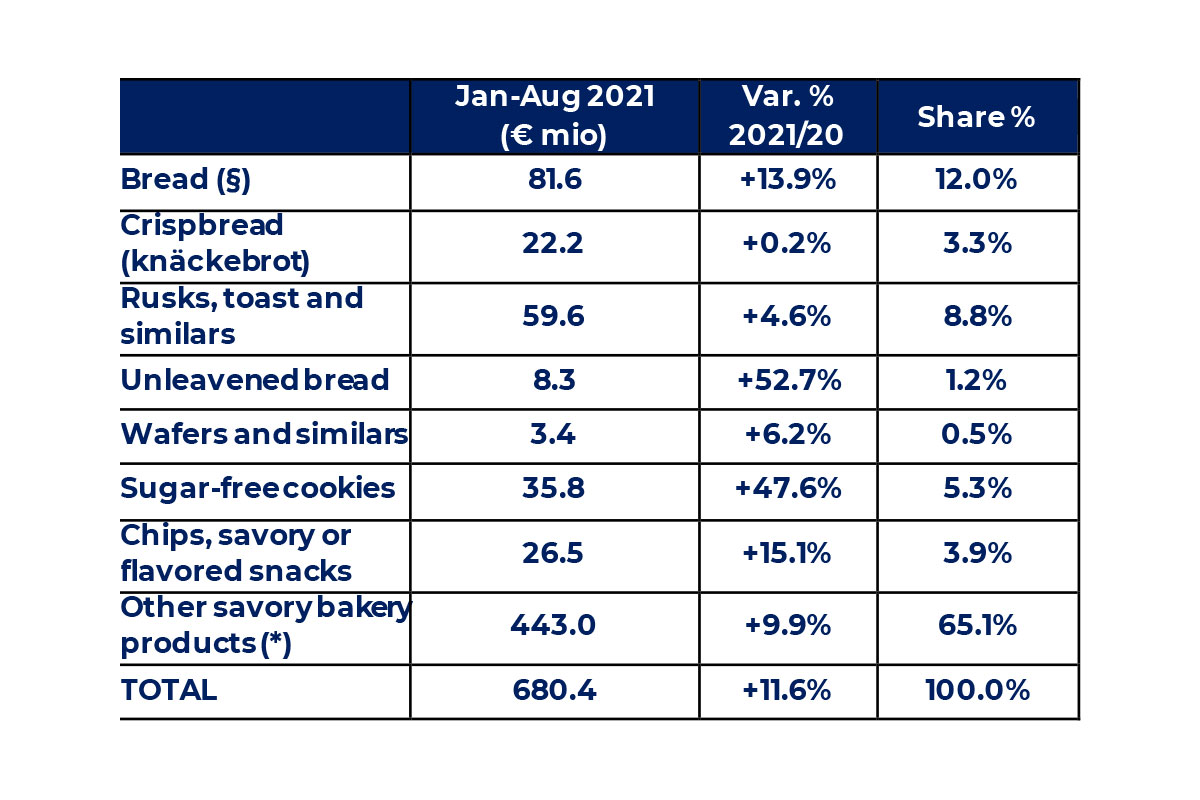 This is a positive sign for the category players, which testifies to the appreciation of foreign consumers, who seem to increasingly value the quality of Italian products, both artisan and industrial, starting from the selection of the raw material.
Click here to discover the authentic Italian bakery & snacks products on Italianfood.net platform
DESTINATION COUNTRIES
In the first eight months of 2021, Italy exported savory bakery products to more than 100 countries. In particular, however, the analysis conducted on two potential close substitutes of fresh bread such as rusks and toasted bread showed that Italian exports had a contrasting trend. Foreign sales of rusks fell by 2% to 6.7 million euros. The variation recorded is due to the strong retreat of two traditional outlet markets for Italian production such as France (-51.3%) and Germany (-9.3%). Spain (-6.1%) and the United Kingdom (-2.5%) also registered a slowdown. On the other hand, non-EU markets, especially those in Asia, registered growth. Exports to South Korea grew by 73.5% and those to the United States by 50 per cent. The good performance recorded outside the EU was not, however, sufficient to prevent the decline in sales, but only to reduce their intensity.
Exports of toast and similar products by country (mio €)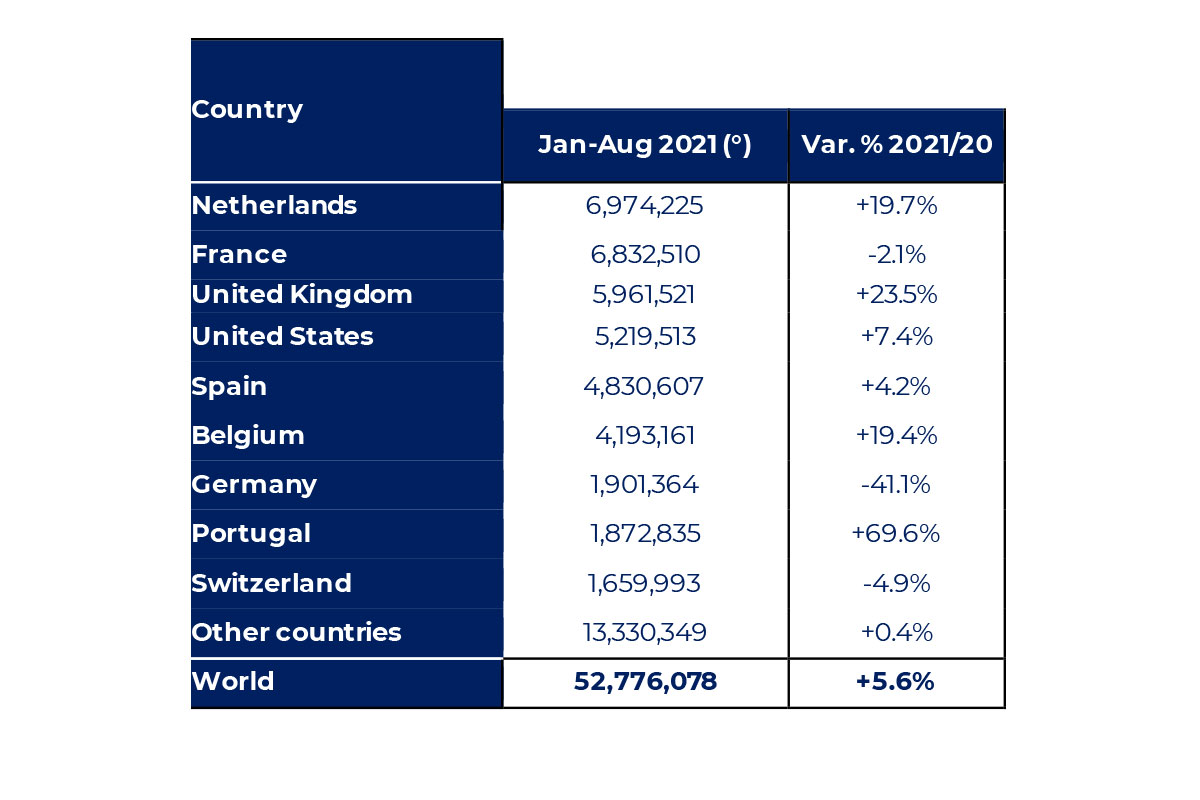 Exports of toasted bakery products, on the other hand, rose by 5.6 per cent. The product was mainly directed towards non-EU countries. First and foremost, the United Kingdom (+23.5%) and the United States (+7.4%), but product destined for Belgium (+19.4%) and the Netherlands (+19.7%) was also probably re-exported to third countries. Non-EU destinations are therefore becoming increasingly important for the export of roasted products.
Read the last Isseu of Italianfood.net magazine and discover more about the Savory Bakery category with a focus on Bread and piadina
© All rights reserved