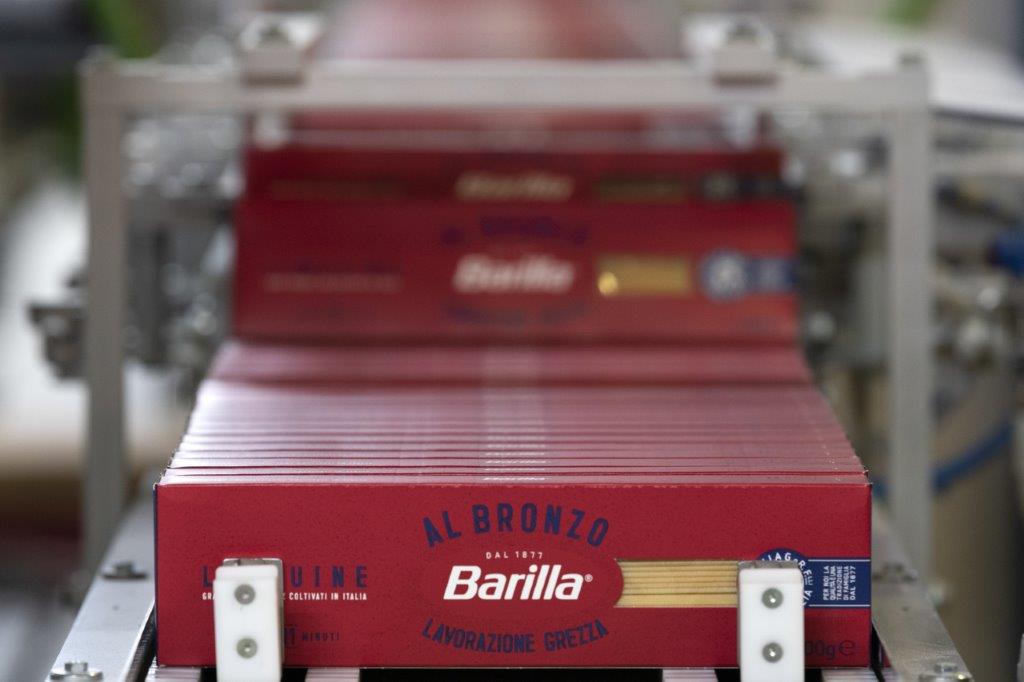 With a multimedia event on Zoom platform titled "A Love for Reinvention", Barilla has presented big news for the 2022. A year that opens with celebrations for the 145th anniversary of the company "which has gone through wars, pandemics and restarts without ever stopping, always interpreting the spirit of times and knowing how evolve consistently", remarked Group CMO Gianluca Di Tondo at the opening.
Many and important news are coming summarized in 4 essential marks:
1. NEW INTERNATIONAL POSITIONING
"The new positioning– has underlined Di Tondo – is condensed in the claim 'Barilla, a loving gesture', that will be bring around the world translated in local languages, and will confirm its role as Ambassador of Italian pasta and cuisine".
2. NEW LOGO

As anticipated last week, the new logo marks the abandonment of egg metaphor, focusing on the red oval, proposed in a more intense, dark and "passionate" tone, accompanied by the date of birth: 1877.
3. NEW PACKAGING
There are two important new features: in Italy the packaging is once again blue – after a two-years interlude in light blue to underline the use of 100% Italian wheat. "The message has been received – declared Di Tondo – and now we can be once again a blue brand with a red heart". On international market Barilla has eliminate the plastic window, allowing a spare of 126 tons of plastic per year.
4. NEW PASTA BARILLA AL BRONZO
It is the big product innovation of the year, the best way to celebrate the 145th anniversary. Ilaria Lodigiani, Barilla's Global Vice President of Marketing, explained that this new line "embodies all our attention to quality, our desire to innovate and look ahead. Declined in ten iconic formats (4 long and 6 short), it is produced with a raw process, the result of a selection of 100% Italian high quality durum wheat, a semolina with a high protein (over 14%) and gluten content, a special bronze drawing, thanks to the micro-rigature that creates an intensely rough pasta, which binds well with sauces and condiments: it is therefore a pasta that guarantees an intense taste experience, truly unique".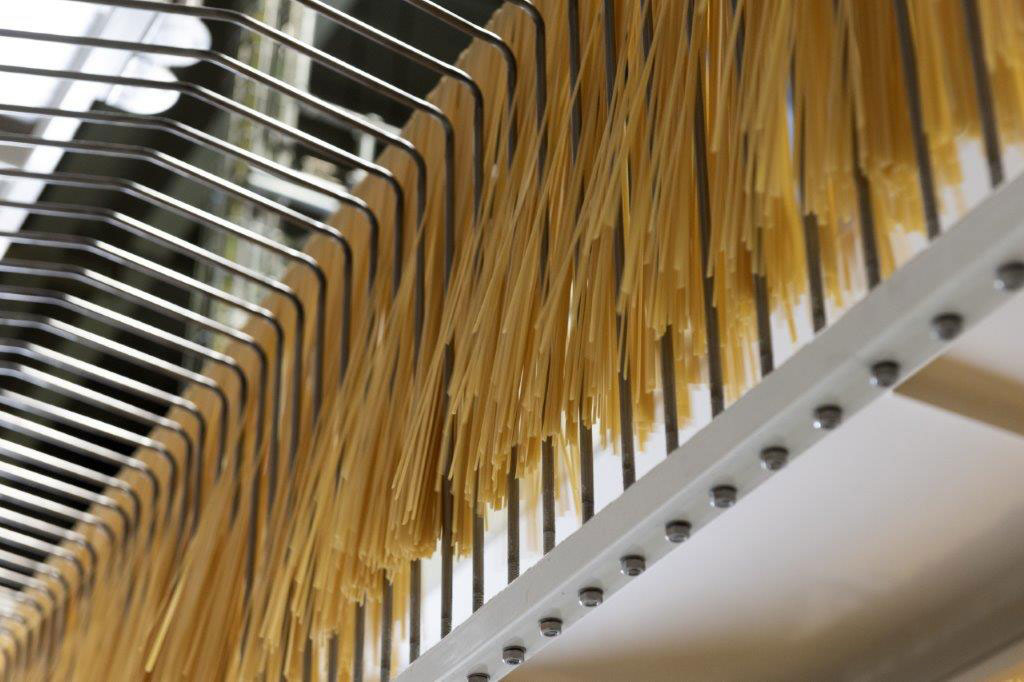 Another great innovation is the pack design chosen: first of all the red color, that of the logo, the vintage/modern style, the texture that recalls that of the pasta. The transparent window reveals the roughness of every single geometry. The new launch will be supported by an important international campaign.
The last treat is the announcement of the forthcoming opening of Bottega Barilla (scheduled for spring) in Parma (Italy), in the original location of the first 'bottega' opened by Pietro Barilla in 1877. The "new" Bottega Barilla is a place where the public will be able to live the experience of pasta at 360°, taste it and buy limited editions, as well as a location for events and meetings.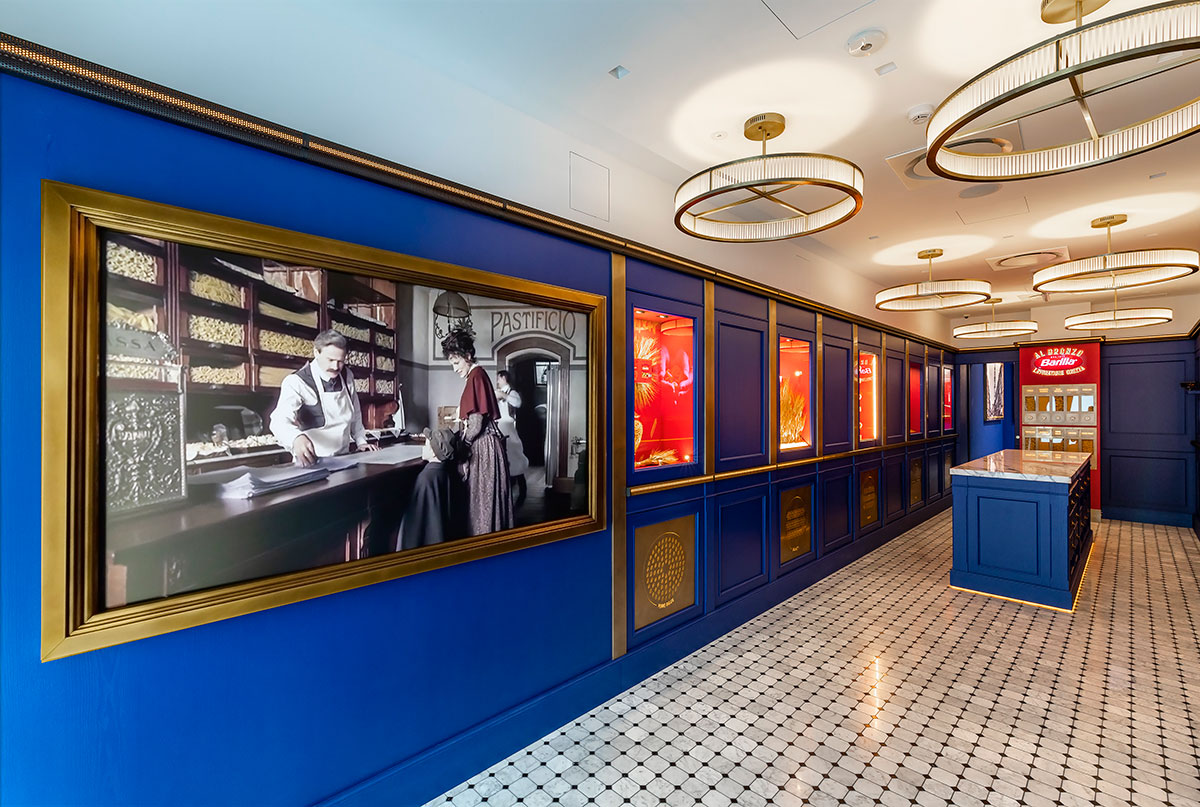 © All rights reserved