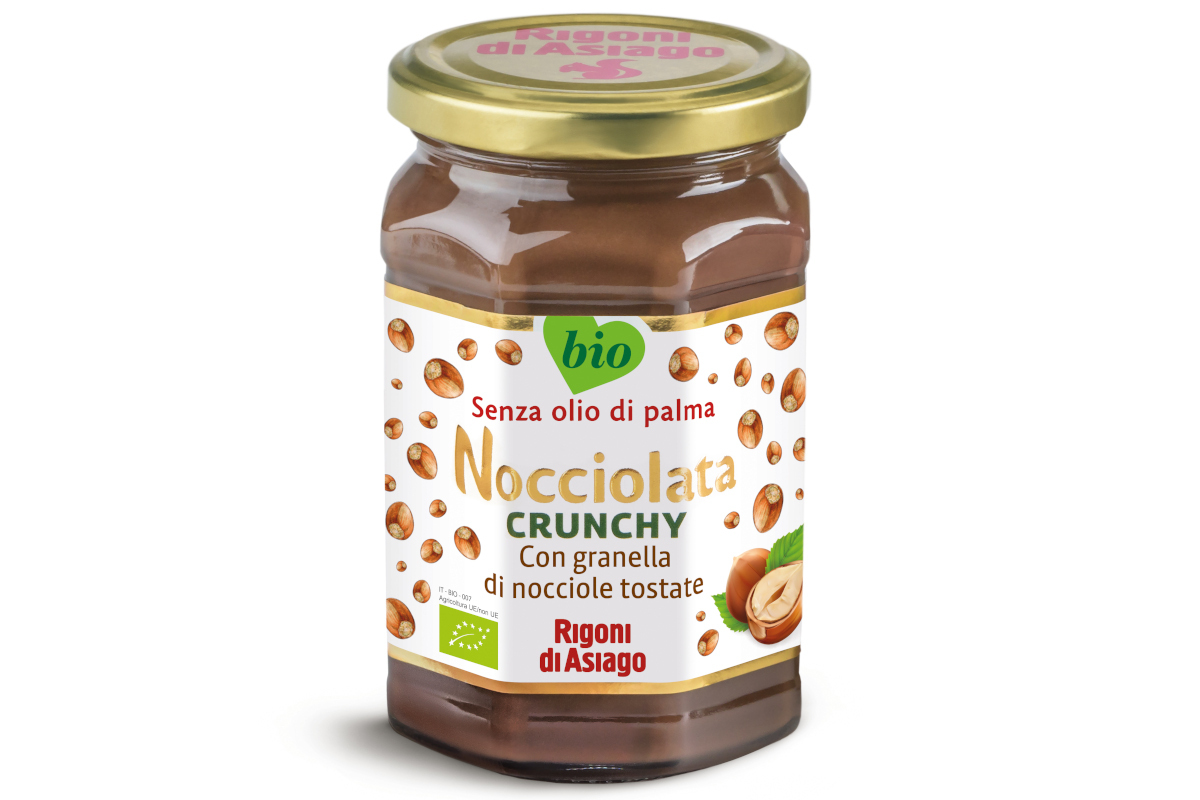 Nocciolata Crunchy is the new hazelnut spread recently launched by the Italian company Rigoni di Asiago. It is an organic hazelnut spread with toasted hazelnut grains, without palm oil and gluten-free. All ingredients are organic: Trinitario cocoa and natural vanilla extract, as well as 22% hazelnuts mostly coming from Lazio region where a bio-district for the production of organic hazelnuts has been created.
Nocciolata Crunchy was launched in France last April. Conceived to conquer the target of the Z generation, it has collected appreciations from all those who tasted it. It is in fact characterized by the enveloping creaminess of Rigoni di Asiago's Nocciolata that is very appreciated by the French market, where the brand is the second player in the sector with a 7.5% of value shares (source: AC Nielsen as of 31/05/21). The crunchiness of toasted hazelnut grains greatly enriches the spreadable cream.
The digital launch, structured with ad hoc campaigns developed for the social media most loved by young people such as Tik Tok, Twitch and Instagram, was also followed by a catchy trade marketing support with off-shelf displays. In the near future, when it will be possible to organize them again, in-store tastings will also be held. In fact, they are still essential to make people taste and tell the key values of the Nocciolata brand.
Rigoni di Asiago has chosen to join the international organization "1% For The Planet", devolving 1% of the turnover generated by this new product to the association that supports numerous projects for the protection of forests, oceans and the planet. At the moment, and throughout the summer season, presentations are underway in other key countries for the Italian company, mainly in Europe and the United States, where Nocciolata Crunchy is to be introduced from 2022.
© All rights reserved