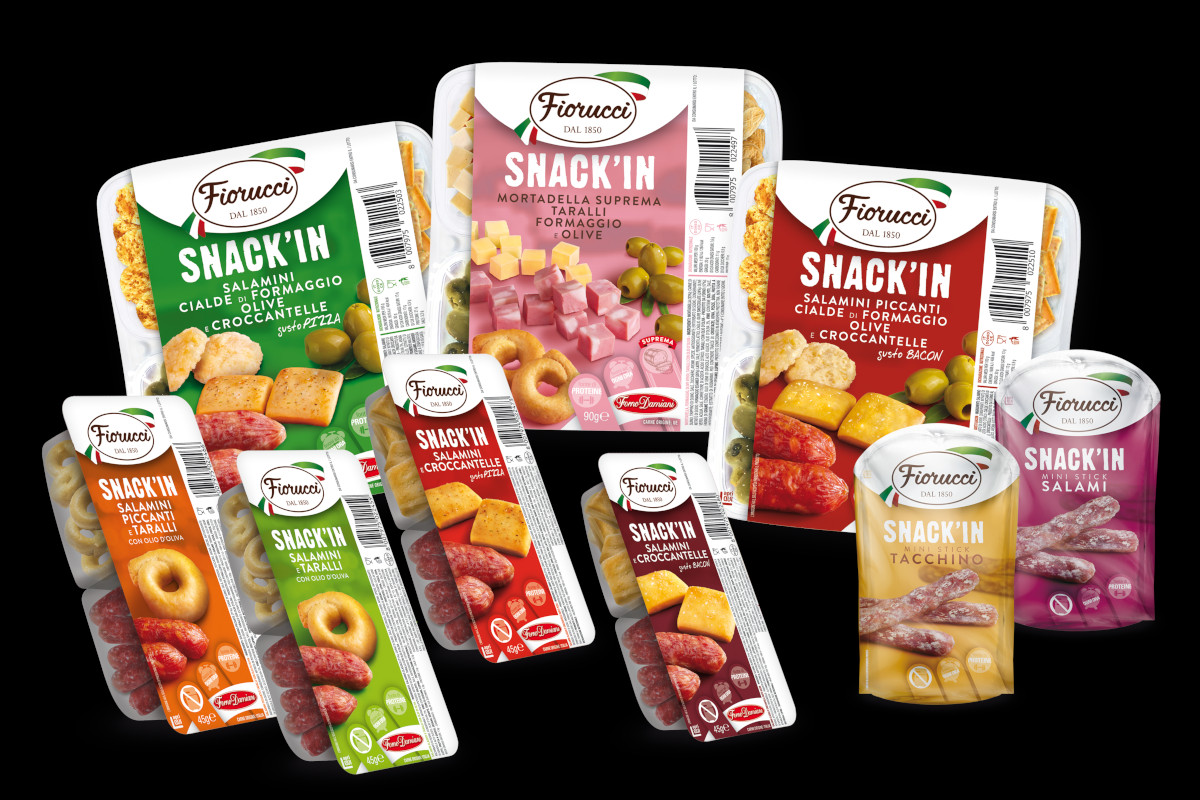 Fiorucci, one of the leading Italian brands in the charcuterie sector, launches its new Snack'In line entering for the first time the snack market. The complete range, made up of 9 different products, offers snacks for a tasteful break in a wide variety of formats. All in the name of versatility and convenience.
According to the latest market trends, snacks between meals are more and more a part of the daily life of consumers. With Snack'In, Fiorucci intends to meet this trend. It also aims at strengthening its brand's awareness, as well as consolidating its position in the retail segment, also thanks to the agreement with the e-commerce and vending channels.
SNACK'IN BY FIORUCCI
The Snack'In line is made of:
two single-product references, made up of salami sticks with classic or turkey flavours;
four combo packs, made up of two products per package: classic or spicy salami, combined with tarallucci with olive oil or crispy Forno Damiani biscuits available in pizza and bacon varieties;
the poker, a special pack ideal for an aperitif at home and available in three different variants: mortadella Suprema Fiorucci, cheese, olives and tarallucci; classic salami with crispy cheese wafers, olives and crunchy toppings; and the variant with spicy salami.
A VERSATILE PRODUCT RANGE
"We are proud to present Snack'In, a new versatile product range that meets the latest consumer trends guaranteeing as always all the quality and taste of Fiorucci's products in combination with leading Italian gastronomic excellences" – says CEO Giovanni Sabino.
© All rights reserved