Participating with more than 120 companies, associations and organizations Italy was strongly represented in different sections of the Gulfood 2021 trade show under the Extraordinary Italian Taste campaign. Visitors to the ITAlian Food Lab, organized by Italian Trade Agency (ITA) at Gulfood, enjoyed also the finale of Tuttofood Pasta Challenge.
Click here to discover the authentic Italian pasta products on Italianfood.net platform
It was a unique pasta making competition that involved participation from multiple Italian restaurants in the UAE, organized in collaboration with Tuttofood Milano fair and the Emirates Culinary Guild, around the theme of how Italian cuisine connects people.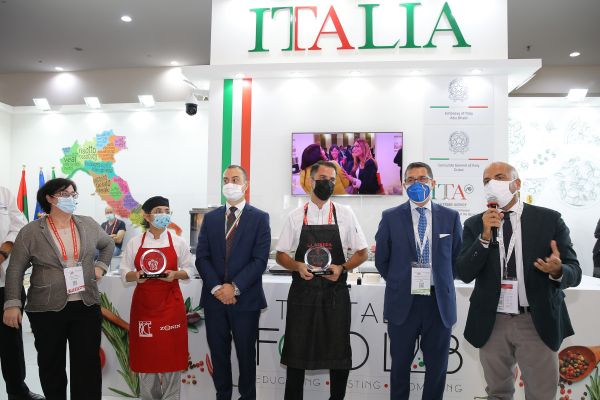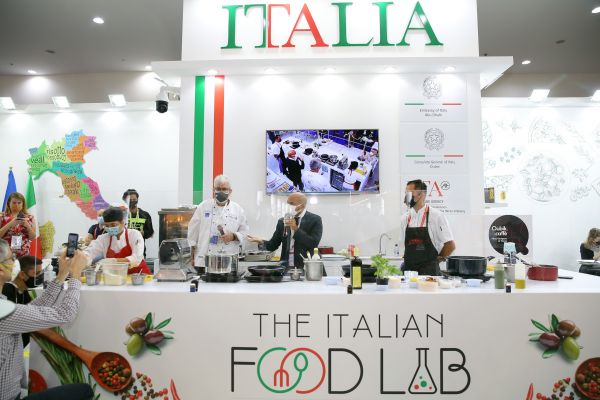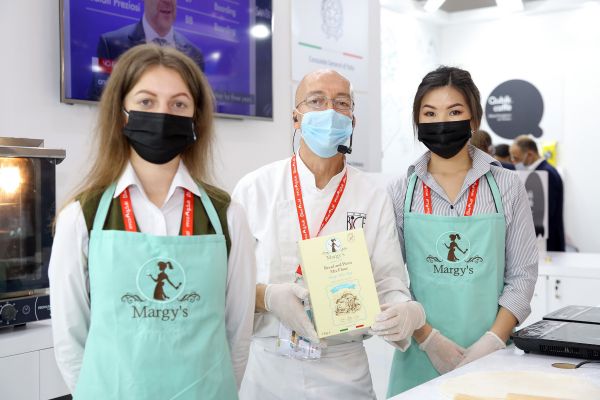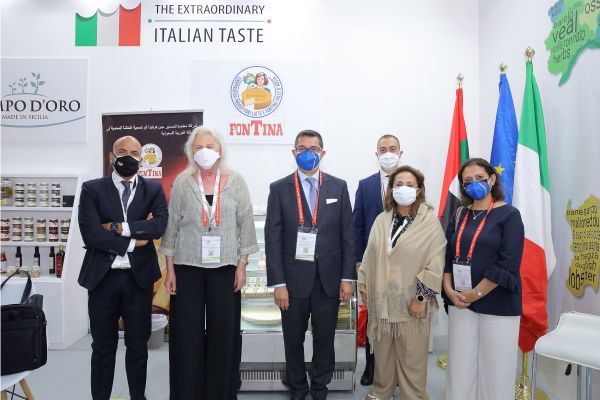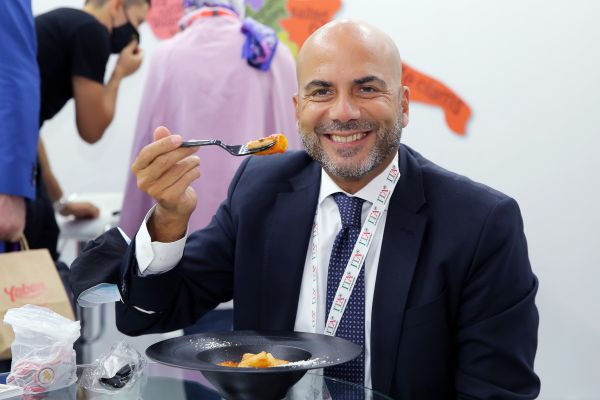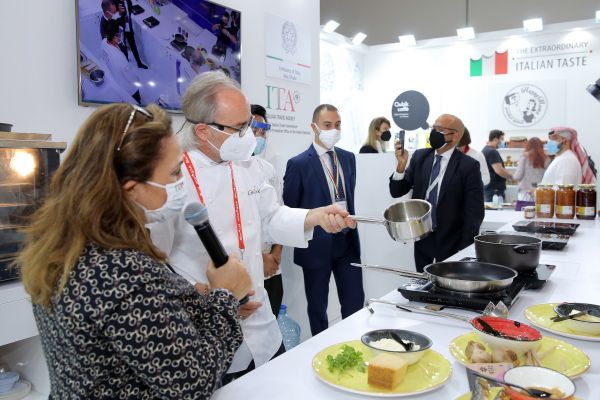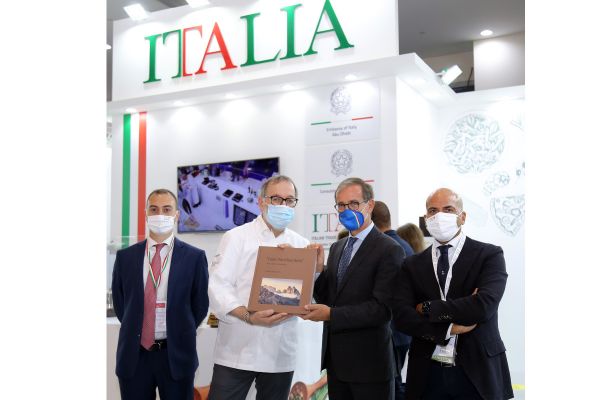 THE CONTEST
One of the finalists was Chef Christian Carrieri of La Strega Restaurant at Le Royal Meridien Beach Resort & Spa Dubai. He is from Martina Franca in Southern Italy and worked in Rome and Taranto before coming to Dubai in 2014, where he has worked for several top hotels, including One & Only The Palm, the Grosvenor House, Le Royal Meridien and several restaurants of the Marriott International Group.
The other finalist was Chef Saumya Tamrakar of BiCE Ristorante at Hilton Dubai Jumeirah. She is a young professional with a Bachelor's degree in Culinary Arts & Chef Training from the Oriental School of Hotel Management, Valley View, Lakkidi, India.
The final round took place at the ITAlian Food Lab. Both contestants had 30 minutes to create a pasta dish from scratch. Chef Saumya opted to make a Lobster Ravioli with mushrooms, while Chef Christian went bright with a Tagliatelle with Pesto and shrimp tartar.
A special jury composed of Nicola Lener, Ambassador of Italy to the U.A.E., Amedeo Scarpa, Italian Trade Commissioner/ITA Dubai office; Uwe Micheel, President of The Emirates Culinary Guild and international culinary experts, including famous international chefs, chose the winner. Chef Christian had more points for his dish and won the competition, however, both chefs were awarded the trip to Milan for the Tuttofood fair in October this year.
© All rights reserved