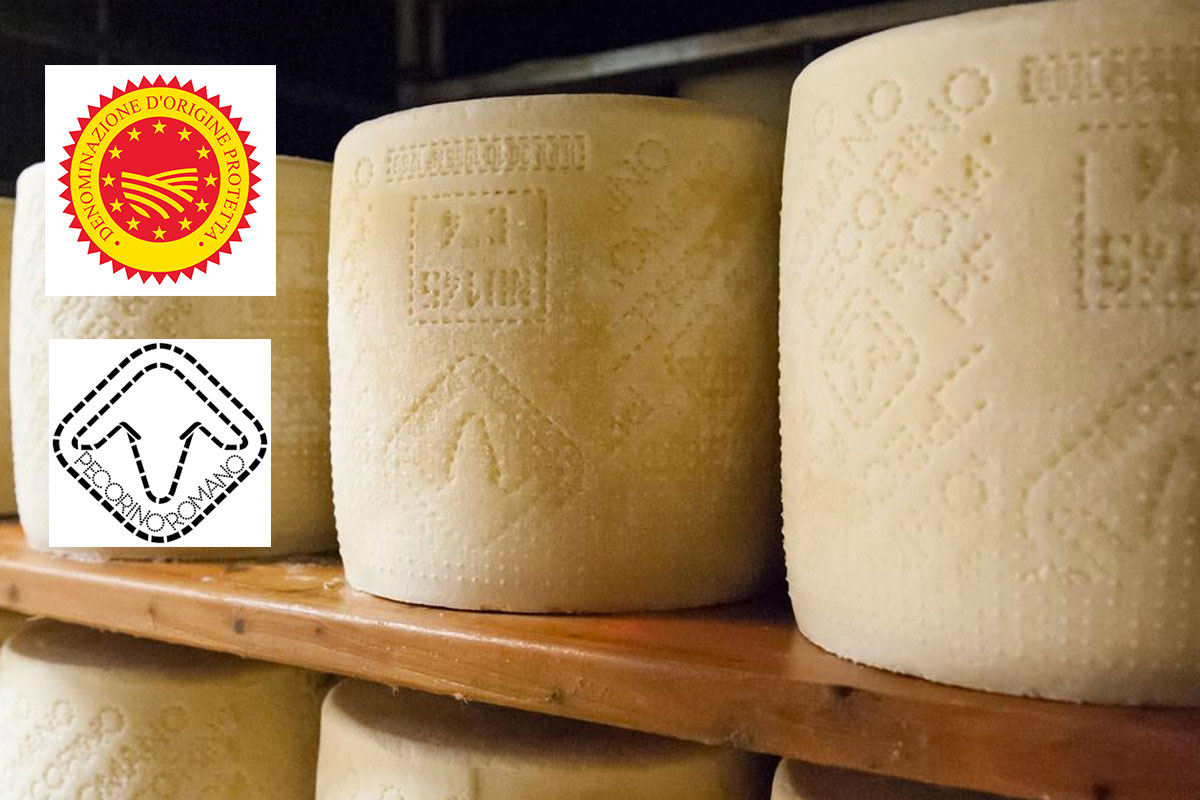 The increase in production of Pecorino Romano PDO between October 2019 and March 2020 (compared to the same months of the previous dairy production campaign) was up 30.11%. "The current production trend is mainly due to two factors – says the president of Pecorino Romano PDO protection Consortium, Salvatore Palitta -. First of all, the production campaign has been carried out regularly, unlike last year which was characterized by a milk dispute." The second reason is linked to the still ongoing Covid-19 pandemic.
Click here to discover the authentic Italian Pecorino cheese, on Italianfood.net platform
"The crisis in fresh cheese market is the direct consequence of the blockage of some commercial channels such as traditional markets, Horeca, collective catering, and bars, following the health emergency caused by coronavirus. The processing companies have therefore oriented their production towards cheeses with long maturing such as Pecorino Romano PDO" – Palitta says.
EXPORTS BOOMING IN THE USA
The first available exports data for 2020 are those released by the US Department of Commerce. In the first two months of 2020 there was an increase of +27.5% in volume and +24.7 in value (dollars per kilo). "The U.S. market remains solid and with further growth opportunities for Pecorino Romano PDO cheese" – says Palitta.
PECORINO ROMANO PDO IN DETAILS
Characteristics: Hard-cooked cheese, firm-textured or with small holes, white to straw coloured;
Areas of origin of milk: Sardinia, Lazio, and Tuscany (province of Grosseto);
Milk characteristics: Fresh whole sheep's milk;
Rennet: Lamb's rennet in a paste derived from animals raised in the same production area;
Aging: At least 5 months for table cheese. At least 8 months for grated cheese;
Wheels' weight: From 20 to 35 kg;
Flavor: Aromatic and lightly spicy in the table cheese, intensely spicy and pleasant at advanced seasoning in the grated cheese;
Fat: Not less than 36%;
Production Period: From October to July.
Click here to read the list of Pecorino Romano PDO's Consortium member companies
© All rights reserved