Italian manufacturers flocked to PLMA 2019, the US private label event of the year taking place in Chicago, to showcase quality, innovation and expertise in serving an industry that virtually accounts for half of all growth in retail stores in 2018.
With a total of 62 exhibitors in the official Italian pavilions, Italy confirms itself as the largest foreign country at the trade show (November 17-19) organized by the Private Label Manufacturers Association (PLMA).
Among the Italian products on display are appetizers, balsamic vinegar, beverages, desserts, frozen foods, gelato, nut and olive oils, pasta, pesto, ready-made meals, sauces, and supplements.
ITALIAN TRADE AGENCY AT PLMA 2019
"The ITA continues to host the largest international presence at PLMA and expects great buyer interest and a high volume of traffic, comparable to previous years," Marco Saladini, the director of Italian Trade Agency Chicago, told Italianfood.net.
The ITA – whose activity in the United States is now coordinated by Italian Trade Commissioner Antonino Laspina – helps retailers connect to manufacturers through support activities.
Click here to discover the Italian companies exhibiting at PLMA Chicago 2019 on Italianfood.net platform
TRENDS: FROM PLANT BASED TO ORGANIC
Plant-based food will be one of the latest trends in the food industry analyzed at the show this year. The category has expanded to include pasta, snacks, butter, cheeses, yogurts, milks, beverages, protein blends, and probiotic supplements. Another top consumer trend at the show will be products made with Cannabidiol (CBD), an industry expected to account for 16 billion dollars in sales by 2025, according to PLMA.
One field where Italy plays a strong role is organic food. The number of products with organic claims rose to 15% in 2017 from 10% in 2013, while GMO-free claims increased to 19% in 2017 from 7% in 2013, according to Mintel data cited by ITA.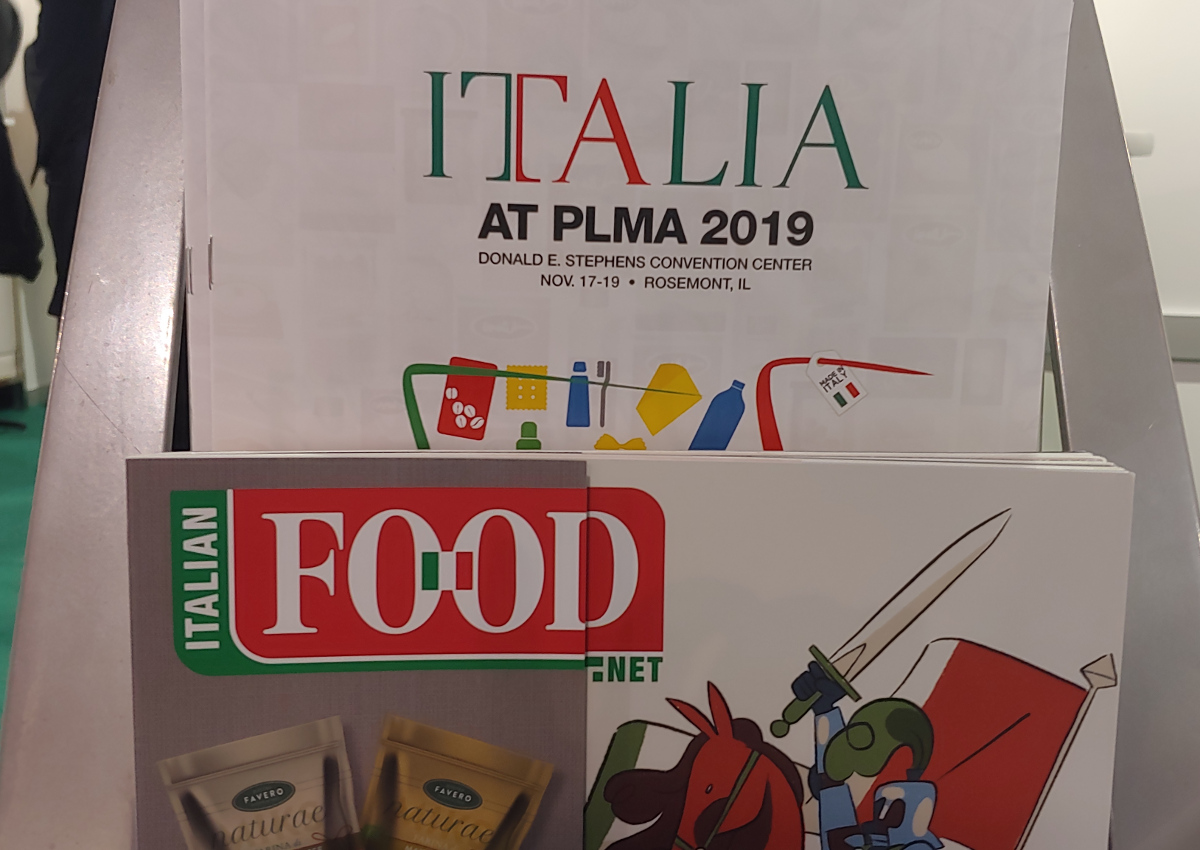 Overall, PLMA 2019 features more than 2,500 exhibit booths and more than 5,000 expected visitors including buyers and executives from the US retail groups, in addition to online and specialty retailers, foodservice distributors and wholesalers.
© All rights reserved