The Italian Embassy in Doha launched last Sunday the debut of the Breakfast Made in Italy initiative in Qatar, which is to be among the highlights of the Hospitality Qatar event (from 12 to 14 November) at the Doha Exhibition and Convention Centre (DECC).
Hospitality Qatar is the most important fair dedicated to the Qatar Ho.Re.Ca and agribusiness sectors and the primary reference point for the local market. ICE – Italian Trade Agency in Doha participates with an Italian National Pavilion (200sqm). This edition is hosting, for the first time in Qatar, the presentation of the Breakfast Made in Italy project – organized and created by CNA in collaboration with ICE– Italian Trade Agency – in Hall 2 on a 48 square meters area.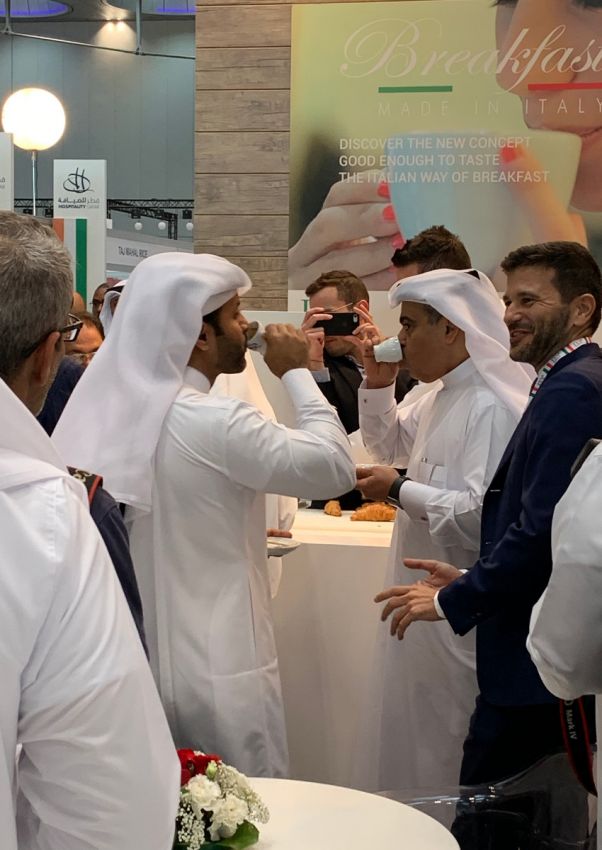 ITALIAN EXPORTS TO QATAR
According to ISTAT data, in June 2019 the Italy-Qatar trade exchange reached 1.36 billion Euros (+20.3% compared to the first six months of 2018) with exports from Italy to Qatar reaching 680 million euros (+36.9% compared to the first half of 2018). In particular, as for the agri-food sector Italian exports to Qatar grew by 8.9%, exceeding 20 million euros between January and June 2019.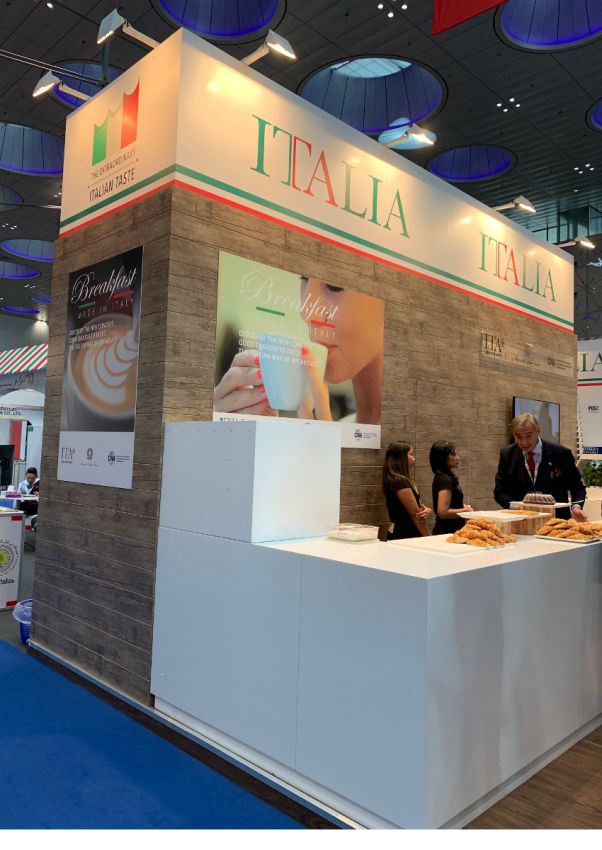 BREAKFAST MADE IN ITALY: THE ACTIVITIES OF THE ITALIAN TRADE AGENCY
In order to give greater prominence to the presence of Italian companies of the Breakfast Made in Italy initiative at the exhibition, in addition to the purchase of the exhibition area and its preparation ICE– Italian Trade Agency has planned some promotional and advertising activities in the major local newspapers (The Peninsula, Qatar Tribune and Gulf Times) and the creation of a flyer in 200 copies that is being distributed at the trade show. Moreover, local trade operators were invited for bilateral business meetings with CNA and its exhibiting member companies.
© All rights reserved