A mountain region with a rich plant and faunal heritage, a coastal area and four provinces, Abruzzi is a land featuring strong and distinctive culinary traditions, together with a major wine industry. Most of its gastronomy is native, showing life-long links with local ingredients and is made of land and sea dishes. In particular, Abruzzi maintains its oldest home-made pasta's traditions, pasta being an excellence of the territory produced in a wide range of shapes, among which Spaghetti alla Chitarra is the best known.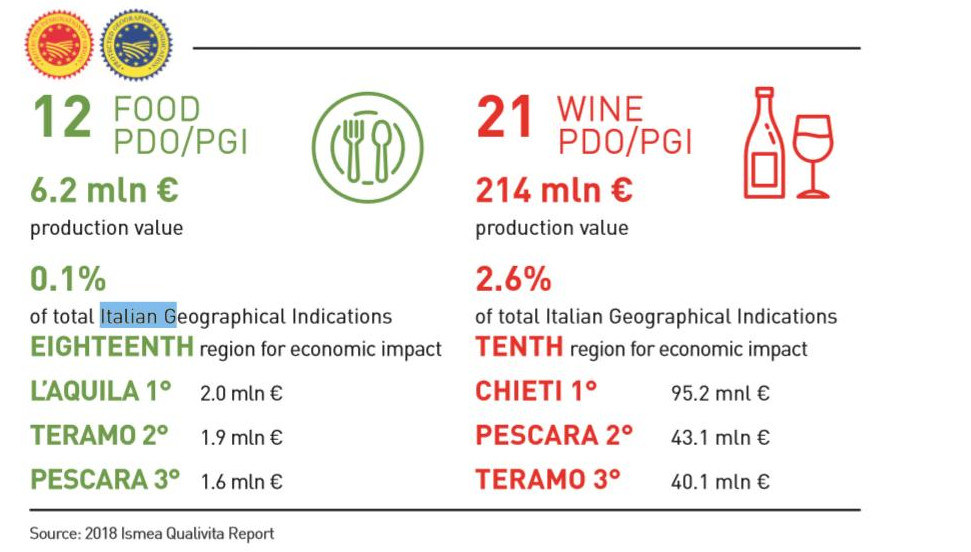 There are as refined as not popular cold cuts like Mortadella di Campotosto, that is obtained from lean cuts of pork meat with a little extra bacon, as well as cheese like Pecorino di Farindola, made from raw milk and used for many traditional recipes, and Canestrato di Castel del Monte, containing sheep milk, aged two to twelve months. Among legumes, Lenticchie (lentils) di Santo Stefano di Sessanio represent a little and tasty variety, not needing to be previously soaked.
Click here to discover F&B products and supplier from Abruzzi region on Italianfood.net platform
Patata Turchesa (blue potato), grown also at high altitudes and extremely versatile in cooking for any type of recipe, has a purple skin, is lumpy-shaped and reveals white flesh. Aquila Saffron – quoted also in the 2007 Ratatouille movie – is a PDO product that lends itself to many different dishes, from lamb to risotto.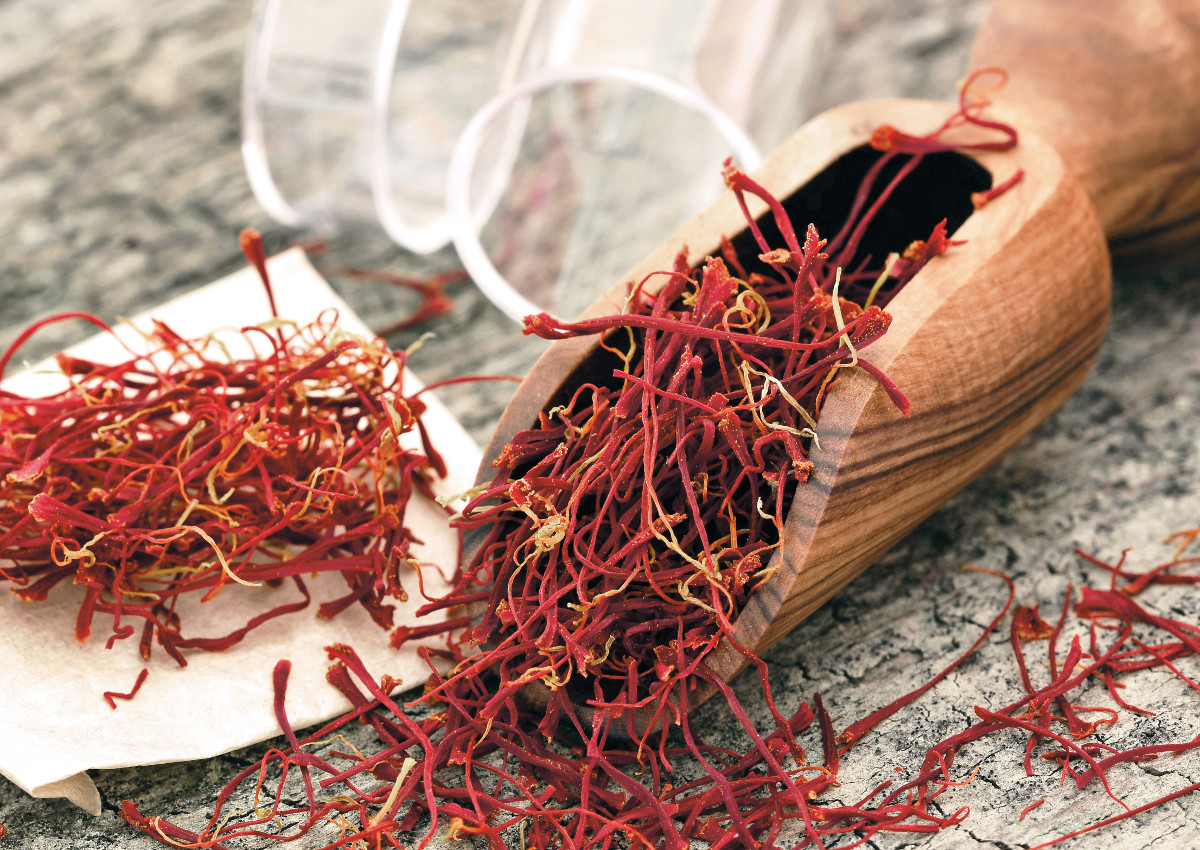 Then you have funny biscuits like Ferratelle, with their typical gate shape, although one of the most iconic products are Confetti di Sulmona (sugared almonds), which take their name from the medieval town with roman origins widely recognised as the homeland of this specific confectionery product, suitable for many different kinds of anniversaries.
SPAGHETTI ALLA CHITARRA
Probably the best known among Abruzzi pasta shapes, spaghetti (or maccheroni) alla chitarra are one of the most ancient preparations of the region, made from fresh egg pasta. They are prepared with what they call chitarra, indeed, a traditional local wooden tool very similar to a "musical" guitar with parallel steel wires which, varying the distance between one wire from another, can create different pasta shapes.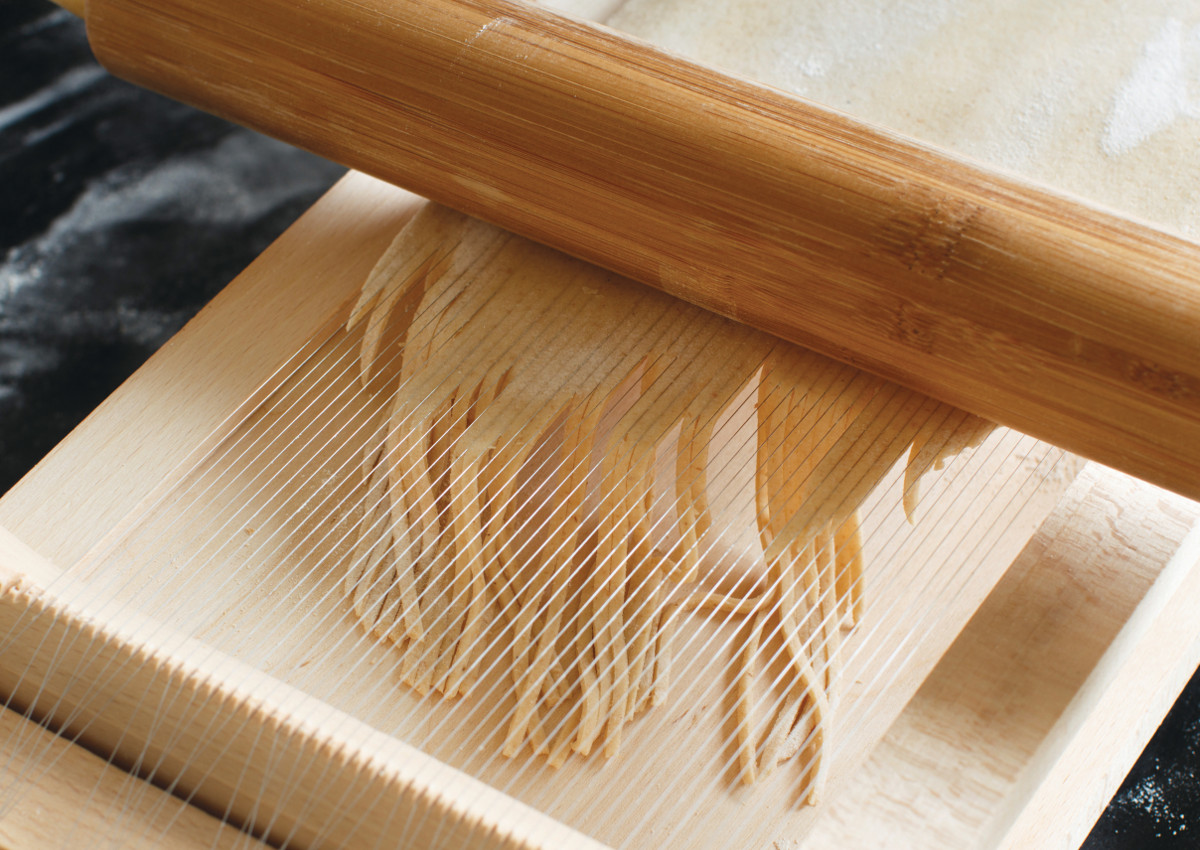 To make spaghetti, for instance, you have to place a pasta sheet on the chitarra and press it on the wires using a rolling pine: doing that, you will obtain some square section noodles, about 30 centimetres long. Nowadays they are dressed with so many kinds of sauces, but the best combination is with sheep ragout. The fish variant comes from seaside towns like Vasto or Ortona, which propose "chitarra con pelosi" (crabs), a specialty dish so hard to find given the shortage of raw material.
CONFETTI DI SULMONA, ABRUZZI AMBASSADOR IN THE WORLD
Included in the list of Prodotti Agroalimentari Tradizionail Italiani (PAT) set up by the Italian Ministry of Agriculture in collaboration with Regional Institutions, Sulmona confetti, considered the best ones in Italy, represent a typical specialty confectionery product from the homonymous town near L'Aquila, where the most ancient confetti factory is based. Following the legend, the processing of these candies – white sugar-covered almonds – was born in the Santa Chiara abbey, where the Poor Clares began to handcraft them during 15th century. Today the industrial manufacturing still follows ancient production techniques to transform different kinds of almonds, among which the Pizzuta di Avola from Sicily is the most refined.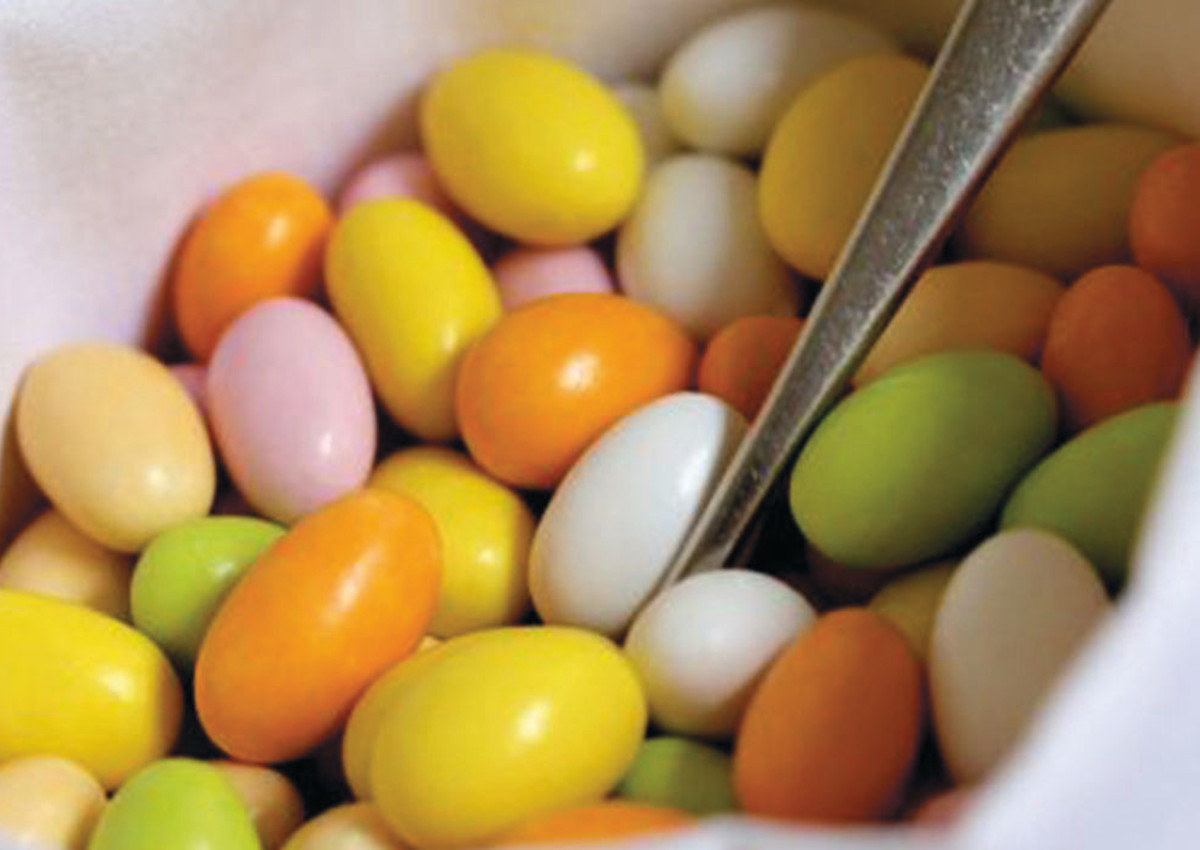 © All rights reserved