High quality, environmental responsibility and technological innovation are the drivers of Italy's Palo company. Its core business is represented by San Marzano PDO tomatoes, recently the subject of a major class action in the United States, and other "red specialities" preserves and sauces: peeled dates, peeled tomato fillets and organic tomato preserves. The company, based in Fisciano (Salerno), was founded in 1935 in one of the most fertile areas of the Campania region, the Sele plain, historically suited to the cultivation of tomatoes and famous for the evocative atmosphere of ancient Paestum.
PALO AND THE GOAL OF QUALITY
A long family tradition links CEO Nicola Palo (third generation of the family) to the history of this land, tomatoes and their processing. A childhood surrounded by the scent of tomato fields owned by his grandfather, a youth dedicated to the passion for the study of agronomy and an innate entrepreneurial verve soon outline the profile of a man who made his passion a way of life, with a single goal: quality. In fact, every day the Palo company chooses to bring to the table the taste of authenticity and freshness of tomatoes and does so by seeking the highest quality in every step of the production chain: from the careful selection of seeds to the processing.
High quality standards are pursued according to the basic principles of the company's ethics: respecting and protecting the environment, health and safety of employees, awareness that social responsibility plays a key role in the orientation of the final consumer who tends to reward virtuous companies.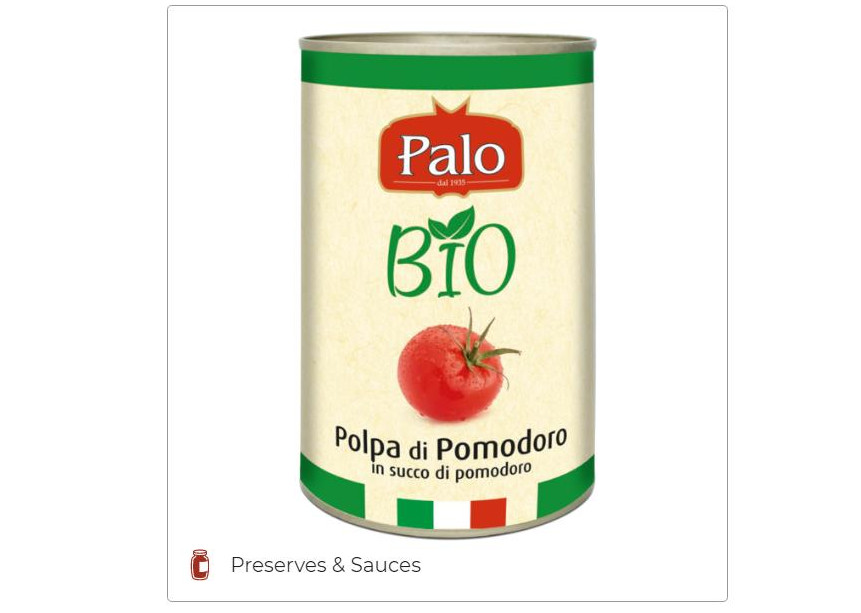 SUSTAINABLE TECHNOLOGY
The continuous research and development for the improvement of the tomato production cycle has led Palo company to adopt the "Fieldfood" project. After an experimental phase of about three years carried out by a group of international universities, it has given excellent results in the field of pulsed electric field technology (PEF).
This procedure, currently applied in Italy only by Palo company, is the result of the need to guarantee customers the highest quality standards. In fact, its use allows to achieve a better food safety, while maintaining unchanged the organoleptic and nutritional qualities of the tomato: vitamins, antioxidants and pigments. The use of PEF has also a positive impact on the environment as the faster penetration of steam into the skin speeds up the peeling phase, with a significant reduction in waste as well as savings in water and energy.
© All rights reserved