When it comes to sparkling wines, Italy beats France. Or, to put it more bluntly, Trentodoc beats Champagne. Cantine Ferrari di Trento has been named for the third time in its history 'Sparkling wine producer of the year' within the Champagne & Sparkling wine world championships 2019 (Cswwc), the leading international competition for 'bubbles' wines.
"We are very proud of this title – comments Matteo Lunelli, president of Cantine Ferrari – as it once again shows how Trentino, thanks to its mountain viticulture, is a territory with a unique and extraordinary vocation to create excellent sparkling wines. It is no coincidence that Trentodoc is the denomination with the highest number of medals in this competition."
ITALY OVERTAKING FRANCE
Moreover, for the first time since the beginning of the competition Italy has overtaken France as for number of medals. The Trentino based winery alone received 15 gold medals for its Trentodoc, including Ferrari Brut and Ferrari Maximum, winning the nomination to the most prestigious trophy – the Producer of the Year title – over the Maison de Champagne Louis Roederer.
In addition to being named 'Sparkling wine producer of the year' already in 2015 and 2017, Ferrari won the title of 'World champion sparkling wine outside Champagne' thanks to its Ferrari Perlé 2007 in 2014 and, in 2016, that of 'Blanc de Blancs' world champion with the Ferrari Brut. The official award ceremonies for the title of Sparkling Wine Producer of the Year will take place on November 4 in London. Bubbles are the driving force behind world demand for wine, as beside France and Italy, 16 gold medal were awarded to wines coming from England, 9 from Australia and 8 from the USA .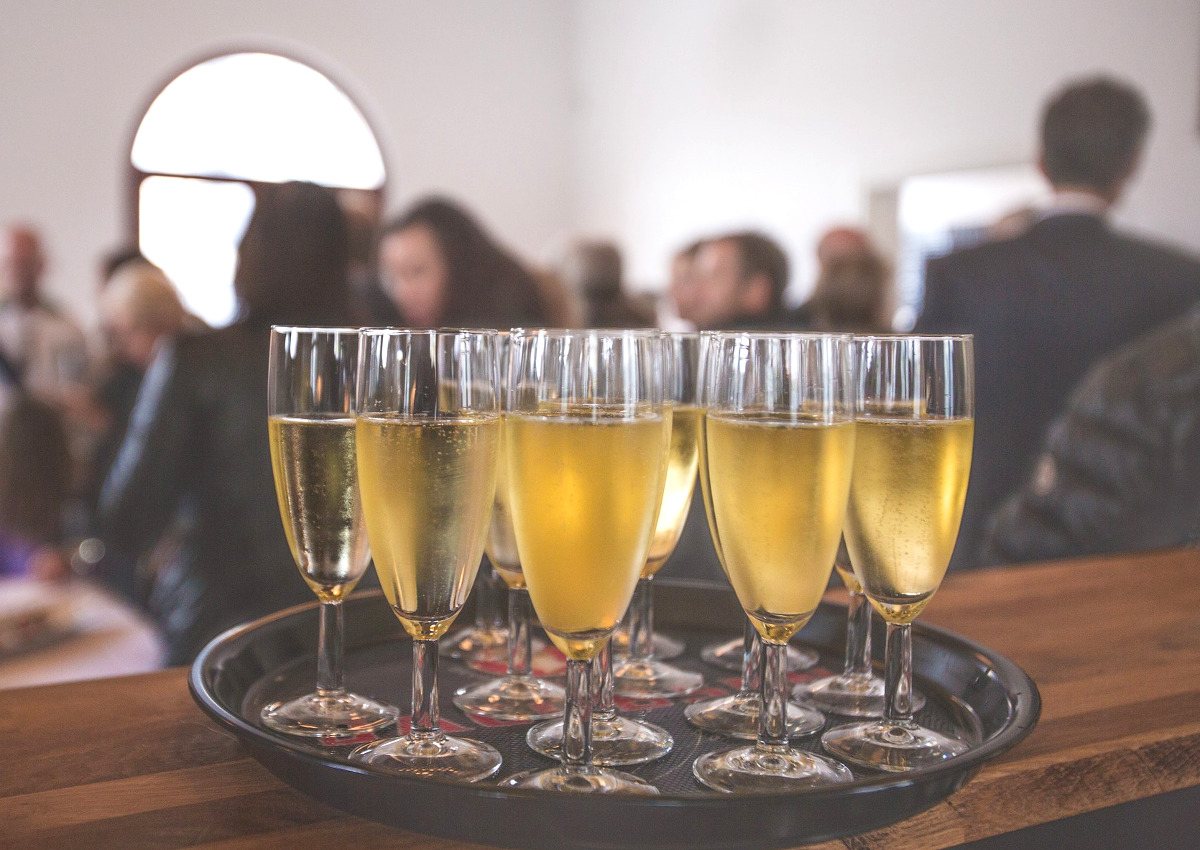 THE LIST OF ITALIAN 2019 SPARKLING WINES GOLD MEDALS
Albinea Canali
NV Amabile "Codarossa"
NV Secco "Foglierosse"
Altemasi
2015 Millesimato
Bellaveder
2014 Brut Riserva
Biondelli 2
NV Brut Magnum Franciacorta
NV Satèn Magnum Franciacorta
Bonfadini
NV Opera Rosé
Bosco del Merlo
2018 Brut
Ca' del Bosco
2014 Vintage Collection Satèn
2014 Vintage Collection Brut
NV Cuvée Prestige
2009 Annamaria Clementi
Ca' d'Or
2011 Pas Dosè Riserva
Cantina Aldeno
2014 Trentodoc Altinum Brut Magnum
Cantina di S.Croce
2018 Tradizione
Cantina d'Isera
2013 1907 Riserva
Cantina Settecani
NV Vini del Re Grasparossa
Castel Faglia
NV Brut
Cleto Chiarli
2018 Vecchia Modena Premium
Concilio
NV 600Uno Trentodoc
Corte Aura
2012 Satèn
Corte Manzini
NV Bolla Rossa
Cuvage
NV Acquesi Asti
Derbusco Cives
2012 Brut Mill
Ferghettina
2014 Rosé
Ferrari Trento
2013 Perlé Rosé
2012 Perlé Rosé
NV Maximum Rosé
2009 Riserva Lunelli
2007 Giulio Ferrari Riserva del Fondatore
2004 Giulio Ferrari Riserva del Fondatore
2010 Perlé Nero
1995 Giulio Ferrari Riserva del Fondatore
2012 Perlé
2012 Perlé Chardonnay
2009 Perlé Bianco
2009 Perlé Bianco Chardonnay
NV Maximum
NV Brut
Fratelli Berlucchi
2013 Freccianera Rosa
2013 Freccianera Brut
2013 Freccianera Satèn
Guido Berlucchi
2012 61 Nature Franciacorta
NV 61 Rosé Franciacorta
NV 61 Brut
NV 61 Saten
Iorio
NV Falanghina del Sannio
La Montina
NV La Montina Franciacorta Satèn
La Tordera
2018 Tittoni Rive di Vidor Dry
Lantieri de Paratico
NV Brut
2014 Arcadia Vintage
Le Quattro Terre
NV Satèn Luna Mea
Letrari
2010 Dosaggio Zero Riserva
2010 Brut Riserva
Lombardini
2018 Il Campanone
Maso Martis
Magnum Brut 2012 Trentodoc Riserva
Magnum Rose' Extra Brut 2012 Trentodoc Rosé Riserva
Masottina
NV Extra Dry
Monogram
NV Brut Blanc de Blancs
Montelliana
NV 57 Extra Dry
Mosnel
2013 PaRosé
NV Brut
Nino Franco
2016 Nodi Valdobbiadene Prosecco Superiore
2017 Vigneto Della Riva di San Floriano Valdobbiadene Prosecco Superiore
NV Rustico Valdobbiadene Prosecco Superiore
Paladin
2017 Prosecco Millesimato Extra Dry Prosecco DOC
Pisoni
2009 Trentodoc Riserva Erminia Segalla Trentodoc
Quadra
2009 Quvée 46
Ricci Curbastro
2010 Franciacorta Satèn Brut Franciacorta
Rotaliana
NV R
Rotari
2012 Alperegis Extra Brut Magnum Trentodoc
2013 Alperegis Rosé Magnum Trentodoc
2013 Rosé USA Trentodoc, Trentino-Alto Adige
2013 Brut Riserva Sweden Magnum Trentodoc
2013 Brut Rosé Sweden Magnum Trentodoc
NV Cuvée 28+ Rosé Trentodoc, Trentino-Alto Adige
NV Cuvée 28+ Magnum Trentodoc
Toblino
2014 Antares Millesimato Rosé
Turra
NV Brut
Uberti
2010 Sublimis
Villa Sandi
2018 di Cartizze La Rivetta
© All rights reserved