The emerging trend is a general increase in the intrinsic quality of chocolate, which qualifies in all respects as an accessible luxury good. The major Italian brands are investing in products of single origins, in tablets enriched with super fruits and in the sustainable supply chain. The focus is also set on clean labels and premium packaging. As for the tablets, chocolate is increasingly appreciated in its most natural form possible, i.e. its least processed version and with only a few ingredients listed on the label.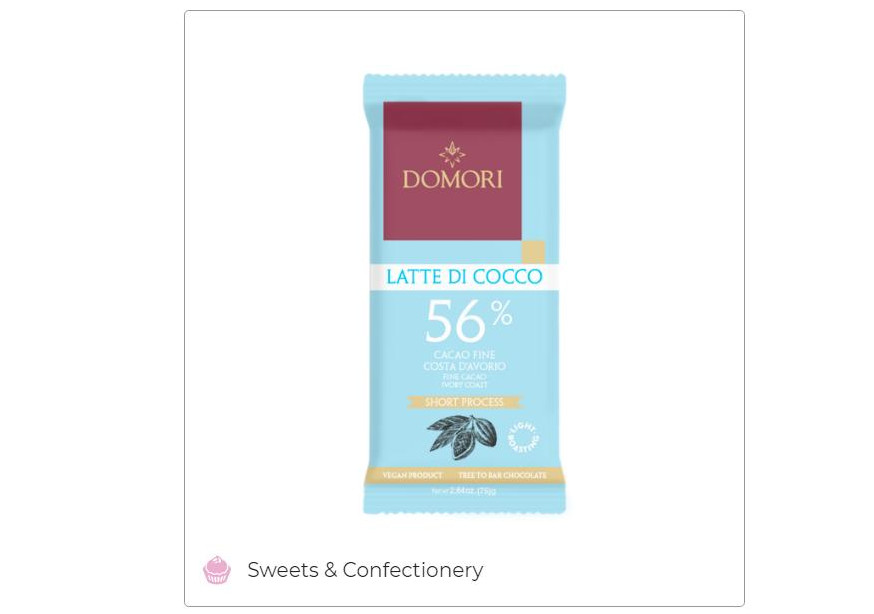 CHOCOLATE INGREDIENTS: PREMIUM IS THE KEY WORD
Whole Italian hazelnuts and Arabica coffee for fillings, high-quality vegetable fats, replacing palm oil, a careful selection of fine cocoa beans, often with a single origin: exclusivity is obtained through the qualitatively highest regional ingredients.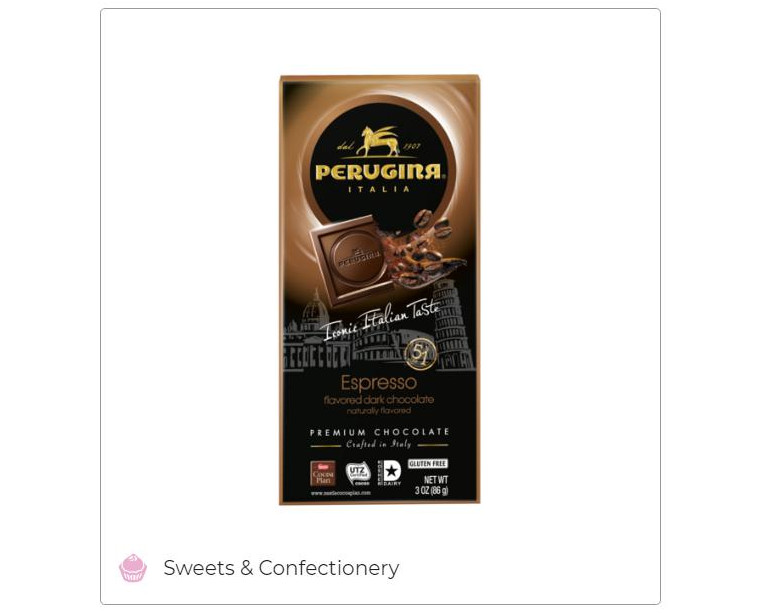 NEW COMBINATIONS: SUPER FRUITS AND SUPERFOODS IN POLE POSITION
Following a growing consumption trend, which is also found in other but different product categories, dark chocolate is increasingly looking at unusual combinations with fruits, such as blueberries, raspberries, grapefruit, coconut or with other superfoods such as sesame, hemp, ginger and poppy seeds.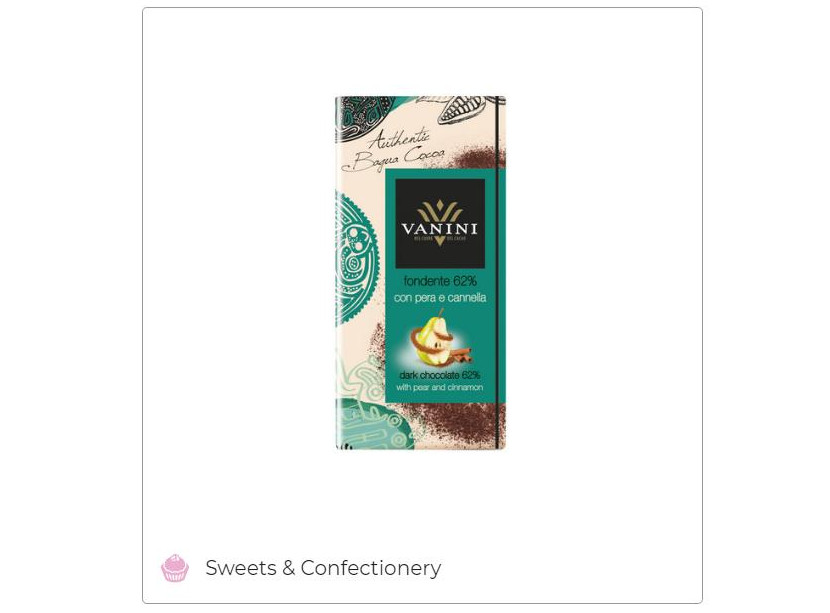 ITALIAN SPREADS, FOCUS ON VARIETY
Not only Nutella. With the entry of Barilla, but also of Riso Scotti and Gromart, sweet creamy spreads are popping up inexorably on shelves. The recipe boasts a high percentage of hazelnuts (above all Piedmont PGI), or is like cocoa, of a single origin. 'Free from' (gluten, lactose, palm oil) food items, along with products containing reduced sugars and fats, organic and 100% vegetable-based items are going through the roof. Sustainability and certifications are also found on the label.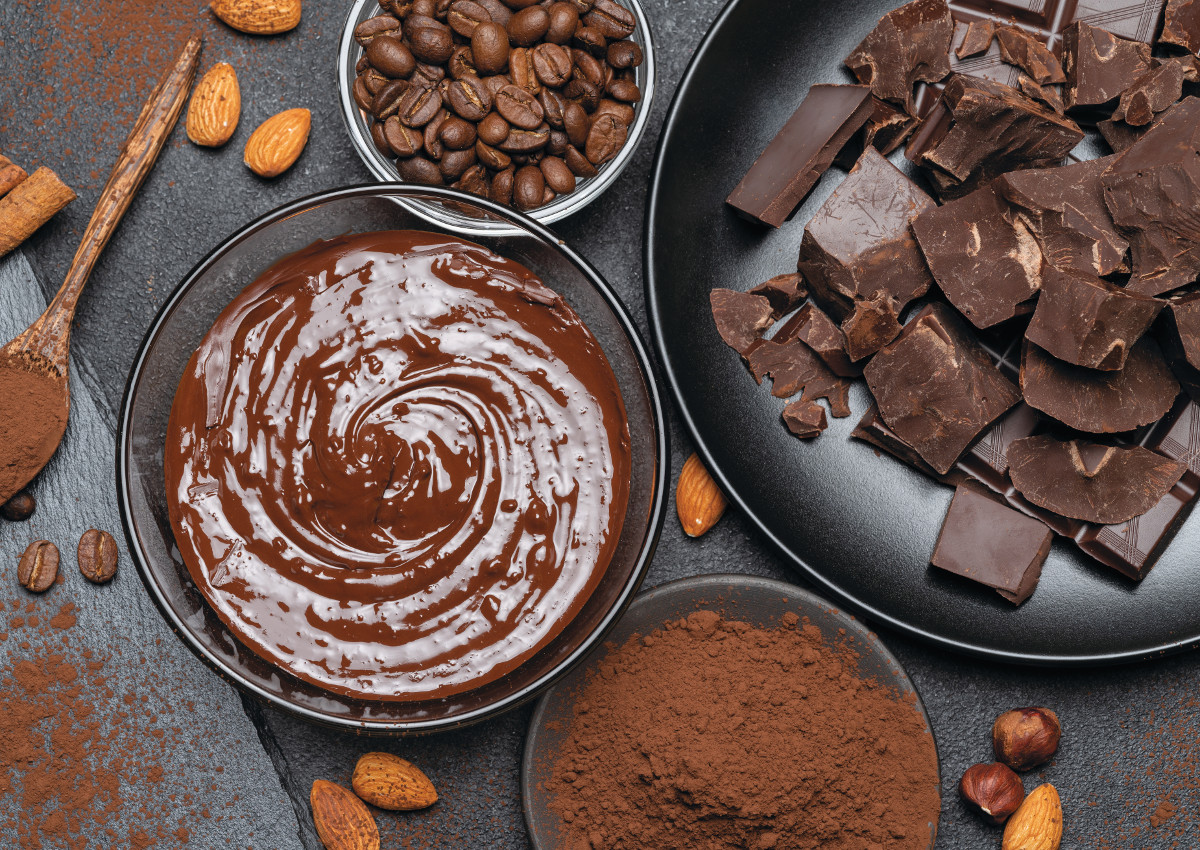 The initiatives of the supply chain throughout all the phases of the process, starting with the harvest to the finished product, provide a guarantee and focus on the traceability of cocoa and hazelnuts, with examples of acquisition of local companies. it is both, at the local (Piedmontese production of hazelnuts) and global level (third world countries that provide cocoa) that these initiatives sprout so as to promote sustainability in agricultural supply chains, both from the social viewpoint and to safeguard good environmental practices.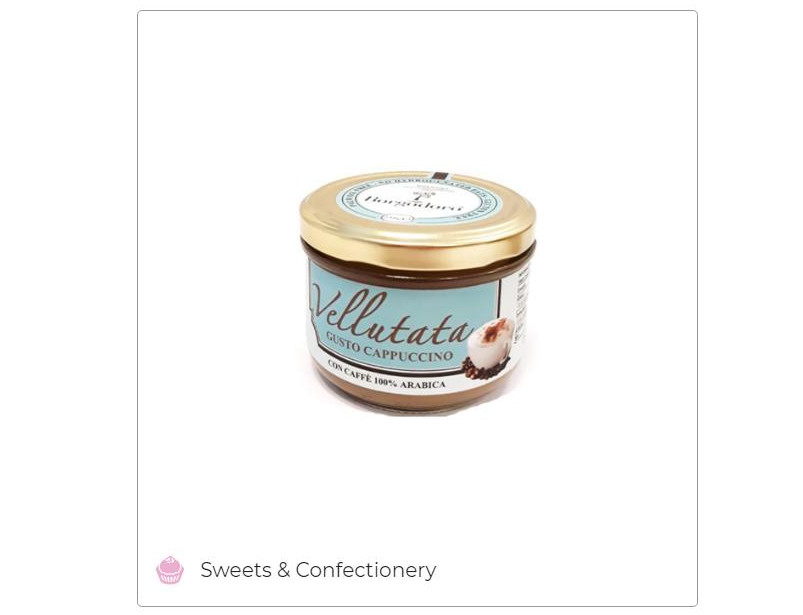 ITALIAN SPREADS: PRODUCT TRENDS
Premium cocoa and hazelnuts represent the two main ingredients. The high percentage of cocoa and hazelnuts in the recipe, determine the single origin and the best variety, which is the quality index of the product. While 70% of hazelnuts are on the Turkish market, the Piedmont PGI hazelnuts are the most important ones, followed by Sicilian and roman varieties. The most exquisite cocoa comes from Ghana;
Certifications are more and more important. Kosher, halal, aili, organic, vegan;
Free from: lactose free, gluten free, Gmo-free, palm oil free, plant based.
© All rights reserved