Italian dry bread substitutes, snacking and sweet bakery products ride perfectly the modern consumer trends and meet the most specific dietary requirements. What is more, they are characterized by significant innovation. The goal is not just to satisfy consumers' tastes. Most of the launches placed on the market are the result of companies that have heavily invested in research and development and in new production processes to propose nutritionally balanced food items, with healthy or functional benefits.
On top of that, the bread substitutes industry has been able to create new consumption opportunities, encroaching from main meals onto snacks to go and the aperitif. Only those who focus on the real quality and service content will prevail in the long run on more crowded and competitive shelves. Everyone has a soft spot for snacks. Without forgetting that any 'snacking up' product's sales are growing, as consumption on the go is getting increasingly important.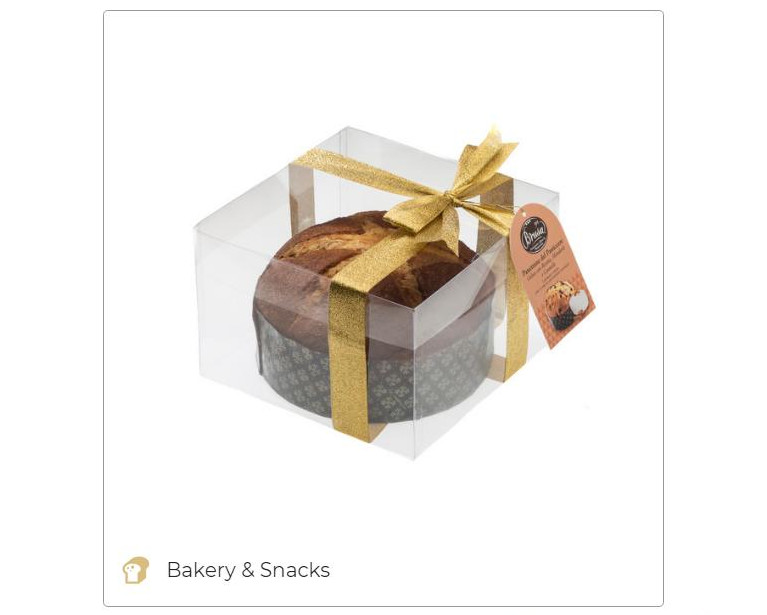 BAKERY & SNACKING: PRODUCT TRENDS
Xmas and Easter sweets: care about raw material and ingredients, premium (es. sourdough yeast, fresh Italian milk and Italian barn eggs, first quality candied fruit, whole wheat flour, Panettone Cake filled with Bronte PDO Pistachios Cream);
Ingredients: in sweet offer biscuits with soft wheat flour and chickpeas flour enriched with coconut and turmeric, oat and teff biscuits: in savory offer skinny thins hemp & seeds e skinny thins kale & seeds;
Salty snacks: baked not fried, Gmo Free, Palm Oil Free, Paraben Free, Without Preservatives, Vegetarian, VeganOK, Low Cholesterol, Lactose Free, Paraben Free, Organic, 100% natural and fresh ingredient, high in protein;
Flours: Unrefined, multigrain and whole-grain flours are trendy.
SWEET BAKERY GOES HEALTHY AND CONVENIENCE
The driver of traditional sweet bakery is its tradition and respect for local products, as well as the use of quality ingredients (PGIs) and products. Recently, this segment has made an effort to become healthier, for example, by switching to traditional flour and barn-raised eggs, or by lowering sugar content and ensuring a balanced nutritional intake.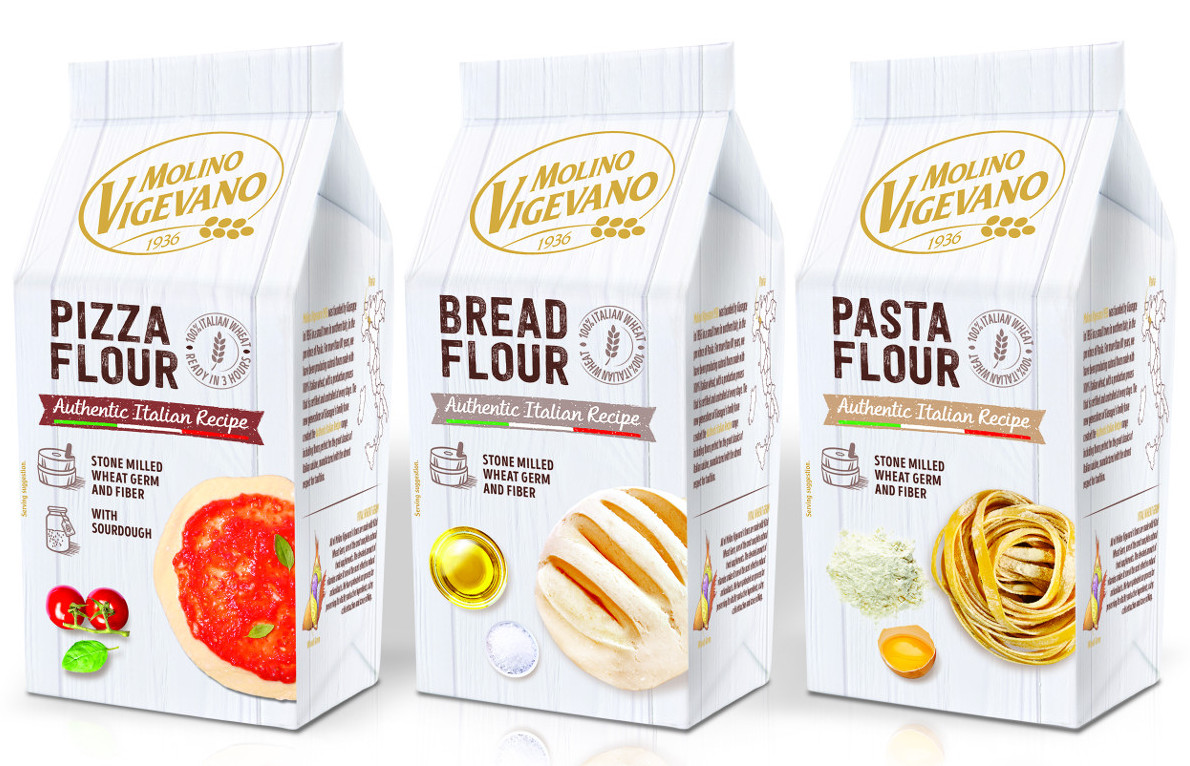 Snacks are booming also thanks to the popularity of on-the-go meals. Single portions and smaller sizes are therefore gaining popularity also in the industrial bakery segment. More and more demand for snacks and hunger breakers to be consumed at the office or before playing sports. The R&D departments of several companies are working on new ingredients and combinations with one goal in mind: creating healthy products. New launches include superfood aimed at increasing energy and vitality, dried fruit to provide natural fats, red fruit for colour, and combinations of fruit and vegetables to create new flavors and ensure a balanced nutritional intake.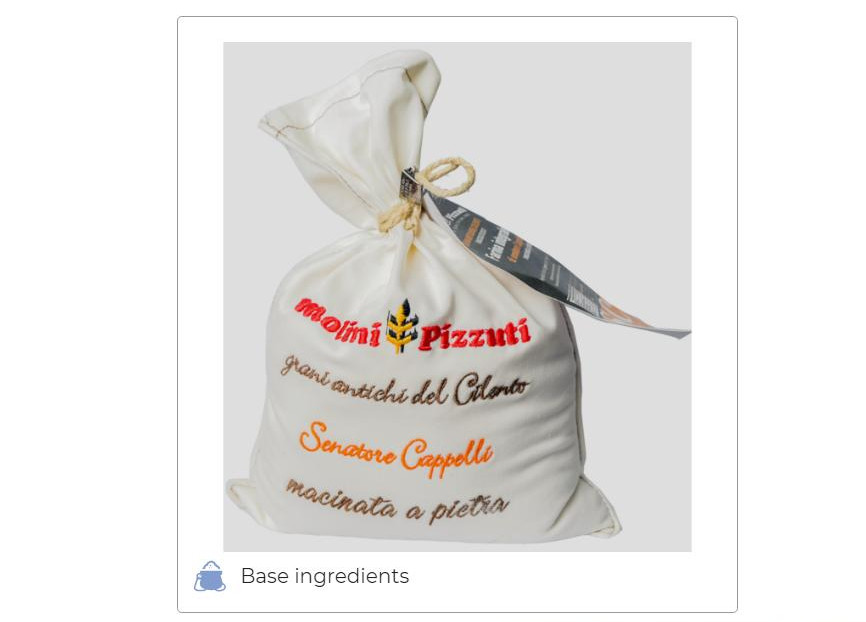 Lower sugar content in some products and new lactose-free products, as well as more gluten and palm oil free recipes, especially in the snacking category. But keeping that rewarding flavour experience and finding substitutes for ingredients (or reduce their quantity), requires extensive research and trials.
THE ITALIAN MILLING INDUSTRY IS EXPORT ORIENTED
The Italian milling industry processes more than 11 million tons of wheat annually, which makes it possible to produce about 8 million tons of flour and semolina. A quantity that places the sector at the top within the European Union, confirming it as an excellence that combines tradition and innovation.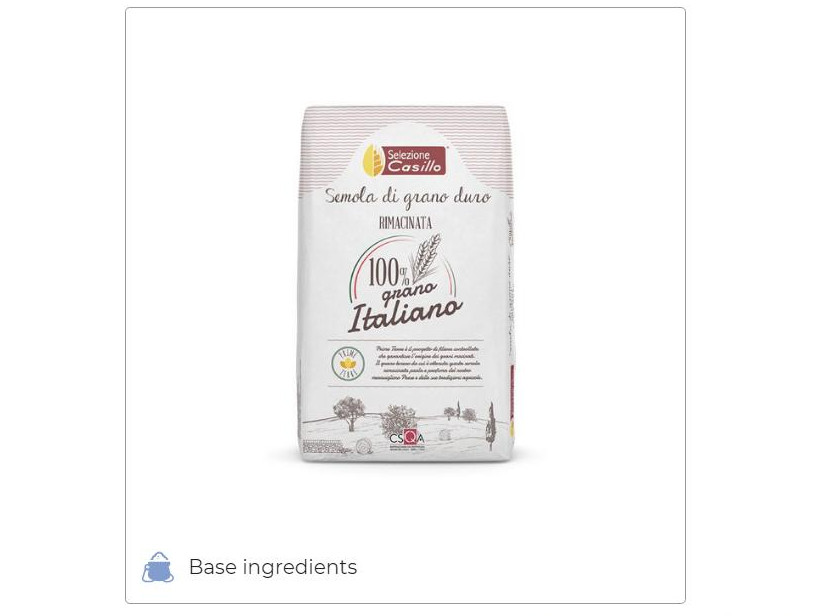 As far as the milling of common wheat is concerned, 61% of the total Italian flour is destined for bread-making and bread substitutes (bread loaf, friselle, breadsticks, taralli, crackers, etc. …), 19% for biscuits, pastries and bakery products, 9% for pizza, 5% for domestic use, 4% for exports, 2% for the production of pasta. As far as the milling of durum wheat is concerned, 91% of semolina is destined for the production of pasta, 5% for bread, 3% for exports and 1% for domestic use.
© All rights reserved