Provolone Valpadana PDO cheese is one of the Italian excellent food products chosen by GialloZafferano and McDonald's for the creation of McChicken Variation recipes. These are the new sandwiches already available in all 600 McDonald's restaurants from June 12. Among the first products with a geographical indication to be used within McDonald's sandwiches, Provolone Valpadana PDO will be the protagonist of the new McChicken Delicate recipes.
THE NEW RECIPES
The selection of new products involved web communities who, for the first time in Italy, were asked to select the new flavors with which to enrich the McChicken range choosing between two different options based on Italian foods. With a total of about 200,000 votes collected in two weeks, the McChicken Delicato recipe (with Provolone Valpadana PDO, grilled courgettes, and sauce with dried tomatoes from Puglia) received the majority of votes and, together with McChicken Saporito (McChicken Saporito, with Toma made with 100% Italian milk, crispy bacon, tomato and mayonnaise with mustard beans), was awarded the right to be included in the McDonald's menu. Both recipes contain only 100% Italian chicken.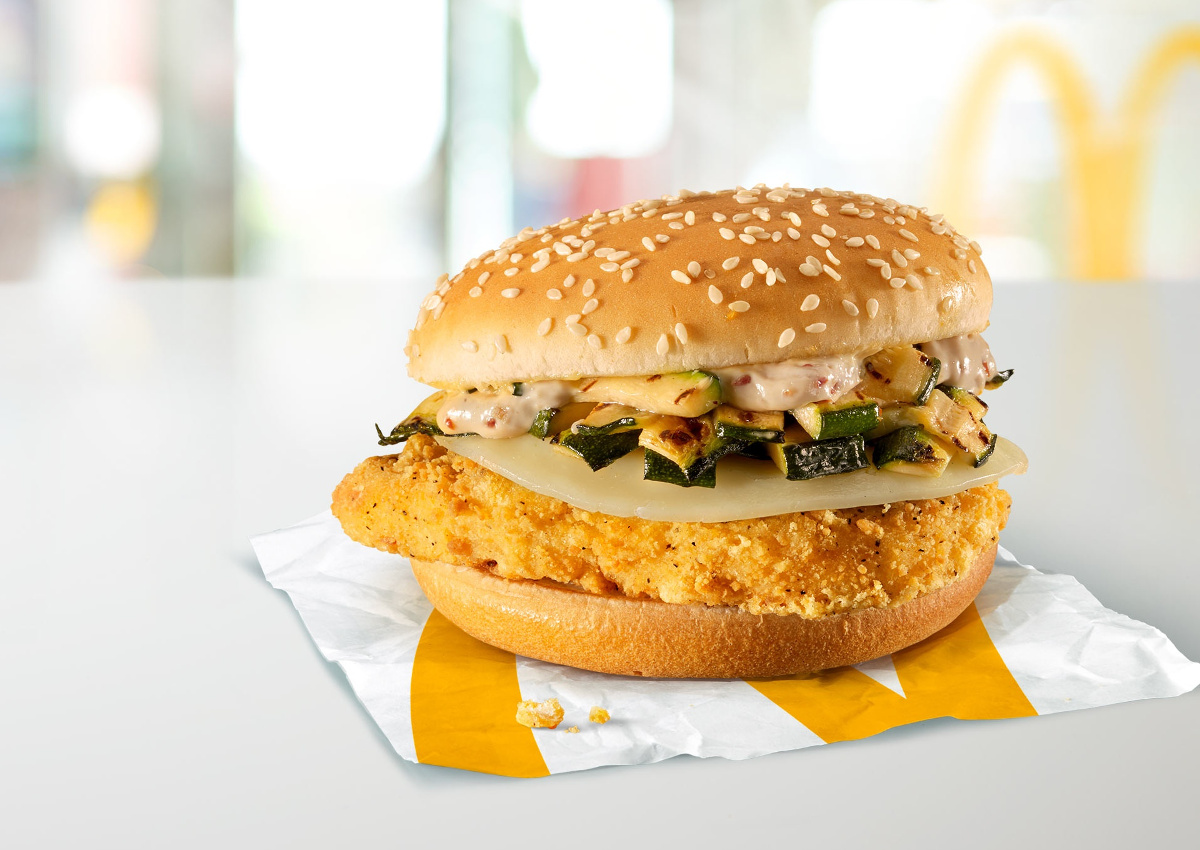 THE VERSATILITY OF PROVOLONE VALPADANA PDO
"The use of Provolone Valpadana PDO – says Libero Stradiotti, President of the Consortium for the Protection of Provolone Valpadana – in McDonald's new recipes shows that this extraordinary cheese is perfect not only to be eaten raw, but also for tasty recipes." According to McDonald's, the company "confirms its close ties with the Italian food industry and its commitment to promote the knowledge and dissemination of Made in Italy PDO and PGI products, thanks to decades of collaboration with protection Consortia and local producers."
MCDONALD'S INVESTING IN ITALY'S RAW MATERIALS
McDonald's investments in the Italian agri-food sector are growing thanks to the additional 145 tons of raw materials purchased from local suppliers for the new McChicken Variation. For the realization of the new recipes, about 42 tons of Toma with 100% Italian milk will be used, together with 36 tons of Provolone Valpadana PDO, 58 tons of grilled courgettes and 11 tons of dried tomatoes.
© All rights reserved